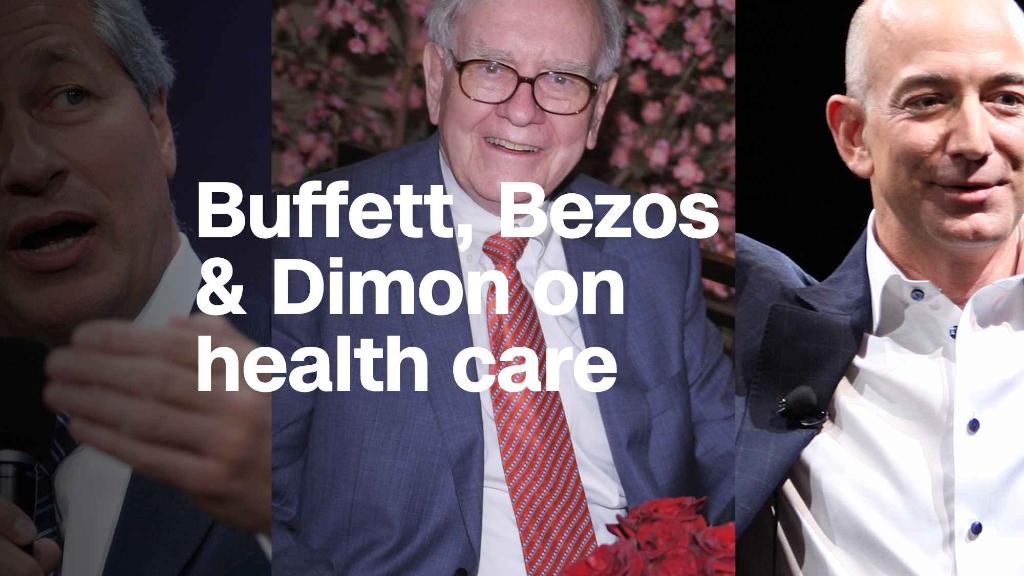 Amazon hired nearly 130,000 employees around the world in 2017.
The company on Thursday also said it now employs over 17,500 veterans and military spouses across the United States. It plans to hire more than 10,000 more by 2021. All told, Amazon has 566,000 employees.
And Alexa, Amazon's voice assistant, is surpassing Amazon's expectations.
"Our 2017 projections for Alexa were very optimistic, and we far exceeded them," Amazon CEO Jeff Bezos said in a statement with Amazon's latest quarterly earnings report. "We don't see positive surprises of this magnitude very often — expect us to double down."
Amazon said other companies and developers are ramping up adoption of Alexa. Third-party developers have written programs allowing Alexa to execute more than 30,000 skills, including podcasts and games. Customers can use Alexa to control more than 4,000 smart home devices from 1,200 different brands.
Alexa device sales are booming, Amazon said on a conference call with investors. A growing number of customers were talking to Alexa and using their voices to shop.
Related: Jeff Bezos is the richest person in history
Amazon Prime -- its $99 membership program that includes free two-day shipping -- continues to be a strong point. In 2017, more than 5 billion items were shipped with Prime around the world. More new members joined Prime last year in the United States and worldwide than in any prior year.
Amazon earned $1 billion in a quarter for the first time ever.
The company had a "banner" holiday season as well, according to Daniel Ives, head of technology research at GBH Insights. He said Amazon had a "monster Black Friday and Cyber Monday." He estimated 47% of all online holiday shopping took place on Amazon.
The recent quarter was the first that fully accounts for Amazon's 2017 acquisition of Whole Foods, which contributed $4.52 billion to sales. The quarter also included a $789 million benefit because of the recent tax cuts.
Amazon stock rose 6% after the report.
Executives also addressed reports of out-of-stock shelves in Whole Foods stores, saying it could be tied to increased demand caused by lower prices at the grocery chain.
Amazon is aggressively expanding and taking on new frontiers.
Amazon recently opened its first cashier-less store called Amazon Go, which hints at what automated shopping spaces could look like in the future.
In recent years, Amazon has also quietly rolled out its own product lines, ranging from clothing to bedding and baby wipes. In 2017, the company launched two furniture brands called Rivet and Stone & Beam, according to the quarterly report. On the earnings call, Amazon said some of its most popular clothing brands include "Goodthreads" and "Amazon Essentials."
Related: Jeff Bezos, Warren Buffett and Jamie Dimon want to fix health care
Earlier this week, Amazon revealed it's eyeing another industry: health care. The tech giant is partnering with Warren Buffett's Berkshire Hathaway (BRKA) and JPMorgan Chase (JPM) to try to tackle soaring health care costs.
The three companies unveiled a yet-to-be-named company to give their U.S. workers and families a better health insurance option. The new company will be "free from profit-making incentives and constraints," according to a statement.
Amazon (AMZN) is also in the process of searching for a second headquarters. Last month, it unveiled the 20 metro areas still in the running for the site, which will cost $5 billion to build and operate. It will employ as many as 50,000 workers.
Contenders on the short list include Atlanta, Austin, Los Angeles, Nashville, New York City, Newark, Northern Virginia and Washington. Amazon will make a decision this year.
-- CNNMoney's Chris Isidore contributed to this report.