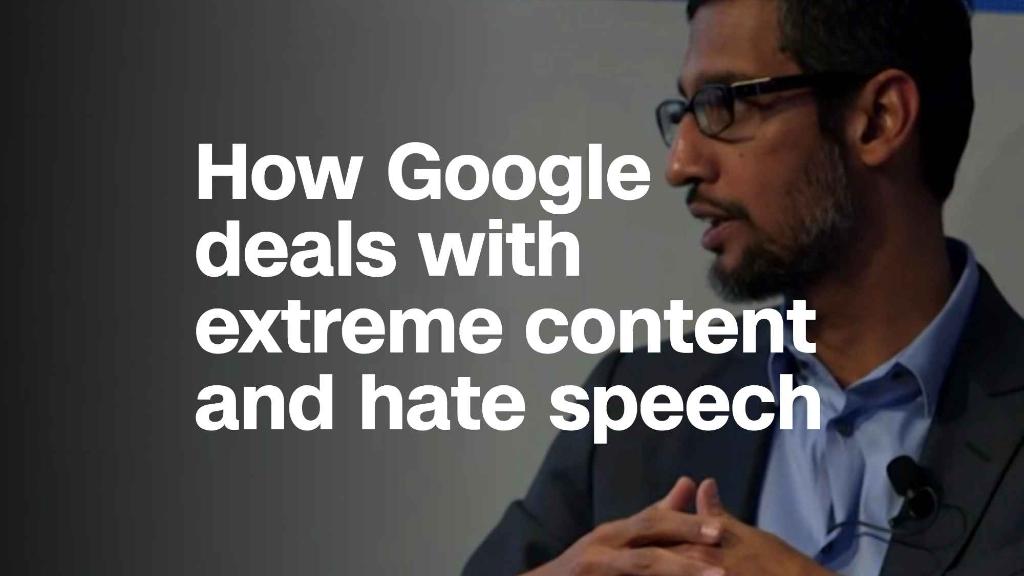 Google has joined the $100 billion club.
Alphabet (GOOGL), the parent company of Google, reported Thursday that it topped $100 billion in annual sales for the first time in Google's 20-year history.
It posted $32.3 billion in sales for the fourth quarter, pushing its total annual revenue to $110 billion. That's up from about $90 billion in 2016.
However, the results were marred by a rare loss for the company. It took a $9.9 billion charge because of the tax bill signed into law last month. The charge is due to a one-time tax on foreign earnings. Other companies, including Microsoft (MSFT), have taken similar charges.
Alphabet's stock fell as much as 5% in after hours trading following the earnings report, before rebounding somewhat.
The company also announced that John Hennessy, a longtime member of the board, will take over as Alphabet's chairman. Hennessy replaces Eric Schmidt, the former Google CEO, who announced plans to step down as chairman in December.
Related: Google plans to expand undersea cables
Amazon (AMZN) first hit $100 billion in annual sales in 2015. Apple (AAPL) hit it in 2011 and now can pull in nearly that amount in a single quarter.
The milestone is a testament to the strength of Google's ad sales business, which continues to grow rapidly even as the company faces controversies over Russian-bought election ads and offensive videos on YouTube.
Google and Facebook gobbled up more than 60% of digital ad spending in the U.S. last year, according to research firm eMarketer, and that figure is only expected to keep growing.
While advertising continues to account for nearly all of Alphabet's sales, the company has found some traction this year in creating new moneymakers.
Alphabet posted nearly $15 billion in sales for the year from Google's "other revenues," which include cloud services and hardware products, like the Pixel phones and Google Home smart speakers.
Alphabet remains well behind Amazon's cloud business and Apple's hardware business.