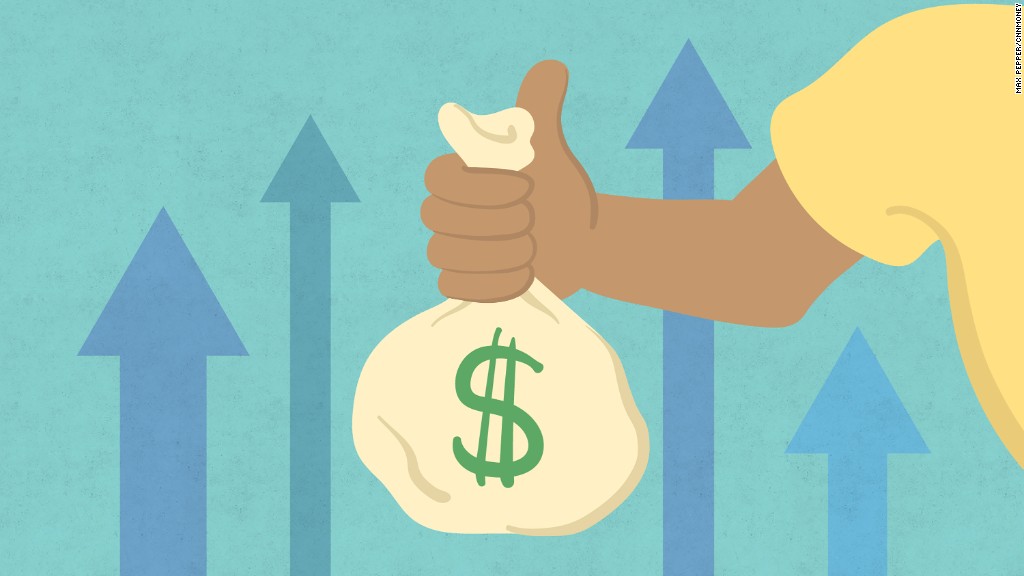 A coalition of powerful investors has put companies on notice over their failure to hire women into top jobs.
Investors that manage over $13 trillion in assets have publicly backed the 30% Club, a group that is pushing for women to make up at least 30% of senior management and boards at top public companies.
BlackRock (BLK), JPMorgan Asset Management, (JPM) Aviva Investors (AVVIY) and Japan's Government Pension Investment Fund are among the 27 funds that have signed up to the U.K. chapter.
The group, which announced its full membership Friday at the London Stock Exchange, has pledged to use its collective influence to press for change.
"We may choose to vote against the re-election of the chair of the board or nomination committee, particularly where there continues to be no evidence of board diversity," they said in a statement of intent.
Related: Why are women still missing in Davos?
Some of the investors have already been pushing for more women in senior roles.
Aviva, one of the first companies to sign the pledge, said it has voted against 82 shareholder resolutions for diversity reasons since October 2016.
"Increasing diversity is essential for the survival of businesses in 2018," said Emma Howard Boyd of the 30% Club. "Investors who engage with corporate boards about their diversity policies are demonstrating sound financial judgment," she added.
It could take years to achieve real change.
The Pipeline, a group that trains women for leadership roles, says companies in the FTSE 100 index have 10 top executives on average, and fewer than two are women.
Related: EasyJet CEO takes pay cut to match female predecessor
In 2016, the International Monetary Fund published a study on gender diversity at 2 million companies in Europe. It found that firms with women in senior positions delivered better returns.