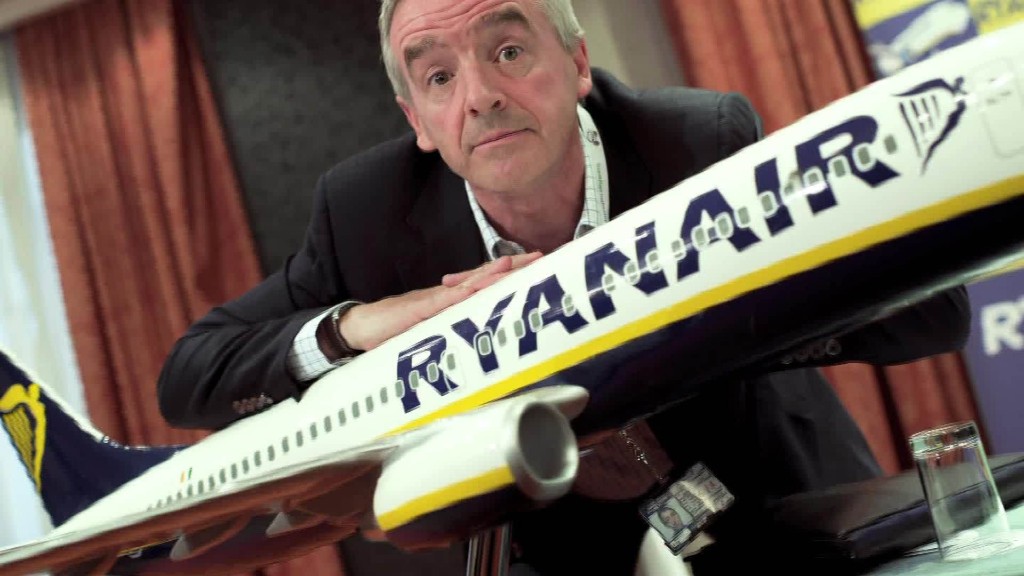 Europe's biggest low-cost airline is adding a new destination in the Middle East.
Starting next month, Ryanair (RYAAY) will begin flying to Jordan from Cyprus. It's the airline's second destination in the region after it launched flights to Israel last year.
By October, Ryanair will operate 10 routes to Amman, Jordan's capital. In the winter months, it will add four routes to Aqaba, the gateway to many of the country's top tourist destinations such as the Red Sea and the ancient city of Petra.
The airline said it expects to carry about 500,000 people to Jordan every year from cities such as Athens, Brussels, Cologne, Milan, Rome and Warsaw.
Jordan's economy relies heavily on tourism. The industry contributed almost 20% to GDP in 2016, according to the World Travel & Tourism Council, and that is forecast to rise to almost 23% by 2027.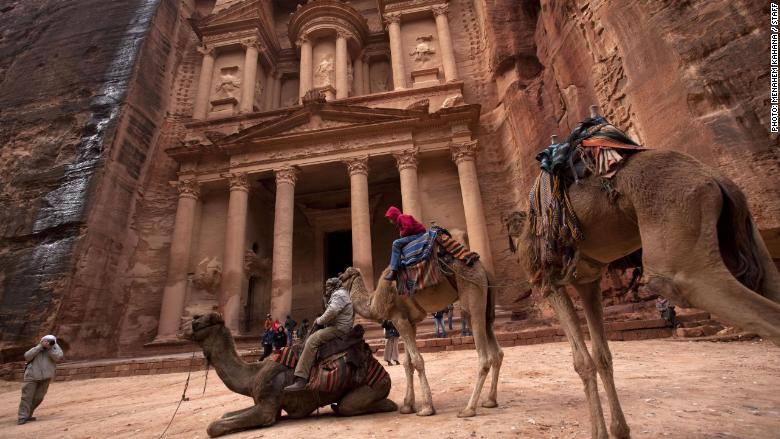 War and instability in neighboring countries such Syria and Iraq have hurt Jordan in the past. It has taken in more than 600,000 refugees from Syria. And in 2015 tourism slumped because of fears of ISIS attacks.
No other European low-cost carrier currently flies to Jordan. Ryanair's British rival, EasyJet (ESYJY) stopped flying to Amman in 2014 after three years.
Related: Ryanair offers pilots major cash to keep flying
The Jordanian government hopes the new Ryanair flights will boost growth by spurring more tourism and attracting investment.
"The decision by Ryanair to fly to Jordan sends a loud and clear message about the diversity and the untapped potential of Jordan's tourism," Jordan's tourism minister, Lina Annab, said in a statement on Sunday.
Ryanair said it will be selling seats to Amman in April and May for as little as €20 euros ($25). It expects its new routes will support nearly 350 jobs in Jordan.