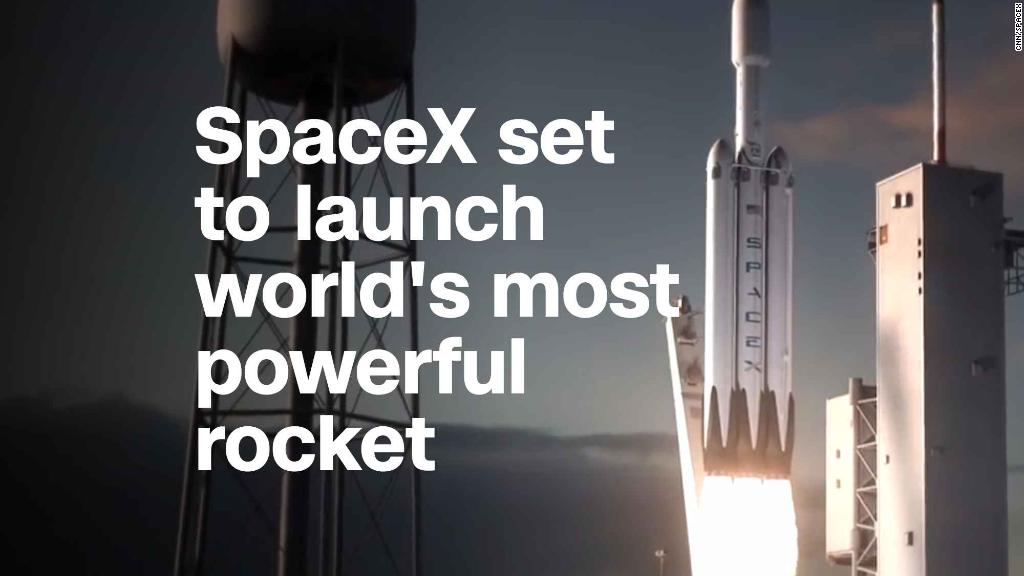 Billionaires on Twitter: They're just like us.
Jeff Bezos and Elon Musk exchanged social media pleasantries on Monday ahead of the much-hyped launch of SpaceX's Falcon Heavy rocket.
Musk's SpaceX is scheduled to launch its new rocket into orbit on Tuesday. It's poised to become the most powerful rocket in operation.
Bezos, who founded the competing commercial space company Blue Origin, said on Twitter that he's hoping for a "beautiful, nominal flight."
"Nominal" is space talk for a launch that generally goes as expected.
Musk thanked Bezos for his well wishes -- and sent along a kissy face emoji for good measure.
SpaceX's Falcon Heavy launch is being closely watched by industry peers and space junkies alike.
The rocket has a whopping 27 engines, and the company hopes that it will ultimately be able to take humans to the moon or Mars.
Related: SpaceX Falcon Heavy launch: What happens if it fails?
Musk has sought to temper expectations in the past.
He said at a conference last year that there's a "good chance" the Falcon Heavy won't make it to orbit.
-- CNNMoney's Jackie Wattles contributed to this report.