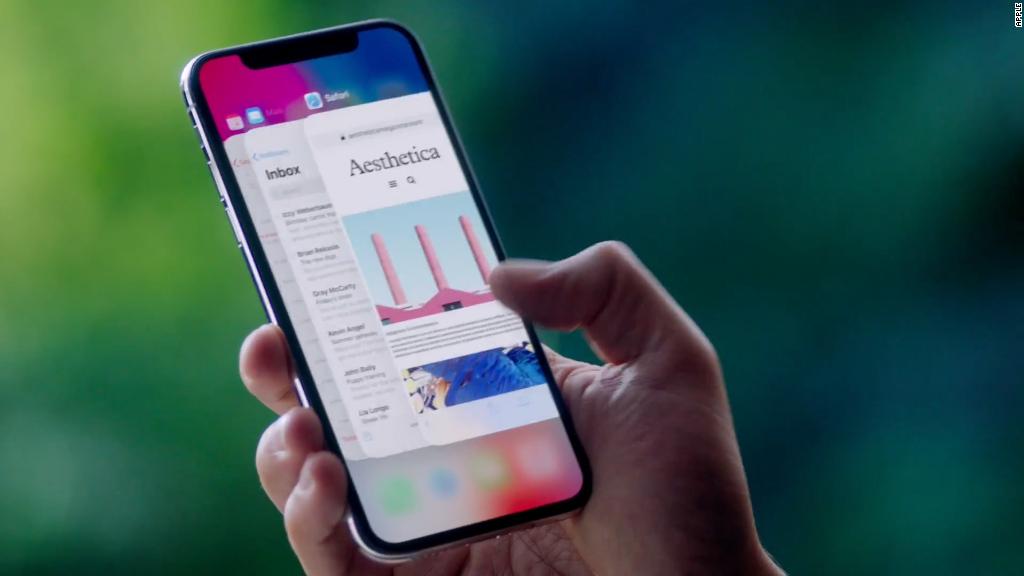 Apple has raised the prices of iPhones in India.
The price hikes, effective immediately, come less than a week after Prime Minister Narendra Modi's government said it was increasing import duties on mobile phones. Tariffs on some parts and accessories are also going up.
India is already one of the most expensive places in the world to buy an iPhone, and 14 of Apple's (AAPL) latest models -- from the iPhone 6 to the iPhone X -- will now cost about 3% more.
The 256 GB version of the iPhone X, for example, will cost 109,000 rupees ($1,700) -- an increase of $50. The same version in the U.S. costs $1,149.
Related: India is hiking tariffs on iPhones to 20%
The price increases were first reported by the Economic Times newspaper. Apple confirmed the new prices but declined further comment on the government's decision.
The increased tariffs are meant to encourage smartphone companies trying to cash in on India's lucrative market to manufacture their products in the country.
But they also contrast sharply with Modi's speech at the World Economic Forum's annual summit in Davos last month, where he decried the rise of protectionism around the world.
The dangers of tariffs and trade barriers, Modi said then, "are no less significant than the threats posed by climate change and terrorism."
Related: The world's biggest smartphone market is shrinking
While the change will impact other smartphone brands as well, top rivals such as Samsung (SSNLF) and Xiaomi already make most of their Indian phones locally. Apple imports an estimated 90% of its devices.
The Silicon Valley giant began making lower-end iPhone SE models at a plant in Bangalore last year, trying to get around manufacturing regulations that have prevented it from opening stores in India.
As a result, the price of an iPhone SE in India remains unchanged despite the higher import tariffs.
The price of an Apple Watch, however, has gone up by almost 8%, to around $520.