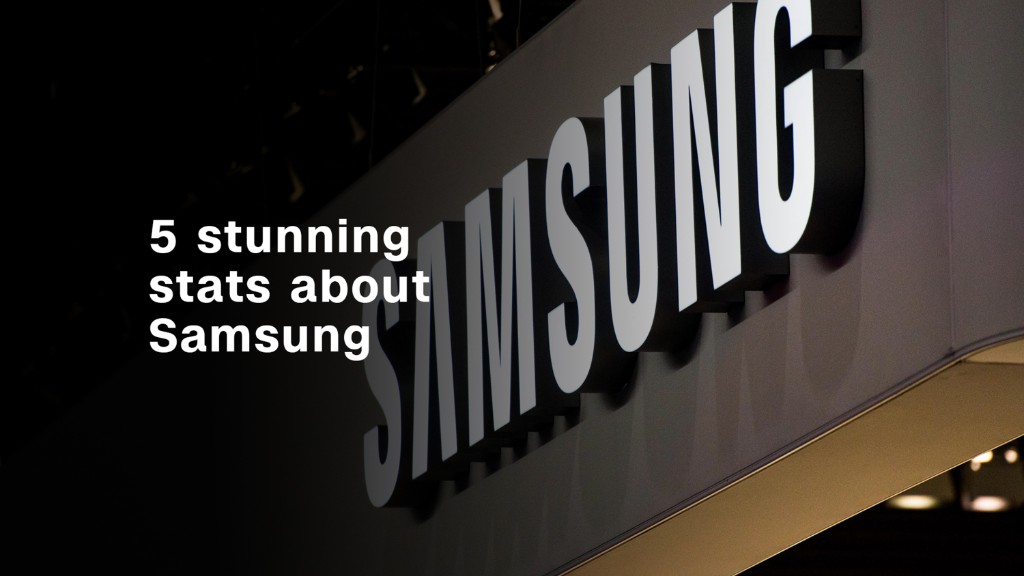 The de facto leader of the huge Samsung business empire is getting out of jail sooner than expected.
Lee Jae-yong, a 49-year-old billionaire, was found guilty of bribery and other corruption charges in August and sentenced to five years in prison. But a higher court on Monday cut the sentence to two and a half years and suspended it for four years.
Dubbed the "trial of the century," Lee's case gripped South Korea for months. It was part of a huge influence-peddling scandal that brought down the government of former President Park Geun-hye.
Lee, the son of Samsung's ailing chairman, has been in jail for nearly a year. He left the court shortly after the verdict was read, climbing into a bus that was waiting outside.
The high-profile business leader, who's also known as Jay Y. Lee, had pleaded not guilty to all charges at his trial.
Related: Samsung is flying high. Here's what could bring it down to earth
The appeals court on Monday upheld one bribery charge against Lee but overturned another. It also found him not guilty of hiding assets overseas.
Lee's lawyers said they respected the court's decision but would seek to clear him of the other charges before the country's Supreme Court.
Speaking in front of cameras in Seoul, Lee said his time behind bars had been a "really valuable" period of self-reflection.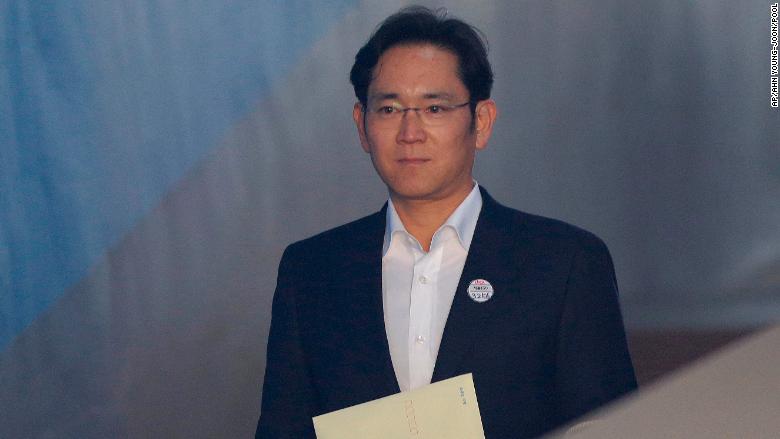 The trial last year centered around whether Lee was guilty of bribing Park in exchange for government support for a merger that helped him tighten control over Samsung. Lee has been the de facto leader of Samsung since his father was left incapacitated by a heart attack in 2014.
Experts said Monday's decision to set him free was the latest example of South Korea's powerful tycoons getting lenient treatment in the country's courts.
"South Korea goes notoriously light on white collar crime," said Geoffrey Cain, the author of a forthcoming book on Samsung. "There were hopes that things were improving during the first trial, when [Lee] got five years. But this appeal really suggests nothing has changed."
Related: South Korea's long history of light sentences for business leaders
Samsung is South Korea's biggest conglomerate. Its combined businesses are estimated to account for around 15% of the country's entire economy.
"If South Korean tradition holds, Jay Lee will get a pardon for his value to the economy," Cain said.
That's what happened to his father, Samsung Group Chairman Lee Kun-hee, who was twice convicted of corruption -- and twice pardoned.
Two other former Samsung executives who had been convicted of corruption charges in the case also had their prison sentences suspended Monday.
Samsung Electronics (SSNLF), the biggest and most profitable part of the group, has continued to perform strongly during Lee's incarceration. Last week, it reported its biggest ever annual profit.
Samsung shares climbed Monday following the suspension of Lee's prison sentence. They closed up about half a percent, outperforming the broader South Korean market, which fell 1.3%.
-- Sophie Jeong contributed to this report.