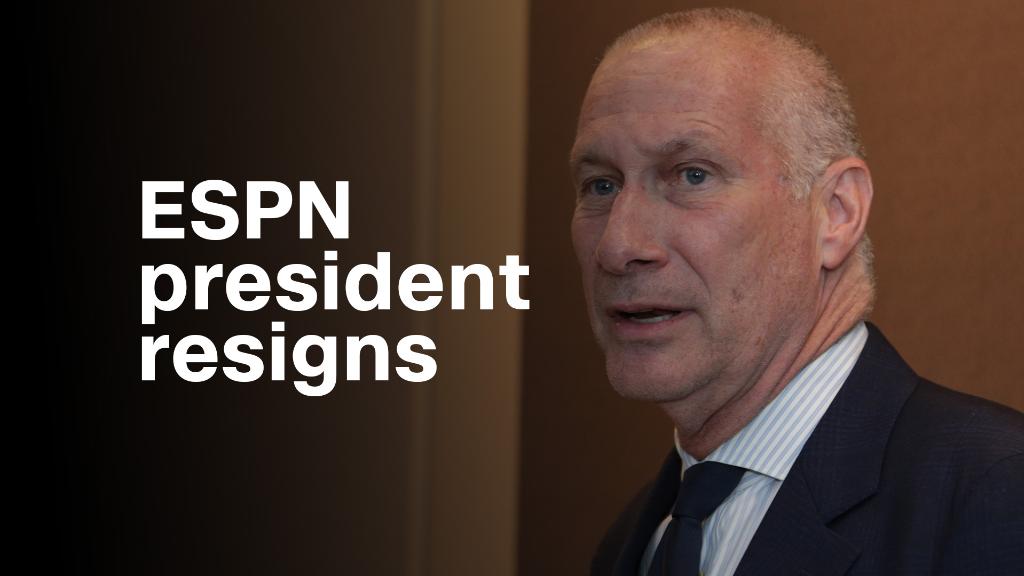 ESPN's new streaming service is coming to your phone this spring.
Disney (DIS) is launching a new subscription called ESPN Plus, CEO Bob Iger announced Tuesday. It will cost $4.99 a month and debut alongside a redesigned ESPN app.
"It will basically enable people to see ESPN just about any way imaginable," Iger told investors on an earnings call.
But subscribers won't be able to watch the most popular games for only $4.99. Streaming ESPN TV networks will require a subscription to an existing service that offers those channels.
Instead, the ESPN Plus service comes with what Iger called a "greatly expanded array of programs" and live sports that aren't currently available on TV. He mentioned baseball, soccer, hockey, boxing, golf, rugby and cricket as examples.
Iger also said the app will carry ESPN's popular "30 for 30" series, which are the network's high-quality documentaries about significant people and events in sports.
Iger said the app will feature scores, highlights and news stories about sports. And it's going to make use of BAMTech, the streaming technology company that Disney paid $1.58 billion for a majority stake in.
He declined to provide a specific date for the launch.
Related: Disney doubles down on sports, despite ESPN woes
The standalone subscription will be Disney's first attempt at a direct-to-consumer service. The company has been ramping up its efforts to win over people whose viewing habits are shifting away from cable TV, and toward digital streaming services like Netflix and Amazon Video.
It announced late last year that it would buy most of 21st Century Fox (FOX) for $54 billion, a deal that gives it another movie studio, regional sports networks and some cable channels. The company would get Fox's stake in Hulu -- and with it, a majority ownership of the streaming service.
Disney has said it wants to launch another streaming service for its other entertainment, though Iger said Tuesday that project probably won't land until late 2019. The company has said it will pull its content from Netflix when that happens.
Investors are surely hoping that ESPN Plus will inject some much-needed life into a network that has struggled.
ESPN has faced declining subscriber numbers and ad revenue. And even though it's trying to focus on digital programming, the network is locked into expensive, long-term TV deals with sports leagues.
Last year ESPN laid off hundreds of employees, including on-air personalities, writers and people working in studio production and digital content.
The network's leadership was also cast into doubt after president John Skipper abruptly resigned in December, just a month after news leaked that his contract had been extended. He said at the time that he struggled with substance abuse.
Correction: An earlier version of this article incorrectly stated when John Skipper resigned.