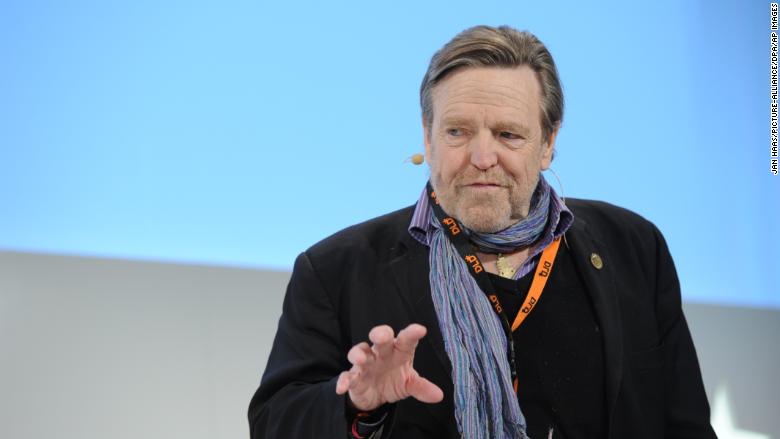 Early internet rights advocate John Perry Barlow died on Wednesday, colleagues said. He was 70 years old.
Barlow was cofounder of the Electronic Frontier Foundation, a nonprofit that advocates for civil liberties in the digital age. Barlow started the organization with Mitch Kapor and John Gilmore in 1990. He remained on the organization's board and involved with EFF until his death.
"It is no exaggeration to say that major parts of the Internet we all know and love today exist and thrive because of Barlow's vision and leadership," reads an obituary by EFF's executive director Cindy Cohn, who worked with Barlow for 27 years. "He always saw the Internet as a fundamental place of freedom, where voices long silenced can find an audience and people can connect with others regardless of physical distance."
Barlow was a cofounder, with legendary whistleblower Daniel Ellsberg, of the Freedom of the Press Foundation, a free speech nonprofit started in 2012.
"Rest in power, Barlow. The internet will never be the same without you," the organization tweeted after the news broke.
As word of his death spread, the tributes poured in on social media.
Barlow was also a lyricist for the Grateful Dead, helping write such songs as "Mexicali Blues." He was also a rancher.
Barlow saw the internet's potential as "a world that all may enter without privilege or prejudice accorded by race, economic power, military force, or station of birth ... a world where anyone, anywhere may express his or her beliefs, no matter how singular, without fear of being coerced into silence or conformity."
Cohn said the Electronic Frontier Foundation, which champions user privacy, free expression, and innovation, will write more about Barlow's legacy in coming days and weeks.
"And as always, we will continue the work to fulfill his dream," she wrote.