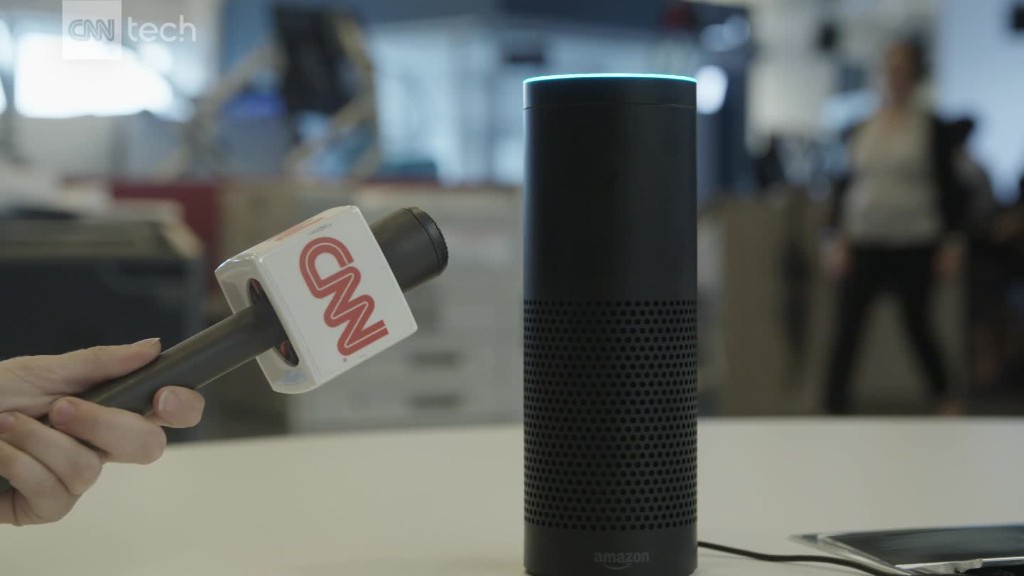 There's a whole lot of Amazon in Whole Foods.
Last June, Amazon surprised shoppers with its $13.7 billion acquisition of the grocery chain. It proved Amazon was serious about operating old fashioned brick-and-mortar stores at a large scale.
It also signaled Amazon (AMZN) was taking direct aim at the stale grocery industry. Since the deal was completed in August, Amazon has firmly put its stamp across Whole Foods' 473 stores.
Here's what Whole Foods customers see:
1. Price cuts
Amazon's first order of business was marking down groceries. The company slashed prices of avocados, eggs, fruit, fish and prepared food by as much as 50%. Shoppers still see bright orange signs promising "Everyday Savings" around the store with the two company logos. The deals helped Whole Foods steal customers away from rivals, including Walmart (WMT) and Trader Joe's.
2. Online shopping and delivery
Many of Whole Foods' in-house brands, including "365 Everday Value," are now available to buy on Amazon's website. Amazon also announced Thursday that it will introduce free, two-hour delivery via its Prime Now service across the United States by the end of 2018 for Prime members.
3. Prime exclusive deals
Beginning last Thanksgiving, Amazon has lured in members of is $99 yearly Prime service with even deeper discounts. For example, Whole Foods shaved off 50¢ per pound on turkeys. Now, it's selling roses at reduced prices to Prime members for Valentine's Day.
4. Hello Echo
Amazon was quick to sell its tech products within Whole Foods stores. Silly signs chirped "farm fresh" deals on Kindle and Echo smart speakers. It expanded that concept with pop-up shops across five Whole Foods stores during the holidays, selling Prime memberships and electronics. The displays are still prominent across many of its stores. Amazon also installed Lockers for shoppers to pick-up their online purchases.
5. New ad campaign
If the bright orange signs didn't alert shoppers of Whole Foods' new daddy, Amazon is rolling out a new ad campaign with the slogan "Whatever Makes You Whole." The national TV spots emphasize the needs of its quirky shoppers, including a bearded vegan-turned-paleo man admiring the grocer's meat selection.