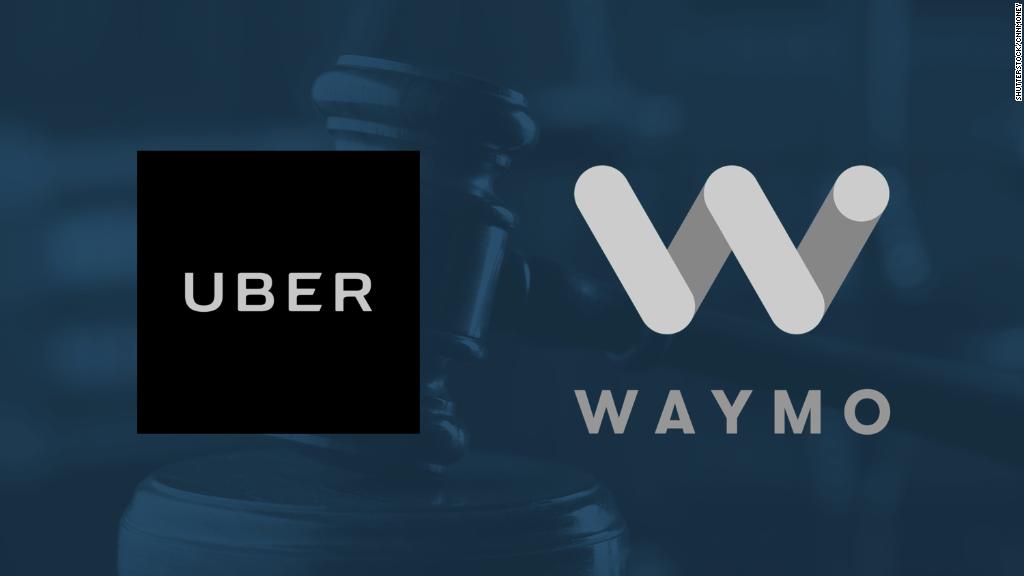 Waymo and Uber abruptly settled a trade secrets trial on Friday after a week filled with executive testimony, colorful text messages, and attorney theatrics.
Waymo, formerly known as Google's self-driving car project, alleged that former Google engineer Anthony Levandowski stole trade secrets regarding autonomous vehicle technology and took the data to Uber.
Levandowski cofounded self-driving truck company Otto in January 2016. Uber acquired Otto in August 2016.
Waymo accepted a settlement offer from Uber. The on-demand car company will not incorporate Waymo's proprietary information into hardware and software. Uber agreed to a financial deal that includes 0.34% of Uber equity at a $72 billion valuation, which works out to about $245 million, sources familiar with the matter said.
In a statement, Uber CEO Dara Khosrowshahi said the company should have handled the acquisition of Otto differently. But Khosrowshahi said Uber does not believe any trade secrets made their way to Uber.
Here's what we learned from the trial.
Google and Uber were once "brothers"
During his testimony on Wednesday, Kalanick said the company he co-founded once had a sibling-like relationship with Google, which led an investment in Uber in 2013.
"It was like big brother and little brother," Kalanick said.
But the relationship soured in 2015 after Uber acquired a team of robotics and self-driving car engineers from Carnegie Mellon University to work on the on-demand taxi startup's autonomous vehicle project, according to the former CEO.
Kalanick said that he frequently emailed Google about partnering on self-driving car projects and on demand rides, but the relationship turned competitive as each company worked on similar projects in secret.
In hiring engineers, competition is fierce
Emails between Google employees show they were concerned about Uber's advances in the autonomous vehicle space.
"One of the significant effects of today's Otto/Uber news is increased attrition risk for us," Dmitri Dolgov, Waymo's vice president of engineering, wrote in an email to Google executives in August 2016 after the acquisition was reported.
Levandowski also emailed top Google executives in January 2016 suggesting Google's self-driving car group called Chauffeur establish a new team within the division to develop different autonomous car efforts because "Chauffeur is broken."
On Wednesday, Kalanick recounted a phone call with Google cofounder and Alphabet CEO Larry Page in 2016 in which he was told, "You're taking our people. You're taking our IP."
During the conversation, Kalanick disputed that Google employees were intellectual property. Page didn't mention Levandowski or stolen Google files, Kalanick testified.
"I wanted to hire Anthony [Levandowski], and he wanted to start a company," Kalanick said on Tuesday. "So I tried to come up with a situation where he could feel like he started a company and I could feel like I hired him."
Levandowski was fired from Uber in May 2017 after failing to cooperate with the company regarding this case.
"Uber regrets ever bringing Levandowski on board," Uber attorney Bill Carmody said during Monday's opening statements. "For all his time at Uber, all Uber has to show for Levandowski is this lawsuit."
Greed is not so good
Proceedings took a Hollywood turn earlier this week when Waymo attorneys showed a clip of fictional character Gordon Gekko's "Greed is Good" speech from the 1987 film "Wall Street."
The speech advocates for greedy behavior.
Levandowski texted this clip to Kalanick in March 2016 with the message, "Here's the speech you should give ;-) ;-)." Uber tried to prevent the video from being shown in court.
Related: Uber's CEO is under fire. Can he hold onto his job?
Kalanick has a history of controversial and problematic business decisions. He, along with two other Uber execs, were sued for mishandling the medical records of a passenger raped by a driver in India. The case has since been settled. Kalanick also got caught on video disrespectfully arguing with an Uber driver about the company's fare cuts, and the company was accused of having pervasive sexual harassment problems under his leadership.
Kalanick denied having any knowledge of proprietary Google information at Uber or Otto, and said Levandowski never told him he would bring Google data to Uber.
During opening statements on Monday, Waymo attorney Charles Verhoeven said evidence would show a scheme that Uber tried to cheat to get ahead.
"This is about two competitors, where one competitor decided they needed to win at all costs," Verhoeven said. "Losing was not an option."
The case settled two days after Kalanick's testimony. He said in a statement Friday that evidence at trial showed no trade secrets got to Uber.
Criminal cases can play out through tech forensics
In this contemporary trade secrets trial, everything revolved around computer history and so-called brogrammer slang.
The jury was shown notes from a so-called "jam sesh" -- slang for brainstorming meeting -- between the Kalanick and Levandowski while the engineer was at Google. At this "jam sesh," Kalanick said, "Laser is the sauce," meaning laser technology is crucial to autonomous vehicles. He also said during his testimony Page was "unpumped" that Uber was working on self-driving cars.
The jury heard technical testimony from multiple forensics experts that included evidence from servers, internal networks, and IP addresses.
Andy Crain, Waymo forensics expert from consulting firm Lighthouse, testified on Thursday that Levandowski copied thousands of Google files from a work computer to a personal laptop. Waymo hardware engineer Pierre Droz testified that three of the trade secrets involved in the case were on the server that Levandowski accessed and downloaded files from.
Of course, none of this evidence matters now that the two parties reached a settlement. But the case is sure to go down in history as one of the biggest and most exciting cases in Silicon Valley's race to build the best self-driving cars.
--CNN's Sara O'Brien contributed to this report.