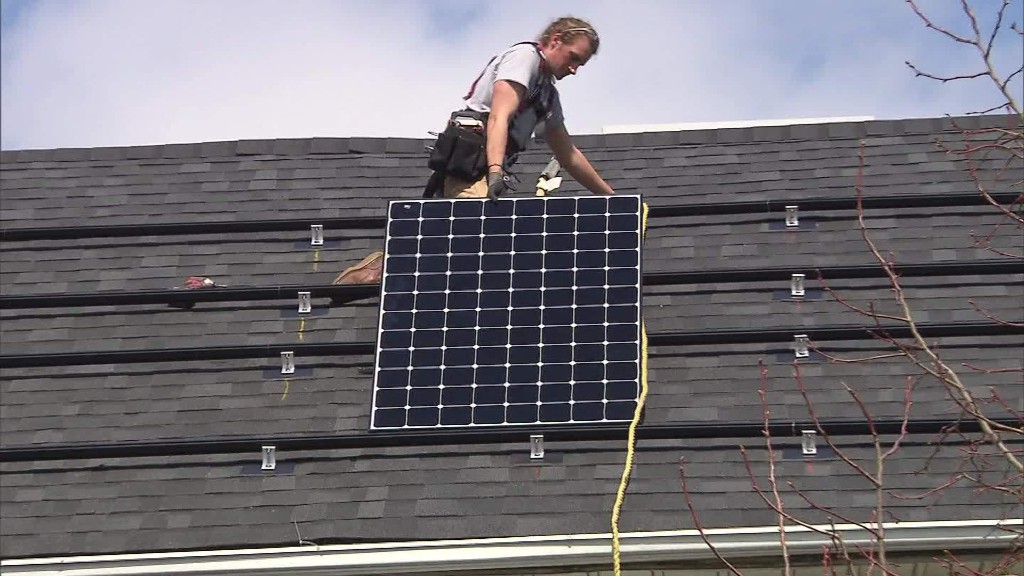 What retail apocalypse? There's one sector where stores are hanging out the "help wanted" signs, rather than "store closing."
Home Depot and Lowe's are getting ready to hire about 133,000 workers between them as they prepare for the busy spring and summer seasons.
Lowe's (LOW) said Wednesday that it is looking to hire 53,000 seasonal workers and has announced plans for its first national hiring day on February 21. The hiring goal is up from the 45,000 target it had last year.
The seasonal help will supplement the 250,000 permanent workers the chain already employs. Lowe's said about 40% of its seasonal workers will end up moving into permanent positions with the chain.
Home Depot (HD) is looking to add 80,000 seasonal or permanent part-time workers, the same number it hired last year. To make it easier to fill the jobs it is allowing job applicants to schedule job interviews online for the first time.
Seasonal employees at Home Depot will work about 12 weeks. Nearly half of them will also become permanent employees. Home Depot has more than 400,000 permanent workers.
The home improvement and garden center sector has been an island of strength in the troubled seas of traditional retailers. Besides busy home builders flooding into stores, consumers are also buying more from the sector.
"They're in a category that benefits from the economic upturn," said Greg Portell, lead partner in the retail practice of consultant A.T. Kearney. "As consumer confidence grows, spending on home improvements increases."
Overall the nation had record store closings last year, but neither Home Depot nor Lowe's has closed any stores.
Related: Retail's toughest year - A record year for store closings
Permanent employment in home improvement stores grew by about 30,000 workers last year, or nearly 3%, while the rest of the retail sector lost about 60,000 jobs. Department stores, clothing stores and electronics stores had particularly deep job cuts. And while those sectors cut way back on their seasonal hiring during the holiday shopping season, home improvement stores had a strong gain in summer employment levels in 2017.
Related: Jobs everywhere! Except at stores
Traditional brick-and-mortar stores have generally been having trouble dealing with shoppers' increased preference for online purchases. But Portell said the home improvement and garden sector has more protection from online competitors such as Amazon (AMZN) than do some other sectors, because of the nature of the goods they sell.
Some items, like four-foot by eight-foot plywood boards or bags of concrete, are too large or too heavy to easily ship to homes. Brick-and-mortar stores are better off if they actually sell bricks and mortar.
And many other items sold in the stores are ones that people want to see in person before purchasing.
"When you want to paint a room, what color, what finish, are all difficult to do in an online environment," said Portell.