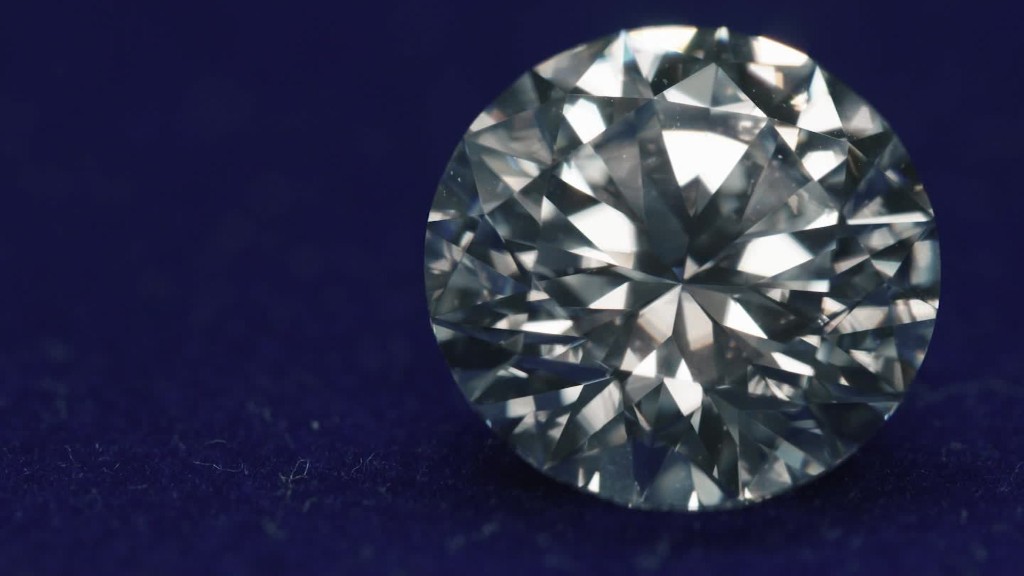 A billionaire diamond dealer has been linked with a $1.8 billion fraud reported by one of India's biggest banks.
A senior government official named Nirav Modi as a leading suspect at a news conference on Thursday after investigators raided properties belonging to the celebrity jeweler and seized assets worth more than $200 million.
"Nirav Modi and his accomplices attempted to bypass established banking channels by perpetrating this fraud," Minister of Law and Justice Ravi Shankar Prasad said. "There will be a detailed investigation, and no one will be spared," he added.
Modi was named in a complaint to India's Central Bureau of Investigation by Punjab National Bank, Prasad said.
In a statement Wednesday, the bank said it had discovered $1.8 billion of fraudulent activity involving a few account holders at one of its branches in Mumbai.
Related: India's banks rattled by $1.8 billion fraud
Representatives for Modi did not respond to several requests seeking comment. He is not related to Indian Prime Minister Narendra Modi.
India's foreign ministry suspended Nirav Modi's passport on Friday. The prominent jeweler has been given one week to contest the suspension, the government said, following which it will be revoked. But Modi is believed to have left India in early January and is currently in New York City, according to Indian media reports.
Modi, whose father and grandfather were both in the diamond business, grew up in Antwerp, Belgium, according to his website. There are stores bearing his name in New York, Las Vegas, Hong Kong, Beijing and Mumbai and his designs have been worn by Hollywood stars including Taraji P. Henson, Dakota Johnson and Kate Winslet.
Last year he signed "Quantico" star Priyanka Chopra and "Transformers" actress Rosie Huntington-Whitley as brand ambassadors. Forbes currently ranks him as India's 85th richest man with a net worth of $1.74 billion.
Related: Is India really open for business?
Punjab National Bank said earlier on Thursday that some of its employees had helped perform "unauthorized and fraudulent transactions" for some customers. It did not mention Modi by name.
The employees are under investigation, CEO Sunil Mehta said at a press conference.
The bank had named Modi and several others in an earlier complaint to authorities on January 31, accusing them of "cheating" the bank of around 2.8 billion rupees ($44 million). Mehta referred to the previous complaint during his press conference on Thursday, but did not name Modi or explicitly state whether the two cases were linked.
Punjab National Bank has shared information with other banks that might be impacted by the fraud, Mehta said, but he declined to name them. More would be revealed once the investigation is complete, he added.
Indian authorities did not respond to multiple requests for more detail.
Related: Why India's $32 billion bank bailout isn't enough
Indian media and opposition parties are now drawing parallels with the case of liquor baron Vijay Mallya, who left the country in 2016 owing an estimated $1.3 billion to 17 Indian banks.
Mallya is contesting an extradition request by the Indian government from the U.K., where he is currently based. He has denied fleeing his debts and in December described the Indian charges of fraud and money laundering as "false, fabricated and baseless."
-- Manveena Suri contributed to this report