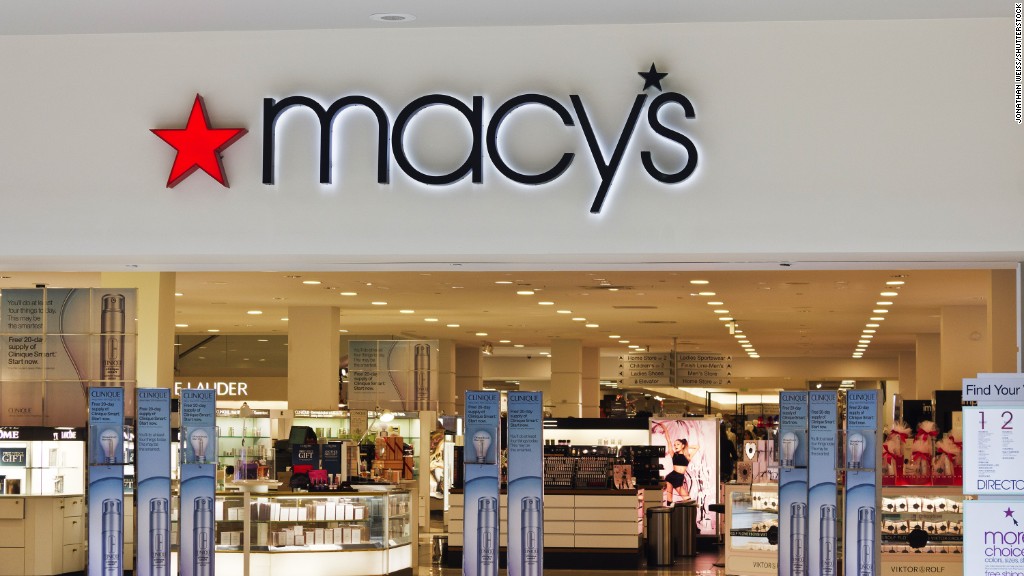 Sears is about to post a narrow profit - thanks to the tax reform bill.
The financially troubled retailer, which has racked up $10.4 billion in losses since its last profitable year in 2010, said Thursday that it expects a profit for the fourth quarter of between $140 million and $240 million. That's because it will get an on-paper gain of between $445 million and $495 million, due to a change in the tax law last year.
The gain will only be in its accounting - it won't actually bring any cash into the cash-starved company, it said. But it's better than the $607 million loss it reported in the fourth quarter a year ago. The company did report a narrow profit in the first quarter of this fiscal year but it has lost about $800 million since then, so even this fourth quarter profit won't be enough to give it a profitable fiscal year.
Still, shares of Sears Holdings (SHLD), which owns both the Sears and Kmart brands, was up 13% in midday trading Thursday.
Most of the other numbers the company reported Thursday were not good.
Revenues for the fourth quarter, which ended Feb. 3, plunged about 28% to $4.4 billion in the quarter. Much of that was due to the number of stores it has closed over the past year. But even at stores open at least a year, sales tumbled about 16%.
The once iconic Sears brand has been badly battered in recent years, and that damage to the brand will also show up in its upcoming financial results. The company said it will take a charge of between $50 million and $100 million just for the reduced value of its Sears trade name over the course of the last year. That's bad, but not quite as bad a $381 million hit to the value of its name that it took a year ago.
Related: Here's what's killing Sears
A difficult quarter which included the holiday shopping period is a further sign of trouble for the company. Other traditional department store chains including Macy's (M), Kohl's (KSS) and JCPenney (JCP) have had their struggles with shoppers shifting more of their purchases online. But each of those rivals reported strong holiday season sales for this past year.
Sears is struggling to come up with cash as it tries to fund a long-promised turnaround. The filing detailed additional steps it has taken to come up with the money it needs to fund its attempted turnaround, including arranging for $357 million in new financing since Jan. 1.
Another financing step it announced Thursday is the start of the process of exchanging some of its debt for notes that have a longer deadline for repayment. But while that could give it some needed breathing room, the step is expected to trigger credit rating agency Standard & Poor's to find the company in default of its debt for the first time in the company's 132-year history.