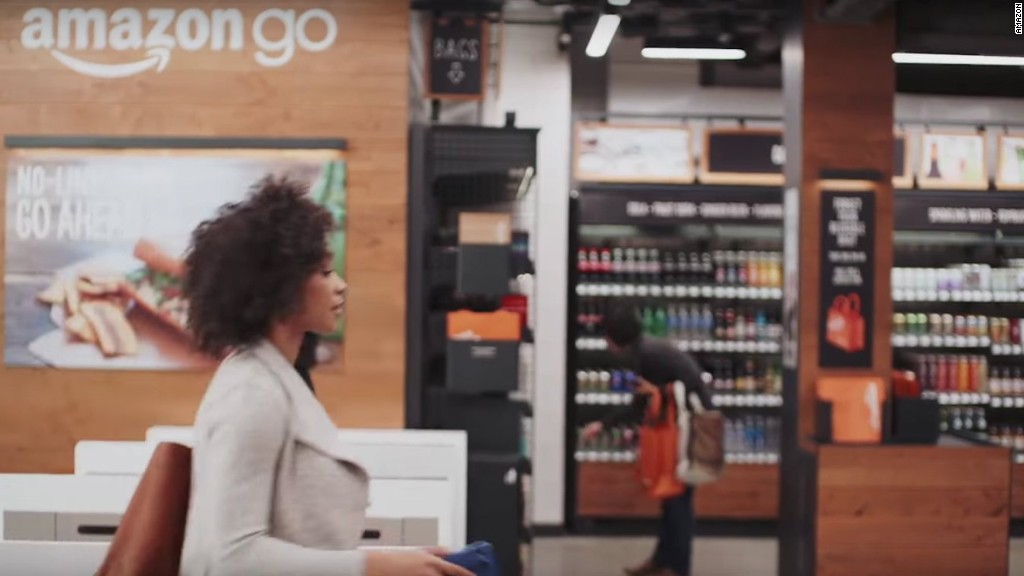 Amazon is going big in France.
The e-commerce heavyweight said Thursday that it would hire 2,000 more workers in France, bringing its total headcount in the country to 7,500 by the end of 2018.
The expansion coincides with renewed optimism about the French economy under President Emmanuel Macron, who has promised an overhaul that will make it easier for foreign businesses to operate in the country.
Frederic Duval, who manages Amazon's business in France, said the "economic context" had given the company confidence and encouragement needed to invest.
Related: 5 ways Amazon has already changed Whole Foods
France has long been seen as a tough market for American companies. The country's rigid labor laws make it difficult for companies to hire and fire workers, and they prescribe a 35-hour working week.
Macon wants to liberalize the labor market and cut taxes. He has already pushed through a cap on payouts for unfair dismissals, and given workers and companies more freedom to negotiate working conditions.
The young president has also personally welcomed Amazon, ceremonially opening a new Amazon logistics center last October in northern France.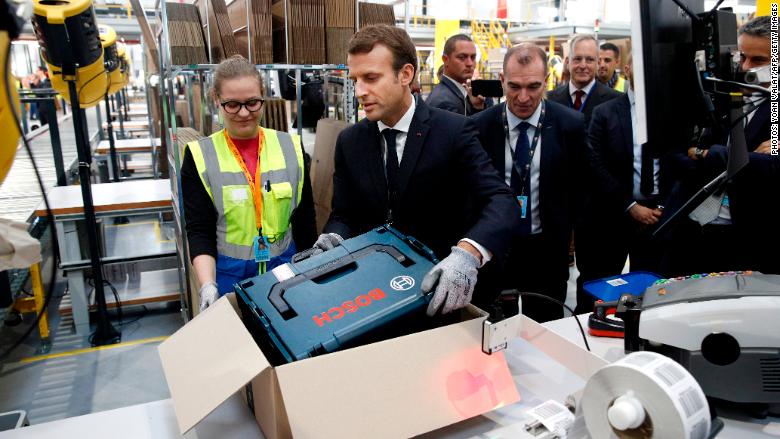 The online retail business has grown in France by more than 10% in each of the past five years, according to data from Euromonitor International.
Amazon (AMZN) has invested heavily in Europe in recent years. It has poured £6.4 billion ($9 billion) into Britain, where it employs 24,000 people, and another €8 billion ($10 billion) in Germany.
In France, competitors have taken notice.
They appear to be particularly wary of Amazon's ambitions in food and groceries following its purchase of the American chain Whole Foods. Late last year, local media suggested that Amazon was looking to partner with a French supermarket chain.
A major deal has not yet materialized, but the idea is not far fetched. In 2016, Amazon partnered with grocer BIO c' Bon and wine merchant Lavinia on a limited grocery shopping service for Prime members in Paris.
Related: Amazon's idea for employee-tracking wearables raises concerns
In January, French supermarket chain Carrefour announced an overhaul of its business, including a €2.8 billion ($3.5 billion) investment in digital retail by 2022. It also cut 2,400 jobs.
Another French retailer, Casino, announced in November that it would partner with British delivery company Ocado on a logistics facility and website.