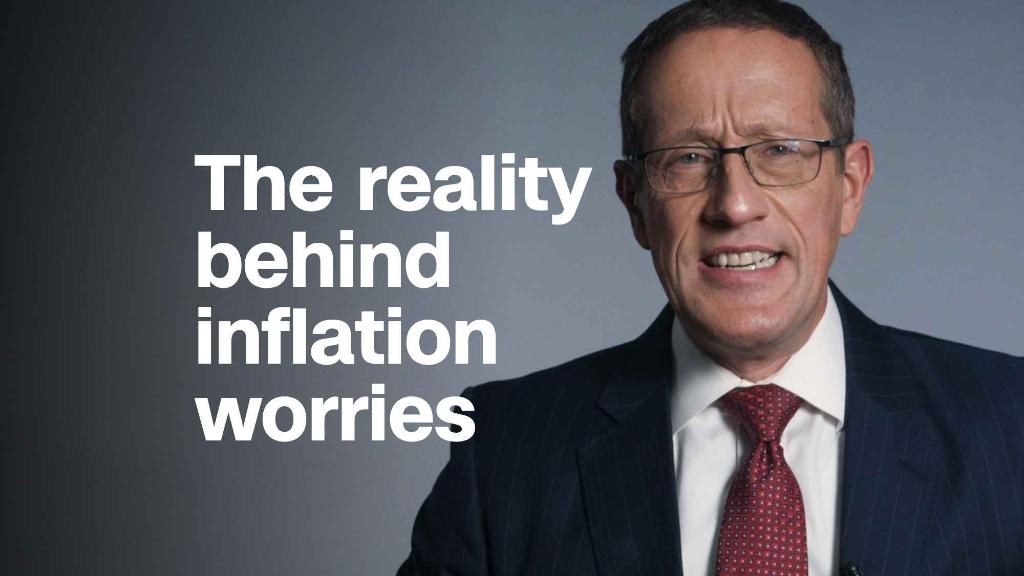 Quest's Profitable Moment
For the past five years, the search has been on for any signs of inflation. Month after month, in the United States, the UK and the Eurozone, inflation appeared becalmed if not dormant. More recently in the US, of course, core inflation numbers have risen toward the Fed's 2% target, prompting the five interest rate hikes that began in December 2015. The US federal funds rate now stands at 1.5%, with the prospect of up to four more rate hikes this year, potentially taking rates to 2.5%.
Sign up for the weekly Quest newsletter in your inbox
The Fed has said time and again that rates are "likely to remain, for some time, below levels that are expected to prevail in the longer run." Translated, that means interest rates will top out considerably lower than during previous economic expansions.
Even the Bank of England has warned that rates will rise more aggressively than previously thought. The message to the market is: Be calm. Don't panic. Inflation has started to awaken. Rates are going to have to rise.
Blankfein worries the economy could overheat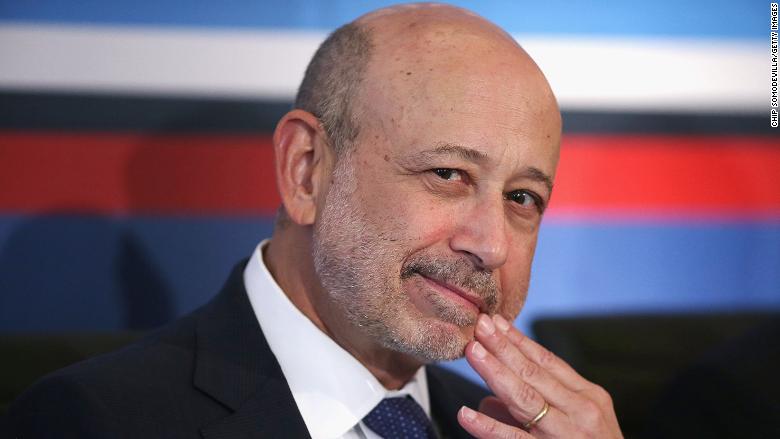 Is President Trump pouring lighter fluid on an already hot economy? That's the fear of Lloyd Blankfein. The Goldman Sachs (GS) CEO told CNN that Washington's spending spree — $1.5 trillion in tax cuts, $300 billion in extra spending — could be "too much of a good thing." Echoing Wall Street's inflation jitters, Blankfein said, "The odds of a bad outcome have gone up." Blankfein conceded that the economy looks good, and he credited Trump with lifting it "higher" than Hillary Clinton would have. "What could possibly go wrong?" he joked. "I haven't felt this good since 2006."
-- Matt Egan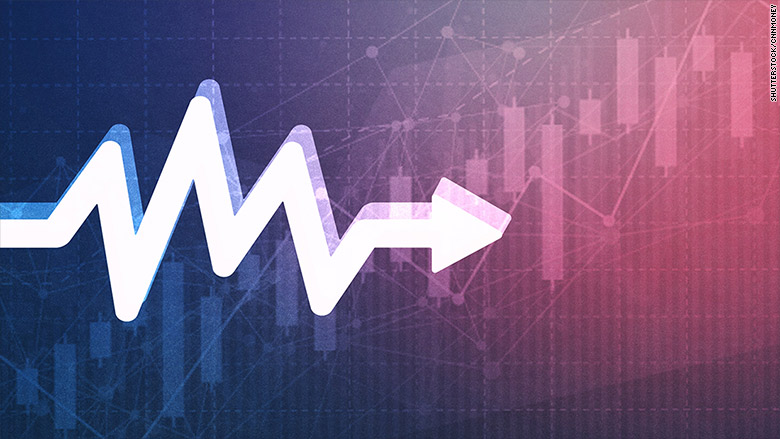 Wall Street has stabilized after one of its worst weeks since the 2008 financial crisis. The Dow turned positive on the year again this week and is back above 25,000. Investors are slowly adjusting to higher volatility, rising bond yields and creeping signs of inflation. Fear of inflation and higher interest rates sparked the market sell-off that began February 2, when the Labor Department reported that wages grew at the fastest pace in nine years. The Dow tumbled 1,000 points twice last week. While the Federal Reserve will keep its toolkit handy in case inflation takes off, the strong economic backdrop hasn't changed much, and corporate profits are strong.
-- Nathaniel Meyersohn
Warren Buffett dumps IBM, buys a drugmaker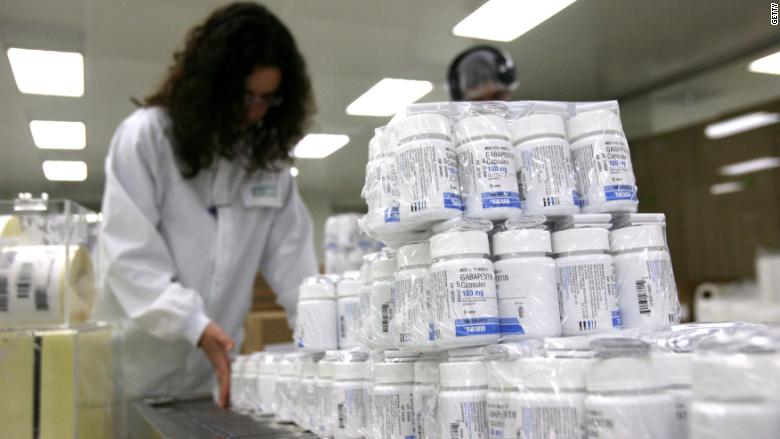 Warren Buffett is making another big bet on health care. His company Berkshire Hathaway (BRKA) has taken a $358 million stake in Teva Pharmaceutical (TEVA), an Israeli company that makes generic drugs. It makes sense for Buffett to beef up his pharmaceutical portfolio: Last month, Berkshire, Amazon (AMZN) and JPMorgan Chase (JPM) announced they would form a company to give their U.S. workers and their families better health insurance. It's also no surprise that Buffett is shedding more IBM (IBM) stock. Last May, he said he had gotten rid of a third of his IBM shares. IBM has run into "some pretty tough competitors," he told CNBC.
-- Danielle Wiener-Bronner
Trump hints at 'reciprocal tax' as trade actions soar 81%
Trump revived fears of a trade conflict this week. He promised a "reciprocal tax" on imports, seemingly from any nation that runs a trade surplus with the United States. Although the White House later said nothing formal was in the works, Trump's remark spoke to the White House's fixation on trade. The Trump administration has launched 94 trade investigations in its first year, an 81% increase from the final year of the Obama administration.
-- Patrick Gillespie
Unilever sends stern warning to Facebook and Google
Unilever (UL) is threatening to pull its advertising from digital platforms it says have become a "swamp" of fake news, racism, sexism and extremism. The company said objectionable content on social media — and a lack of protections for children — is eroding social trust, harming customers and undermining democracies. Brands and publishers are increasingly under the thumb of Facebook and Google because they provide massive audiences. Unilever may be all bark and no bite, but it's a significant escalation in the power play between online advertisers and Silicon Valley.
-- David Goldman
Quick takes
Nearly a third of Main Street businesses say it's a good time to expand, the highest level on record.
Oxfam is facing tough questions from its investors following reports of sex crimes by the charity's workers in Haiti and Chad.
Alibaba (BABA) signed a deal to stream more than 1,000 Disney movies and TV episodes in China on its Youku video platform.
McDonald's (MCD) went McVegan in Europe and cheeseburgerless in U.S. Happy Meals. And it's sponsoring its last Olympic games.
Japan is in its longest uninterrupted growth streak since the booming 1980s. But economists say it may get left behind from the global rally.
What's next
Food earnings bonanza: Coca-Cola (KO), Campbell Soup (CPB), Kraft Heinz (KHC) and Smucker (SJM) are all reporting earnings on Friday. Coke will try to outduel Pepsi (PEP), which reported much lower North American beverage sales earlier this week.
Walmart earnings: Walmart (WMT) was among the first companies to provide tax cut bonuses to its employees. It will reveal how much it expects to benefit when it reports earnings on Tuesday.
Fed minutes: The Federal Reserve didn't raise rates last month, but its meeting minutes, to be released Wednesday, may provide a sense of the board's economic outlook.