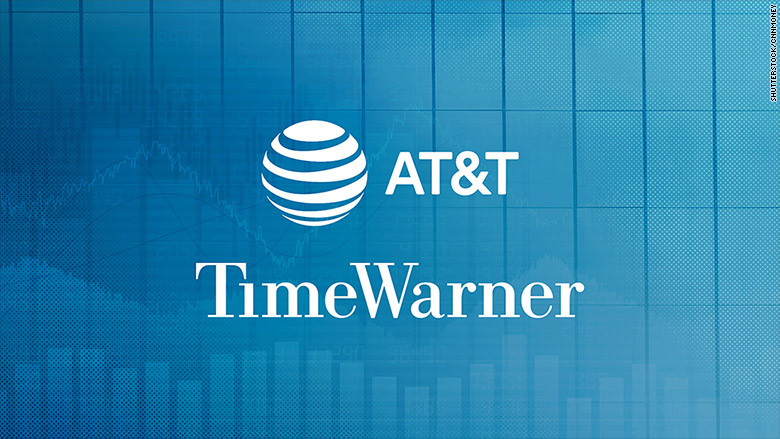 The government on Friday asked a judge to strike AT&T's defense that the Justice Department is unfairly targeting the telecommunications company because of politics, thus selectively enforcing antitrust law in their lawsuit to stop its merger with Time Warner, CNN's parent company.
By striking that line of defense, AT&T would not be able to argue that President Donald Trump's views regarding CNN and the merger (which as a candidate he pledged to stop) affected the DOJ's decision block the deal last year with a lawsuit.
Justice Department lawyer Craig Conrath said in a status conference hearing on Friday that such a defense is "not true" and would create a side show during the trial.
Conrath said they have an affidavit from Makan Delrahim, the head of the Justice Department's Antitrust Division which brought the suit, asserting that politics and the president's views were not part of the motivation behind the suit. Delrahim also says in the affidavit that he received no directions or instructions from outside the antitrust unit regarding the merger, Conrath said.
Just before he joined the DOJ, Delrahim said in a Canadian television interview he saw no major antitrust problems with the deal.
The DOJ says it brought the case because it believes AT&T's purchase of Time Warner will harm consumers and that it has nothing to do with politics or any animus toward CNN.
"We want to leave CNN right where it is, doing just what it is doing," Conrath said during the hearing on Friday. "CNN does not matter."
AT&T says prices would not increase significantly for consumers, and that such a merger is important to help it evolve as it faces competition from new technology companies.
AT&T also said it had offered certain remedies to the Justice Department similar to what the department had accepted in the Comcast-NBC Universal deal. AT&T and Time Warner also pledged to offer arbitration to competitors if distribution negotiations broke down, and promised to never "go dark" in the middle of such negotiations.
AT&T is also seeking communications between the White House and the Attorney General's office, as well as the Attorney General's office and the antitrust division of the DOJ regarding AT&T and the merger. Judge Richard Leon said he would rule on Tuesday whether AT&T could obtain more information about the existence of such communications.
Daniel Petrocelli, head of AT&T and Time Warner's legal team who previously represented Trump in several cases related to Trump University, said that reviewing such communications and discovering whether politics did have an impact on the case is important to "the public trust and confidence in the integrity of government enforcement and decisions." He added that it is an "uncomfortable subject" and that "this is not something we relish."