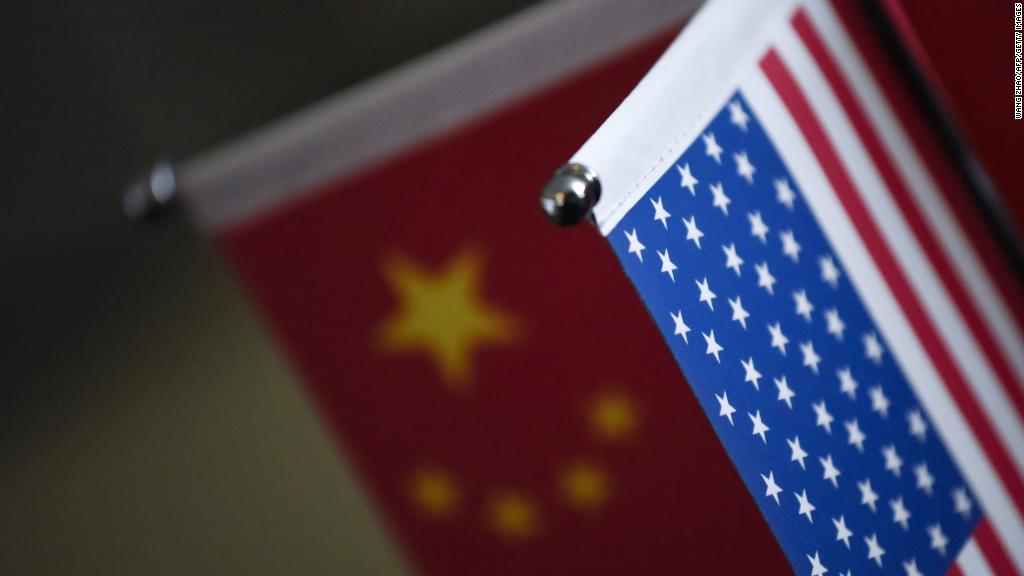 America's biggest foreign creditor is opening its wallet wider.
China's holdings of U.S. government debt swelled to $1.18 trillion by the end of 2017, up $127 billion from a year earlier, according to Treasury Department data published Thursday. That's an annual increase of 13%, the biggest since 2010.
China remains the top foreign holder of U.S. Treasury debt, a position it's held for most of the past decade. The second biggest is Japan, with just over $1.06 trillion. But it spent much of the second half of 2017 reducing its holdings.
Last month, Bloomberg reported that China was looking to cut back on the amount of U.S. government debt it buys, citing unidentified sources. The report, which rattled markets, was denied by Chinese authorities.
The data published Thursday only cover the period through the end of December, so they don't include the recent bout of turmoil in the U.S. government bond market triggered by fears that inflation -- and therefore interest rates -- may rise quicker than previously expected.
Related: The bond market scare might not be over
The amount of Treasuries held by China at the end of December was down somewhat from the recent high of $1.2 trillion in August. But despite month-to-month fluctuations, the trend is generally upward.
China's growing U.S. debt portfolio last year marked a sharp reversal from 2016, when it spent most of the year selling Treasuries as part of attempts to prop up its currency, which was being weakened by huge amounts of money flowing out of the country.
Those worries have now eased. The Chinese yuan has soared in value by almost 10% against the dollar since the start of 2017.
China's stash of U.S. government debt has expanded over a period in which trade tensions between the two countries have started to increase.
The U.S. trade deficit in goods with China hit $375 billion last year, according to the Commerce Department, the largest with any trading partner. President Trump has been vocal about slashing that deficit.
Related: Trump-China trade war: Who has the most to lose?
Some experts suggested that the Bloomberg report last month about the possibility of China slowing or halting its purchases of Treasuries could be "a proverbial shot across the bow" from Beijing.
Investors worry that that if China purchases fewer Treasuries, the U.S. government will have to find alternative buyers. It may also have to increase the rate of interest it pays.
But many analysts were skeptical Beijing would risk using its U.S. debt holdings as a political weapon in a trade dispute, pointing out that doing so could backfire in various ways, such as hurting global economic growth and therefore China's own industries.