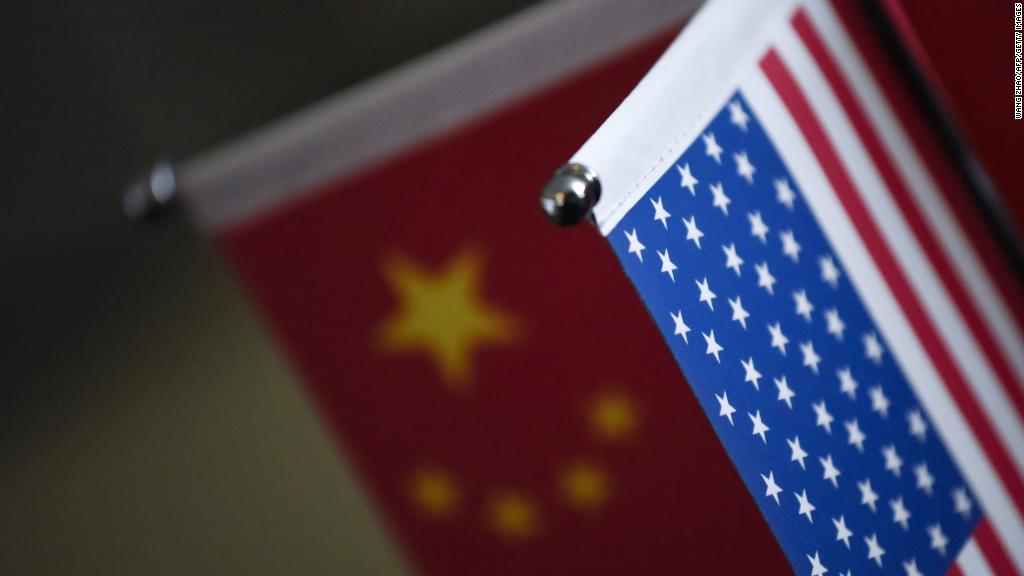 China is warning President Trump that it will take action if he puts heavy tariffs on imports of steel and aluminum.
U.S. Commerce Secretary Wilbur Ross on Friday recommended that Trump impose measures against foreign suppliers of the metals in the name of national security, the latest sign of a tougher stance on trade by the administration.
Trump has until mid-April to decide what to do.
"If the United States' final decision affects China's interests, we will take necessary measures to defend our rights," said Wang Hejun, a senior official at China's Commerce Ministry, according to a report Saturday by state-run news agency Xinhua.
The short article didn't provide further details on how Beijing might respond. Ross' recommendations came in the middle of China's Lunar New Year holiday when government offices and businesses largely shut down for a week.
Related: Trump administration recommends steep tariffs on steel and aluminum
Experts have warned that trade tensions are likely to rise this year between the U.S. and China, the world's two largest economies, as Trump decides how to act on a series of investigations his administration launched last year.
He already imposed tariffs on imports of solar panels and washing machines, which affect businesses in China and many other countries. China and some other big exporters have filed cases with the World Trade Organization over that move.
The fear for some American businesses is that more U.S. trade actions could prompt Beijing to respond with tit-for-tat measures against U.S. companies that rely on its huge market.
Related: Trump-China trade war: Who has the most to lose?
Since Trump's move on solar panels and washing machines, China has announced it is investigating U.S. exports of sorghum, an agricultural product, and imposing measures on styrene, which is used to make plastic products.
If Beijing wanted to really turn up the heat, experts say it could take steps against American exports of soybeans, of which it bought $14 billion worth in 2016, or planes made by Boeing (BA). It could also make life difficult inside China for major U.S. companies like Apple (AAPL) and Intel (INTC).
But Chinese leaders are also conscious that any of these moves would also have a knock-on impact on its own economy. Chinese farmers need American soybeans to feed their livestock, and the country's rapidly growing aviation industry is ordering a lot of Boeing jetliners to help meet demand.
China, whose economy has benefited tremendously from its aggressive efforts to take advantage of global commerce, would prefer to avoid an escalating spat with its biggest trading partner.
Related: China: Cheap American grain is hurting our farmers
The Chinese Commerce Ministry on Saturday urged the U.S. to "exercise restraint in using trade protection tools, and observe multilateral rules," according to the Xinhua report.
Wang, who's leads the ministry's trade remedy and investigation bureau, said the findings of the U.S. report on steel and aluminum were "groundless."
Outside experts agree with that to some extent. They said Ross' investigation didn't provide evidence that imported steel is a risk to U.S. national security and warned that his recommendations set a dangerous precedent.
But China has long been criticized by analysts, industry groups and government officials in the U.S. and Europe for dumping cheaply produced steel and aluminum on global markets at rock bottom prices.
Hundreds of U.S. sanctions have helped reduce Chinese steel imports, but they haven't forced China to play by the rules.
China is no longer among the top 10 steel exporters to the U.S., but it has been accused of routing its steel through other countries, such as Vietnam.
-- Patrick Gillespie and Serenitie Wang contributed to this report.