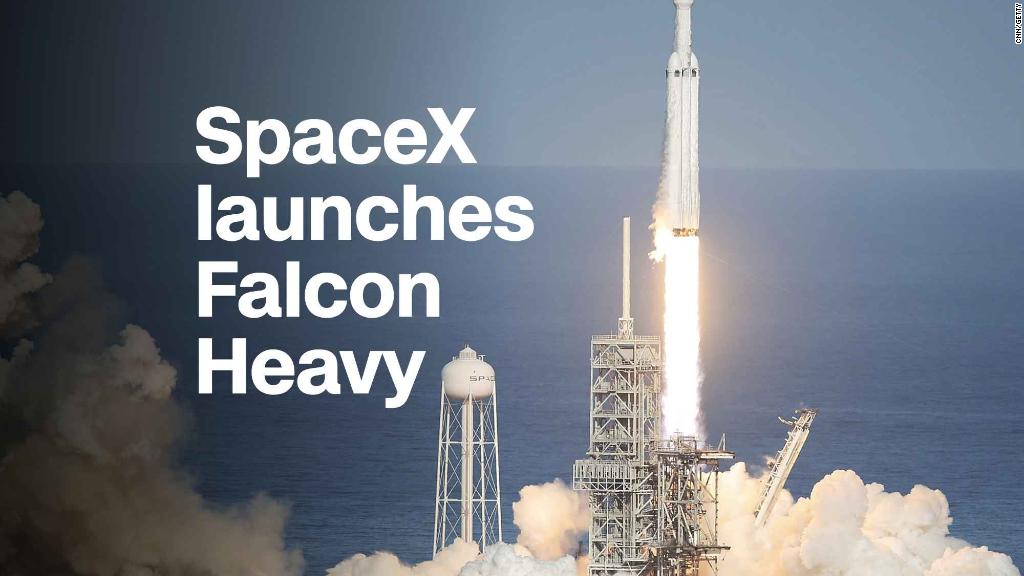 Elon Musk's SpaceX wants to deliver high-speed internet to the world using thousands of small satellites -- and this week that plan is moving closer to reality.
The company is slated to launch a rocket from Vandenberg Air Force Base in California at 6:17 a.m. local time on Wednesday. On board will be two experimental satellites that will test out the technology SpaceX plans to use for its internet service, according to public filings.
SpaceX has the blessing of the Federal Communications Commission to send up the test satellites. And last week, FCC chairman Ajit Pai gave SpaceX's internet ambitions a nudge by urging the FCC to approve SpaceX's broader internet proposal.
SpaceX's plan is to "deliver broadband services directly to [people] anywhere in the United States or around the world" at speeds similar to some of the quickest ground-based internet connections.
Billions of people around the globe still lack internet access, so companies have been racing to find a better way to beam internet down from the sky.
They include OneWeb, a startup that's attracted backing from the likes of Richard Branson's Virgin Group, Coca-Cola and Qualcomm. And that startup already has approval from the FCC to send internet satellites into orbit.
FCC chairman Pai, who was appointed by President Trump, said last week that if SpaceX gets approval for its satellite project, it'll be a first for an American-based company in the internet-in-space race.
Some of SpaceX's internal financial documents obtained by the Wall Street Journal last year show the company has high expectations for this satellite network.
"SpaceX projected the satellite-internet business would have over 40 million subscribers and bring in more than $30 billion in revenue by 2025," the Journal reported.
Related: FCC chairman backs SpaceX plan for internet satellites
On Wednesday, SpaceX's test satellites won't be the only thing aboard the rocket.
The primary mission is to deliver a satellite, called PAZ, for the Spanish government.
According to European firm Airbus, which was the primary contractor for PAZ, the satellite will serve "many different applications," including defense and security.
It'll stay in orbit for about five and a half years, making full loops around Earth 15 times per day. It'll be able to capture images of our home planet -- day or night and no matter what the weather looks like -- using radar technology.
Earlier this month, SpaceX captured the public's attention with the launch of its massive new rocket. Called Falcon Heavy, it became the most powerful operational rocket in the world.
There are plans to fly a communications satellite and a payload for the U.S. Air Force on board a Falcon Heavy later this year. But Wednesday's launch will use a Falcon 9, the rocket SpaceX has flown since 2010.
--Seth Fiegerman and Dave Goldman contributed to this report.