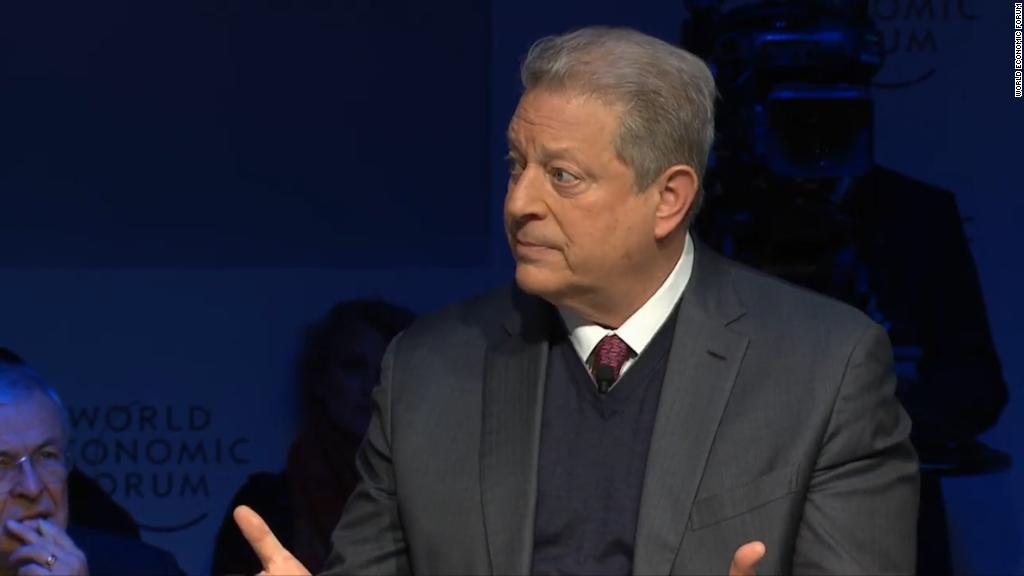 The world's thirst for oil may finally be quenched.
Global demand for crude is likely to "plateau" during the late 2030s, mostly because of the rise of electric cars and trucks, BP predicted Tuesday in its annual outlook.
BP thinks 320 million electric vehicles will be on the road by 2040, compared with about 2 million in 2016. The company thinks electrics will hit a tipping point and really take off after 2035.
The prediction is more evidence of a dramatic shift in appetite for oil. And talk of peak oil demand — from one of the world's largest oil producers, no less — shows how the thinking in the energy market has been upended.
A decade ago, people were worried about the opposite problem — a peak in how much oil could be pumped out of the ground. Those fears briefly sent prices skyrocketing as high as $147 a barrel.
Yet the world is now awash in oil. Excess supply, driven largely by the U.S. shale revolution, forced OPEC and Russia to dial back production over the past year.
Those swings show how difficult it is to predict the future in the rapidly changing energy industry. BP (BP) acknowledged its outlook considered a "range of scenarios." Its central case, the "evolving transition" scenario, assumes that government policies, technology and societal preference evolve in a similar manner to the recent past.
Related: Venezuela warns Trump not to ban its oil
BP's forecast for "plateauing" oil demand by 2040 differs from OPEC's view of the future. In November, the oil cartel led by Saudi Arabia predicted that the global appetite for crude would keep growing through 2040.
But even OPEC conceded that oil demand would "decelerate steadily" due to slower economic growth, higher oil prices, energy efficiency and "strong competition from other energy sources."
Another oil giant, Royal Dutch Shell (RDSA), has predicted peak oil demand could come within 15 years.
"The key takeaway is no one has any idea. It's impossible to pin down when we're going to reach peak oil demand," said Matt Smith, director of commodity research at ClipperData.
A major factor will be the transformation of the auto industry, oil's No. 1 customer.
Electric vehicle sales, led by the likes of Tesla (TSLA) and the Chevrolet Bolt, have soared in recent years. But electrics still make up just 0.2% of the total number of passenger vehicles, according to the International Energy Agency.
Related: Trump hasn't killed the renewable energy movement
Still, automakers like Ford (F), Volkswagen (VLKAF) and Honda (HMC) have announced ambitious electric vehicle sales goals. That push has been aided by a crackdown in Europe on the internal combustion engine. Norway, France, Germany and the U.K. have all announced efforts to phase out vehicles powered solely by fossil fuels.
BP has become much more bullish on electric cars over the past year. The oil company now expects 190 million electric vehicles will be on the road by 2035, compared with about 2 million today. Last year's BP annual outlook called for a much more modest 100 million electric vehicles in 2035.
By 2040, BP expects oil to contribute to 85% of total transportation fuel demand, compared with 94% today. BP anticipates alternative fuels will "penetrate the transport system" and traditional vehicles will become vastly more efficient, meaning they will guzzle much less gasoline.
BP acknowledged that future electric vehicle popularity is "hard to predict with any certainty" because it depends on factors like government policy, technology and social preferences.
Unlike their American counterparts, big European oil companies are increasingly putting their money where their mouths are by betting on electric cars.
Last year, Shell purchased NewMotion, one of Europe's largest electric vehicle charging providers. The acquisition is a "form of diversification," Shell's vice president of new fuels told CNNMoney at the time.
More recently, BP placed a $5 million wager on FreeWire, a maker of mobile rapid charging systems for electric vehicles. BP even said it would roll out FreeWire's charger units at certain gas stations in Europe during 2018.
BP's prediction for peak oil demand suggests other oil companies may need to hedge their bets in the future as well.