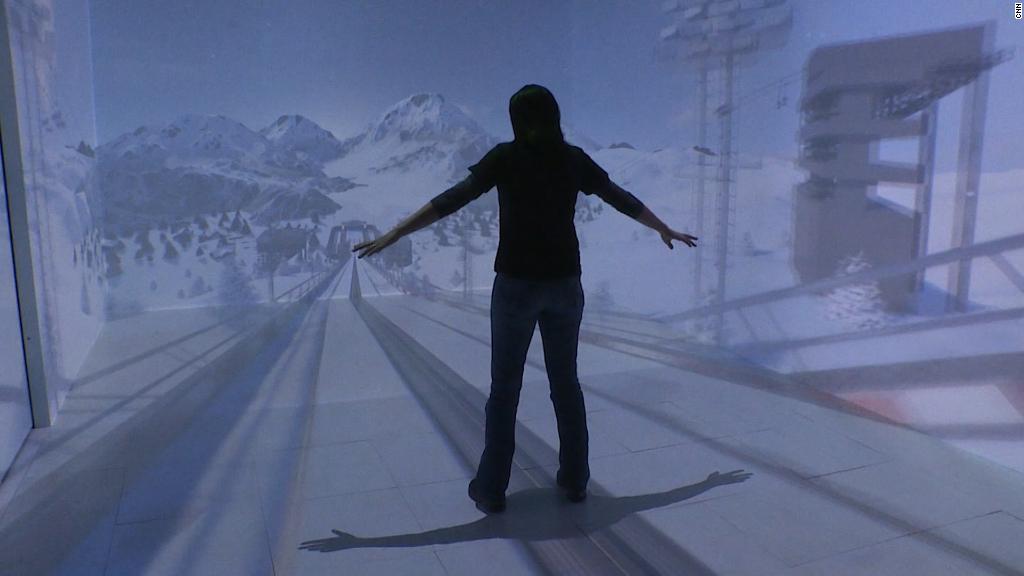 Alibaba is ready to compete on the world stage.
China's biggest e-commerce company just made its debut as an Olympic sponsor at the Winter Games in Pyeongchang. Its massive pavilion at the event is a stone's throw from those of Coca-Cola (KO), McDonald's (MCD) and Samsung (SSNLF).
Those brands have instant global recognition, something that remains elusive for Alibaba (BABA) -- for now.
The Chinese company made a big splash when it went public on the New York Stock Exchange in 2014 with the world's largest IPO. Chairman Jack Ma frequently pops up at major international events like Davos, and he drew attention with a photo op with President Trump last year.
But Alibaba's "brand awareness outside China is not commensurate with its size," said Junhong Chu, a marketing professor at the National University of Singapore.
The company, whose market value is bigger than that of Walmart (WMT), is banking on its Olympic sponsorship to help change the situation.
Related: Why sponsors are breaking up with the Olympics
Brands pay millions of dollars to snag the highest level of Olympic sponsorship. To join that elite club, they must commit to a minimum four-year contract and fork over some serious cash. The International Olympic Committee (IOC) predicts it will make $1 billion from the program for the 2013-2016 period.
The companies that sign on to become top sponsors are typically household names, such as Toyota (TM), GE (GE) and Visa (V).
Alibaba joined them in 2017. Financial terms of Olympic sponsorships are not made public, but it is reported to have spent $800 million for a deal lasting through 2028.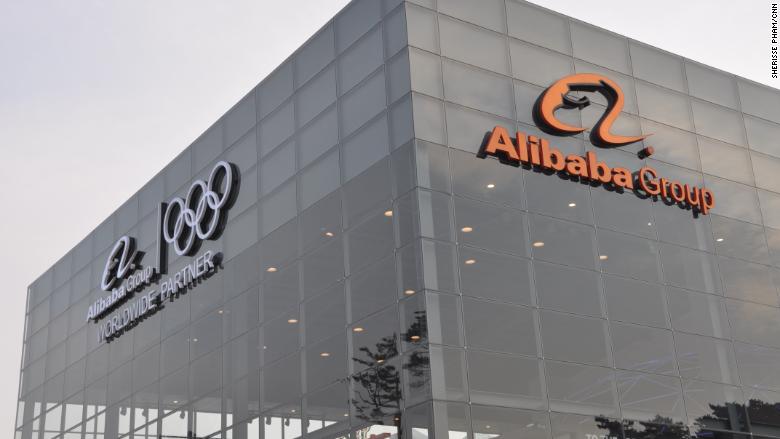 The Chinese company's big Olympic debut comes as one top American brand is leaving the party. McDonald's announced in June that it would end its decades-long deal with the Olympics three years early.
Alibaba is stepping in "at a very critical time," the company's chief marketing officer, Chris Tung, said in an email to CNNMoney. It will use its technology to help make the Olympics "more efficient, secure and engaging," he added.
So while sports fans won't be catching any Big Mac commercials during the Pyeongchang Games, they will see Alibaba's ad campaign.
"This is Alibaba's global coming-out party," said John Gutteridge, Asia Pacific CEO of advertising firm J. Walter Thompson Company.
Its commercials feature stories of underdog athletes or small acts of kindness that took place at past Olympics.
"To the greatness of small" is the campaign's tag line. And all the commercials end with the following phrase written in white on a black screen: "Alibaba empowers small businesses and young people around the world."
The company is also sponsoring some Olympics-related content on CNN Digital during the Games.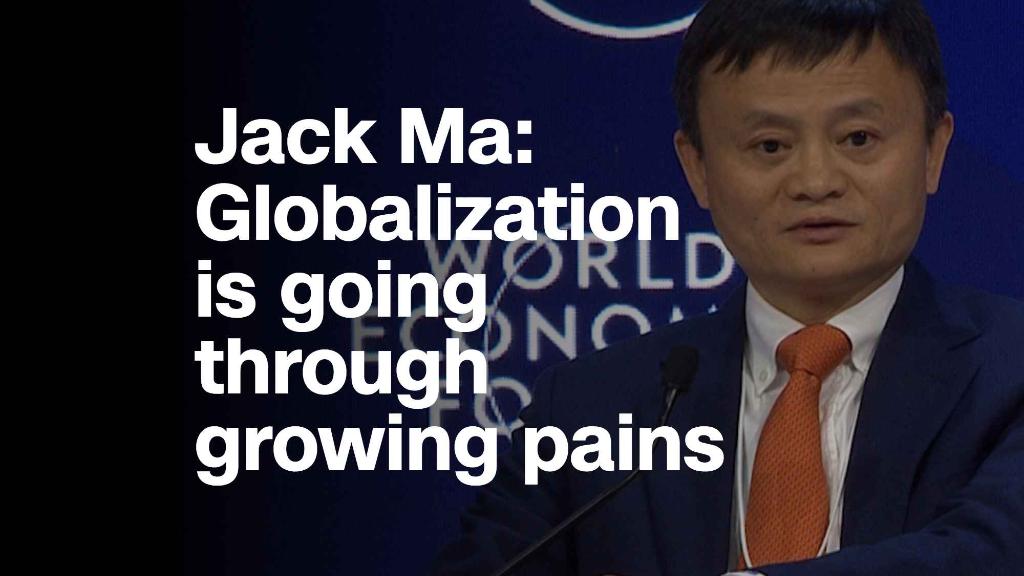 For someone who has never heard of Alibaba, its Olympic commercials do little to clarify what the company does. But it might prompt them to find out, according to Chu.
Research suggests that people often respond to ads with online searches, she said, suggesting that if consumers hear about Alibaba during the Olympics, and their interest is piqued, they will do their own research into the company.
Wooing U.S. businesses
Alibaba is often called the Amazon (AMZN) of China, and much like its U.S. rival, the company has expanded well beyond its original e-commerce business. It has a growing cloud computing business, operates a major video site and is affiliated with a massive digital payments platform. It's even expanding into brick-and-mortar stores in China.
It is also trying build up its business in the U.S., holding a big conference in Detroit in June to encourage American small businesses and farmers to sell their products to Chinese consumers through Alibaba platforms.
Expanding internationally has so far proved tough for Alibaba because its e-commerce sites and other main services are tailored to the Chinese market.
Related: It's not just Amazon: Chinese tech giants are selling groceries too
As part of its Olympics sponsorship, Alibaba became the official cloud services provider and e-commerce platform for the Games, as well as a founding partner of the Olympic Channel.
But raising its profile significantly in the U.S. through Olympic marketing campaigns may be a challenge.
Alibaba is signing on as a sponsor at a time when fewer people are watching the Games on NBC, the official U.S. broadcaster of the Olympics.
The network pulled in an average of 22.2 million prime-time viewers in the first week of Olympic coverage, down more than 6% from the first week of the 2014 Winter Games in Sochi, according to NBC Universal.