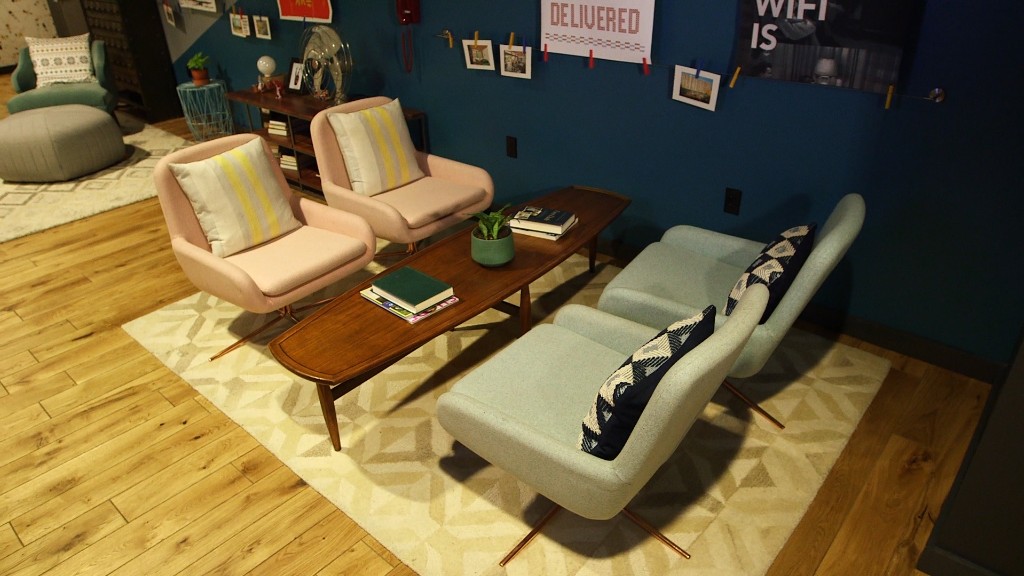 WeWork has built a billion-dollar business by convincing professionals to pay for decked out coworking spaces and a sense of community.
Entrepreneurs Ali Kriegsman and Alana Branston want to do the same for retail.
The pair are cofounders of Bulletin, a young startup that charges female-focused lifestyle brands a monthly membership fee for placement in its retail spaces and on its online marketplace. It raised more than $2 million last year and plans to open a flagship store in New York this spring.
But the founders are acutely aware that a behemoth is waiting in the wings: WeWork.
"In total transparency, we know that they're going to penetrate retail, but we don't know exactly what that means," Kriegsman told CNN. "We're eager to see."
Two new job postings seen by CNN suggest Kriegsman is right to assume retail will play a bigger part in WeWork's growing empire.
WeWork is looking to hire at least two senior employees to spearhead a push deeper into retail and e-commerce, according to the job listings posted to the company's website this month.
The company is seeking a VP to "launch" a "new retail experience," with a focus on food and beverages, one job posting says. The role will involve a "first location" in New York with plans to "quickly" open new locations in other markets.
WeWork is also looking for a director to develop a merchandise strategy for apparel and other products, which would be sold in stores and through a new "online merchandise shop."
The company declined to comment for this story.
WeWork now operates in more than 20 countries and offers tiered pricing plans for coworking spaces that can run more than $1,000 a month, depending on whether the member wants a private office or just a desk. WeWork also has enterprise options, with customers including larger companies like Microsoft (MSFT) and Bank of America (BAC).
Its retail ambitions have been the subject of chatter in trade publications in recent months. Flush with billions in funding, WeWork opened its first gym and partnered on a speakeasy in the second half of last year, both located in New York City, the company's hometown. It also bought Lord & Taylor's iconic department store on Fifth Avenue for $850 million to serve as a new headquarters.
The job postings offer the latest clue that WeWork is taking retail seriously. While the precise strategy remains unclear, it could range from something similar to Bulletin's retail membership model to more WeWork-branded or managed stores.
Related: WeWork goes on shopping spree after raising billions
In November, Miguel McKelvey, WeWork's cofounder, said at a tech conference that the company's "first proposal" for a building years ago included "a hotel concept, a restaurant concept, a barbershop, a fitness concept" and more.
For WeWork, these peripheral businesses could help it cater to the everyday needs of workers who pay for desks or housing.
"It's a means to an end," said Sucharita Kodali, a retail analyst with Forrester Research. "Whether it's a gym or a coffee shop, it's about creating a better experience for the people at their WeWork spaces. Ultimately, you can charge higher rates, or people stay longer as tenants."
One former WeWork employee, who spoke on condition of anonymity because they were not authorized to discuss the matter, said there was "always talk" of making it easier for WeWork's member companies to sell products, such as clothing or beef jerky, to other WeWork members. An online shop could solve that issue.
The company currently sells certain member products at its gym, Rise. However, there is no option to buy the products online.
WeWork's ongoing investment in retail experiences comes at a time when much of the retail industry is struggling to compete with online giants such Amazon. The industry also faces an epidemic of store closures.
Kodali said WeWork is "smart" to "invest in services" such as gyms and food venues because they are among "the few sectors within retail that are growing." Any bet on apparel "would probably be very short lived," she said.
WeWork can afford to take the risk. So far, the startup has raised more than $9 billion in funding, including $4.4 billion from Japanese conglomerate SoftBank last year. WeWork was not actively seeking funds when the SoftBank deal came along.
With the influx of capital, WeWork has pursued a wildly diverse mix of investments, including backing a wave pool company, buying a coding education school and opening a school of its own to "support the growth of our children's entrepreneurial spirit."
When it bought the Lord & Taylor building in October, WeWork CEO Adam Neumann teased plans for "re-energizing the traditional retail experience."
"People from every walk of life are seeking spaces in big cities that allow for human connections. There is no reason why retail space should not be part of that movement," Neumann said. "WeWork's role in this big trend will be to reimagine and reshape places so as to foster collaboration, innovation and creativity."