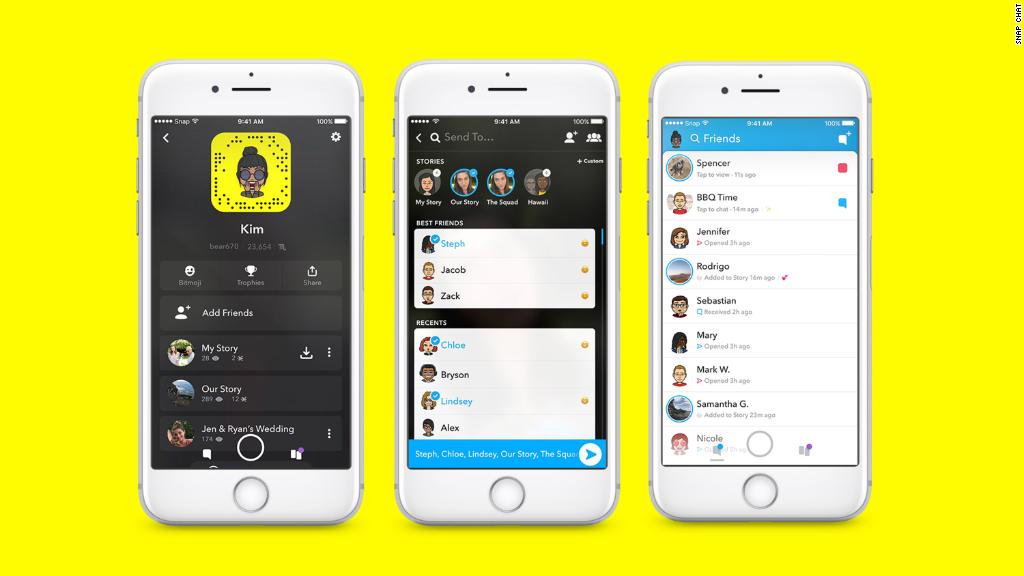 Snapchat may have struggled during its first year as a public company, but you wouldn't know it from the CEO's pay.
Evan Spiegel, the CEO of Snapchat's parent company, received $638 million in total compensation in 2017, according to a company filing with the Securities and Exchange Commission on Thursday.
The vast majority of that came from a one-time stock award given to Spiegel for taking his company public in March. Spiegel's salary for 2017 was $98,078.
For Spiegel, even that $638 million amount is a drop in the bucket. The CEO is a billionaire multiple times over thanks to his stake in the company he cofounded.
Spiegel recently sold more than $50 million worth of stock, marking his first stock sale since the company's IPO, according to a previous filing.
Related: Snapchat's $4 billion man
Snap was one of the most high-profile public offerings of 2017, but the company soon fell below its IPO price amid concerns about mounting losses, stagnant user growth and fierce competition from Facebook (FB)'s Instagram.
Snap lost $3.4 billion in 2017, according to the latest filing. With 187 million daily users, Snapchat remains much smaller than rivals like Instagram.
The company showed new signs of life earlier this month after beating Wall Street's estimates for quarterly sales and user growth for the first time as a public company.
But that rebound could prove to be short lived. Snap's stock has fallen in recent days amid a growing backlash to a major redesign of its app, which is intended to make the service easier to use.
On Thursday, the stock fell 8% after reality TV star Kylie Jenner revealed she doesn't use Snapchat anymore. The stock is once again on the cusp of falling below its IPO price.