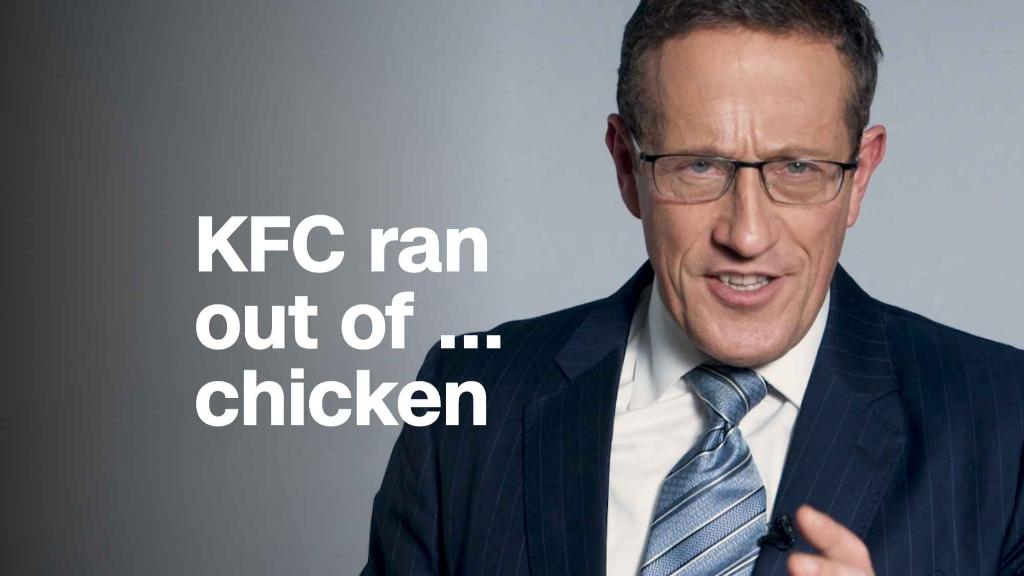 Quest's Profitable Moment
How on earth does a fast food restaurant that specializes in chicken run out of ... chicken?
This week KFC temporarily closed up to 800 stores in the UK and Ireland after a failure in its supply chain for chicken.
KFC had recently switched delivery and logistics suppliers from Bidvest Logistics to DHL (DPW). It was a massive win for DHL: Britain is KFC's largest market in Europe, and one of its top five globally. For its part, DHL promised to set "a new benchmark for delivering fresh products to KFC."
A new benchmark was achieved — just not the one either company anticipated. It all fell apart. (The service, not the chicken.)
Sign up for the weekly Quest newsletter in your inbox
There's a simplicity to this story that makes it fascinating. No doubt dozens of people were involved in this massive transfer of contract. And no doubt there is a sophisticated explanation for the "operational issues" that DHL cited. 
Yet it still went spectacularly wrong. This is a sharp reminder to guard against hubris. If it can go wrong, it will.
I guess we finally know why the chicken crossed the road: Because KFC was closed. 
All signs point to more Fed rate hikes in 2018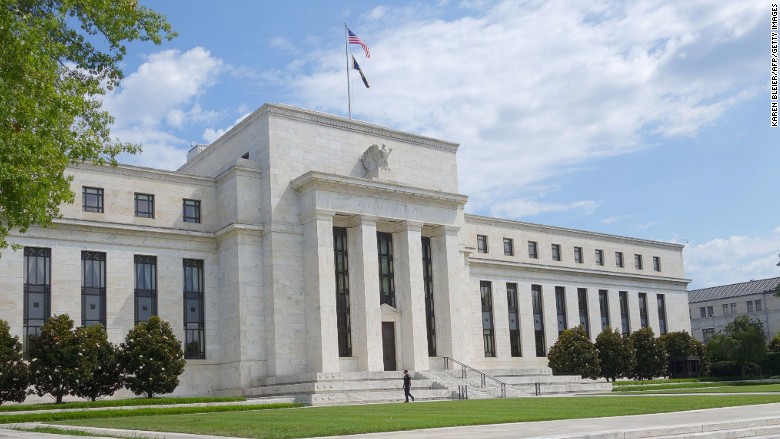 The Fed is increasingly optimistic about U.S. economic growth this year. That means more rate hikes are on the way. For now, the central bank has penciled in three rate hikes, and two more in 2019. But investors will be closely watching Fed Chairman Jerome Powell's first appearance on Capitol Hill next week and the Fed's March meeting for clues about whether even faster interest-rate hikes are in the works.
— Danielle Wiener-Bronner
Venezuela tries cryptocurrency to help its collapsing economy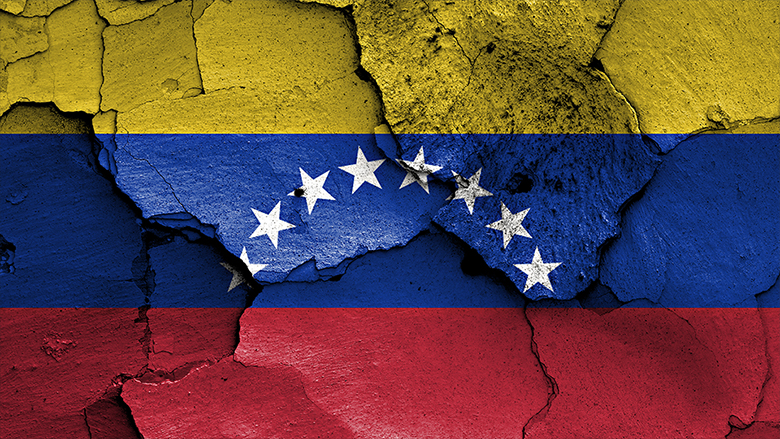 This week the leaders of crisis-ridden Venezuela began selling the world's first sovereign cryptocurrency, the petro. It's supposedly backed by Venezuela's vast oil reserves, although petro investors don't get an ownership stake in the state-run oil company or the oil itself. The United States has warned investors that buying the petro could violate sanctions. And you can't buy it with Venezuela's actual currency, the bolivar. Some crypto experts say the petro is innovative but violates the unregulated ethos of cryptocurrencies. And mainstream investors and economists say it won't solve Venezuela's mounting problems.
-— Patrick Gillespie
British unemployment rises for first time since Brexit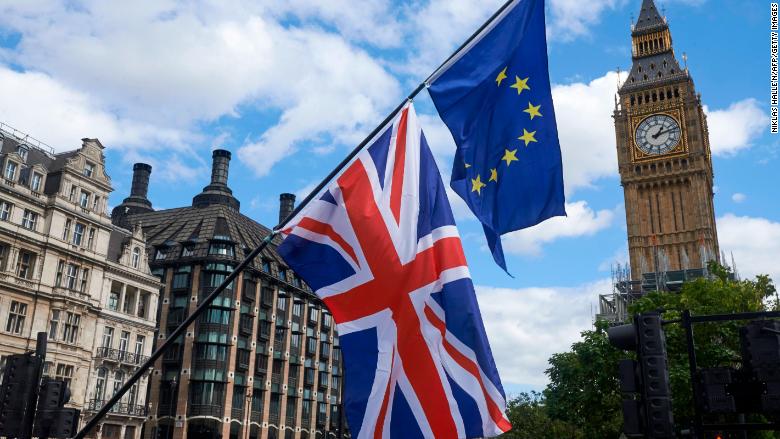 Unemployment rose in Britain for the first time since the 2016 Brexit referendum. The rise in the jobless rate surprised economists, and the pound dropped as investors wondered whether the data could delay the next increase in interest rates. Unemployment remains low, and British companies are still creating jobs, but inflation is rising faster than wages. Economists have blamed the drop in real wages on Britain's decision to leave the EU.
— Nathaniel Meyersohn
Global thirst for oil may finally be quenched
Just a decade ago, "peak oil" was a legitimate fear — the limit on how much oil could be pumped out of the ground. Now talk of peak oil is back, but it's about demand, not supply. BP thinks the global appetite for crude is likely to "plateau" during the late 2030s. Why? Mostly because of the transformation of the auto industry, oil's No. 1 customer. BP predicts the number of electric vehicles on the road will spike to 320 million by 2040, up from just 2 million in 2016.
— Matt Egan
Trump is picking a fight with America's biggest creditor
As President Trump considers steep tariffs on steel and aluminum, he might want to consider an unpleasant side effect — alienating China, the biggest foreign buyer of American debt. Restricting Chinese imports would leave China with fewer dollars to plow back into the Treasury bonds that help pay for the U.S. government. Bond rates are already going up, raising borrowing costs for everybody. If China loses its appetite, that won't help.
— Erin McClam
Quick takes
General Electric isn't planning a hasty divorce from oil services giant Baker Hughes after all.
More than a year into Trump's presidency, the coal industry is deeply pessimistic about a comeback.
Walmart found out that competing head-to-head with Amazon isn't quite as easy as it thought.
Albertsons is buying the part of Rite Aid that Walgreens didn't scoop up to help it keep pace with Amazon and Walmart.
What's next
New Fed chairman's first appearance on Capitol Hill: Jerome Powell will testify before the House Financial Services Committee on Tuesday and the Senate Banking Committee on Thursday. Congress is sure to have questions about the economy and the Fed's plans for interest rates.
Mobile World Congress kicks off: The smartphone and mobile gadget extravaganza begins Monday in Barcelona. Just about every smartphone company not named Apple (AAPL) will be there.
Lots of retail earnings: Macy's (M), Lowe's (LOW), TJX (TJX) and L Brands (LB) all report earnings next week. We'll get a glimpse at how the holidays treated them.
— This story has been updated to reflect a change in the date of Federal Reserve Chairman Jerome Powell's scheduled testimony to the House Financial Services Committee.