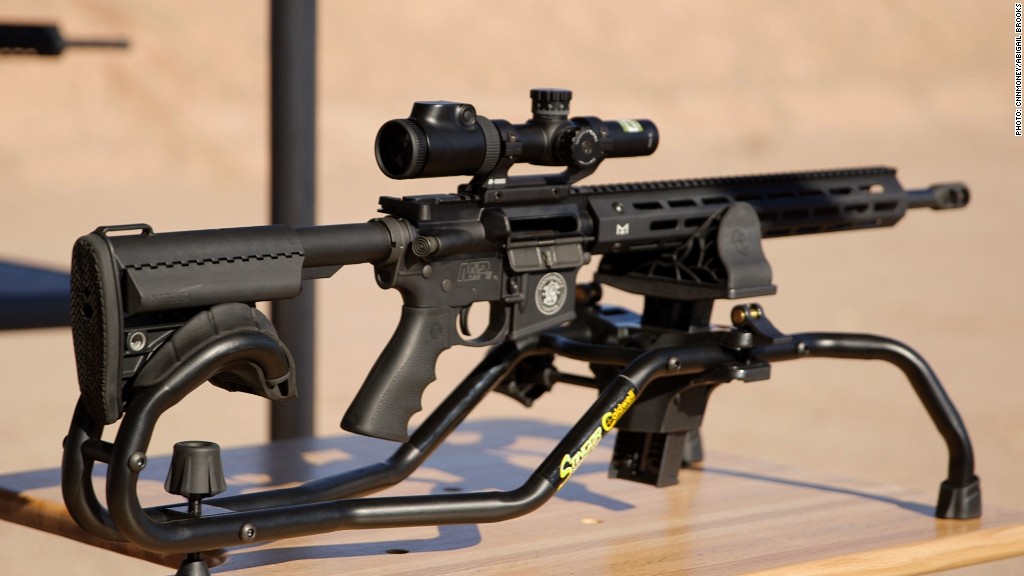 Two gun safety groups want Apple, Amazon, Google and Roku to remove the NRA's online video channel from their streaming platforms.
In letters on Friday, Moms Demand Action for Gun Sense and Everytown for Gun Safety called on the companies to cut ties with NRATV because it "promotes dangerous conspiracy theories, racially charged rhetoric, and violent demonization of the NRA's political opponents."
"American businesses have the responsibility to make ethical decisions about the content they will provide on their platforms," Moms Demand Action founder Shannon Watts wrote.
The groups launched an online petition with the hashtag #DumpNRATV. On Thursday, #StopNRAmazon began trending on Twitter as customers threatened to stop buying products or cancel their Prime memberships if Amazon doesn't pull NRATV.
Roku said customers can choose which channels to download or watch.
"We operate an open streaming platform, however our content policies prohibit the publication of content that is unlawful, incites illegal activities or violates third-party rights," spokesperson Tricia Mifsud said.
Related: Companies cut ties with the NRA
The other companies and the NRA did not respond to requests for comment.
NRATV launched in 2016 and streams on Amazon Fire, Apple TV, Google Chromecast and Roku. The channel has original series, shows hosted by Dana Loesch, Grant Stinchfield and Colion Noir, and live content from conservative events like CPAC.
NRATV counts Sturm Ruger, Smith & Wesson and Sig Sauer and other gun and ammunition manufacturers as "brand partners."
In a statement to CNN on Thursday, Stinchfield said, "I would hope that Amazon realizes, and these knuckleheads of social media realize, that the 5 million NRA members are the most patriotic and most pro-American members of our society."
"We have every right to be on Amazon," he said.
The gun safety groups also called out AT&T's DirecTV service, but it does not carry any NRA channel. Like most cable systems, it does carry the Outdoor Channel, which in the past has aired a show called "NRA All Access."
The Justice Department has sued to block AT&T's acquisition of Time Warner, the parent company of CNN. A trial has been scheduled for March.
—CNN's Aaron Smith contributed to this report.