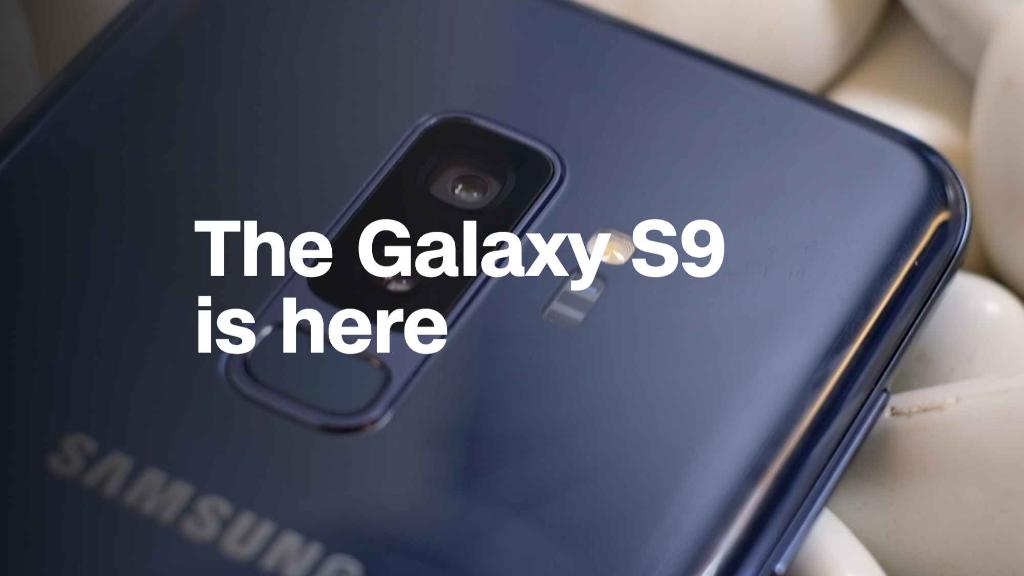 Samsung just added major fuel to the ongoing battle for the best smartphone camera.
The South Korean tech giant on Sunday unveiled the Samsung Galaxy S9 and S9+ at Mobile World Congress in Barcelona, the world's largest phone show.
While the phones are about the same size as the previous versions, the Galaxy S8 and S8+, the screens are brighter and slightly bigger. They have an advanced camera and stereo speakers, along with fun new tools, such as AR emoji, photo language translation and improved slow-motion video.
"Consumers are expressing themselves more," Suzanne De Silva, Samsung director of product strategy and marketing, said at a media event in New York ahead of the launch.
"We don't really call each other as much as we text, and that text has gotten richer. We're adding images and emojis [to everything]," she said.
Related: Samsung is cashing in on bitcoin mining
Like other Samsung Galaxy phones, the S9 is water resistant and touts an infinity display, wireless charging, and a headphone jack. It also features enhanced facial recognition to better compete with the iPhone X.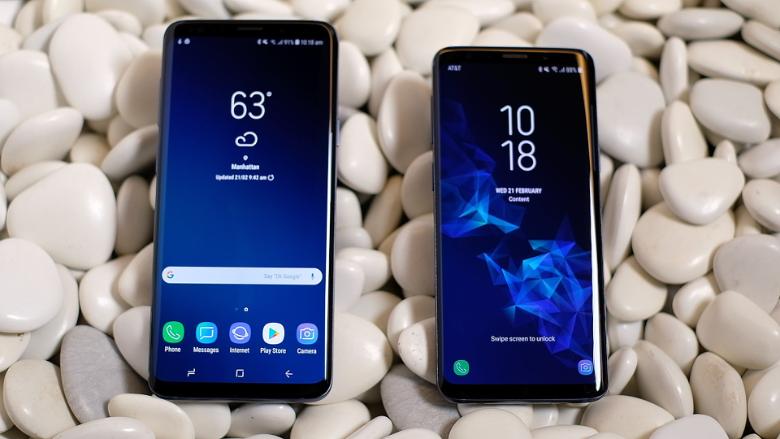 The device will initially be available in black, blue, and purple, with a gray option coming later.
Pre-orders start on Friday March 2, and the new phones will be available in stores on March 16. The S9 costs $720 for an unlocked device, while the S9+ is available for $840.
Although the Samsung Galaxy S9 builds on where the Galaxy S8 left off, does it have enough wow factor?
It's certainly not a revolutionary model, but fans may be convinced to upgrade for the camera, better audio for video streaming, and other unique features like ultra-slow motion video.
The camera
The brightest spot of Samsung devices has long been its camera. Its latest smartphone is no exception.
The new camera can take sharper photos in challenging lighting conditions than previous models. It has a dual camera and a new dual aperture that works like a human eye to adjust to bright or dark lighting. It makes sure photos are crisp and clear even in difficult lighting, and the aperture can switch between F2.4 and F1.5 to let in more or less light.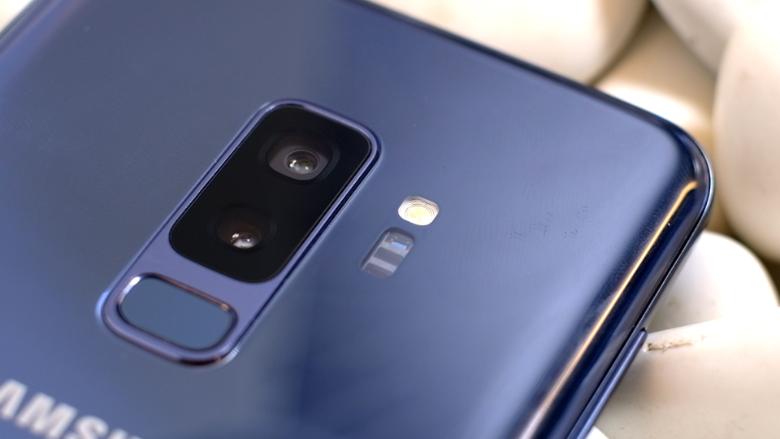 A fun slow-motion tool lets users take videos that are 32 times slower than traditional video. This can give you quirky, shareable shots that the phone automatically matches with music. For example, when someone throws confetti in slow motion, the phone pairs the video with upbeat music. (The music can be changed if Samsung misses the mark).
AR emoji, translation tools
In a bid to take on one of the buzziest new iOS features, Animoji, Samsung's new AR emoji mirror your facial expressions. But the difference is that Samsung's version turns you into a cartoon based on a selfie, similar to the concept behind Snapchat's popular Bitmoji app.
You can customize features like hair and clothing, and add accessories like glasses. They'll appear in 18 pre-set GIFs attached to your keyboard. Users can turn themselves into characters like a bunny or cat, too.
While the personalized AR emoji feature does a solid job of mimicking, the bunny or cat characters were less accurate and expressive during our tests.
The S9 also has a useful live language translation feature that lets scan objects like a sign or a menu. While the tool is virtually the same as an existing feature on Google Translate's app, adding it to Samsung's camera could lead to wider consumer use.
You can hold the camera up to an object and get a fast translation. But the coolest part about it is that it's not giving you subtitles. It overlays the object and virtually deletes the original text, replacing it with your native language via Google Translate. It's available in 54 languages.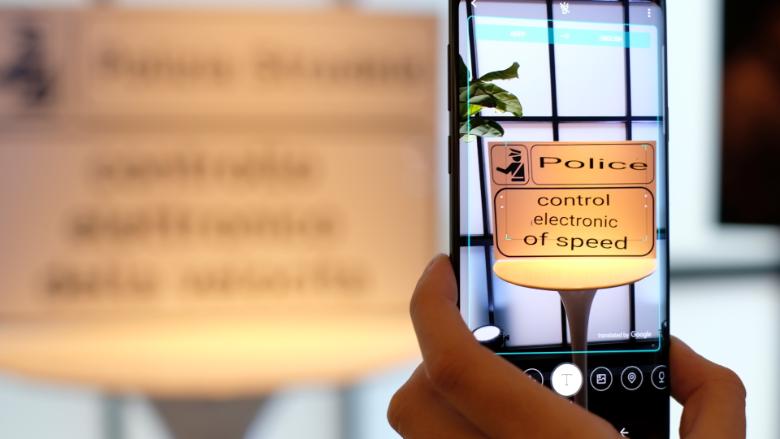 Facial recognition
Although Samsung has offered facial recognition on its Galaxy devices for a while, it's ramping up its efforts even more to compete with the iPhone X's new Face ID feature.
Its new "intelligent scan" tool blends its facial recognition and iris scanner. Depending on the lighting, the tool determines whether to unlock the phone with its iris scanner or facial recognition. The iris scanner, which allows you to open the phone with your eyes, has had challenges working in direct sunlight.
The takeaway
It will be easy for the Samsung Galaxy S9 to stand out at the mobile conference in Spain this week because other major smartphone brands such as Huawei and LG are not expected to launch new flagship phones, according to Thomas Husson, vice president at research firm Forrester.
"Samsung has a great marketing window of opportunity to claim innovation leadership on the high-end smartphone segment," he said.
Related: Samsung is flying high. Here's what could bring it down to earth
Samsung (SSNLF) has surpassed a number of challenges in the past year and a half, including faulty batteries in its Galaxy Note 7 phones and Lee Jae-yong, the company's de facto leader, being found guilty of bribery and other corruption charges. Nevertheless, the company has reported record earnings of $50 billion in 2017. It's also the world's largest smartphone manufacturer and chipmaker.
"The Note 7 debacle seems to be firmly behind it," said David McQueen, research director of consumer devices and strategic technology at ABI Research. "This doesn't seem to have damaged the brand."