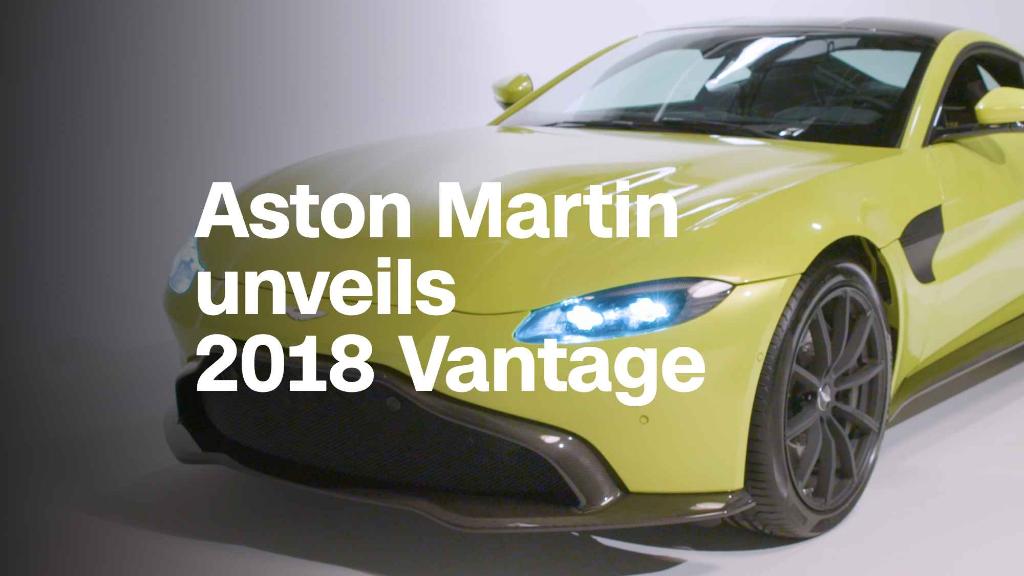 A new Aston Martin may be out of reach. But how about a share in the company?
The British ultra-luxury brand said Monday that it is considering an initial public offering after turning its first profit since 2010.
"As part of our ongoing development strategy, we continue to consider a range of strategic options for the future of the group, including the potential for an IPO," said Mark Wilson, the company's chief financial officer.
The automaker, which is best known as the preferred car of James Bond, made £87 million ($121 million) in 2017. Sales hit a record £876 million ($1.2 billion), a 48% improvement over the previous year.
CEO Andy Palmer said the results mark the completion of the company's financial turnaround.
"It certainly has a positive story to tell investors," said Ian Fletcher, principal automotive analyst at IHS Markit. "It is also keen to note the strength of its brand value in these results as well."
Fletcher said that Aston Martin might have been encouraged by the success of Ferrari (RACE), which has seen its share price double following a listing on the New York Stock Exchange in 2015.
Related: Driving the best Aston Martin ever
Aston Martin, which is one of the world's last private automakers, is all about luxury and exclusivity.
It sold 5,117 cars last year, up from 3,229 in 2016. It also ventured into luxury side projects, including exclusive submarines and real estate.
Last year, it signed Tom Brady as the new face for its campaigns. The NFL star helped design a brand new car, the Aston Martin Vanquish S Volante Tom Brady Signature Edition.