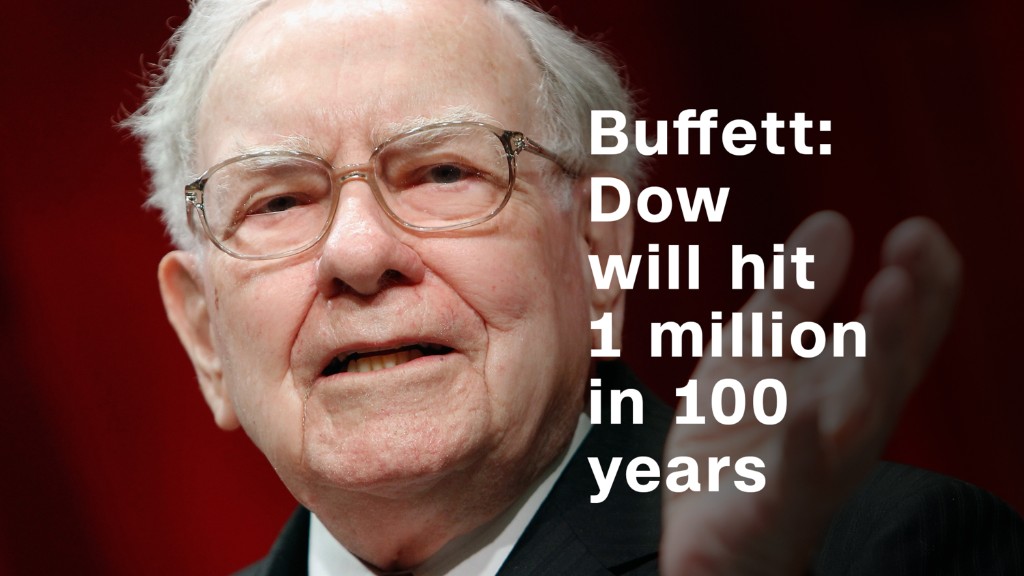 Warren Buffett's Berkshire Hathaway has $116 billion in cash, and the Oracle of Omaha told shareholders in his latest annual letter that he is itching to make "one or more huge acquisitions."
So what could Berkshire buy? How about an airline?
Buffett said in an interview with CNBC Monday morning that he "wouldn't rule out owning an entire airline."
Berkshire Hathaway already owns stakes in four large airlines -- American (AAL), Delta (DAL), Southwest (LUV) and United (UAL). All four stocks rose about 2% Monday morning.
Buffett expressed frustration in the shareholder letter about how difficult it is to find something to buy at a "sensible" price, because the markets have surged in the past year.
But it's clear that he wants to put some of his cash to work. And Berkshire (BRKA) could easily afford any of these four airlines -- United is the cheapest, currently worth about $20 billion. Delta is the most expensive, with a market value of nearly $40 billion.
Berkshire-backed Kraft Heinz (KHC) also made a more-than-$140-billion offer for consumer products giant Unilever (UL) last year, but Unilever turned the bid down.
The last big deal Berkshire made was the $37 billion purchase of aircraft components manufacturer Precision Castparts in 2015.
Berkshire is occasionally rumored to be considering other large food and consumer products giants, such as cereal makers General Mills (GIS) or Kellogg (K) or Oreo owner Mondelez (MDLZ).
The possibility of Buffett taking Coca-Cola (KO) private has even popped up from time to time. Berkshire owns 400 million shares of Coke, making it the soda company's largest investor.
But Buffett seems content to bide his time before doing another large purchase. He told shareholders in the annual letter that he is wary of using debt to pay for any deals.
And he added that he was not going to overpay for acquisitions even as many companies are currently on a feeding frenzy.
"The less the prudence with which others conduct their affairs, the greater the prudence with which we must conduct our own," Buffett wrote.