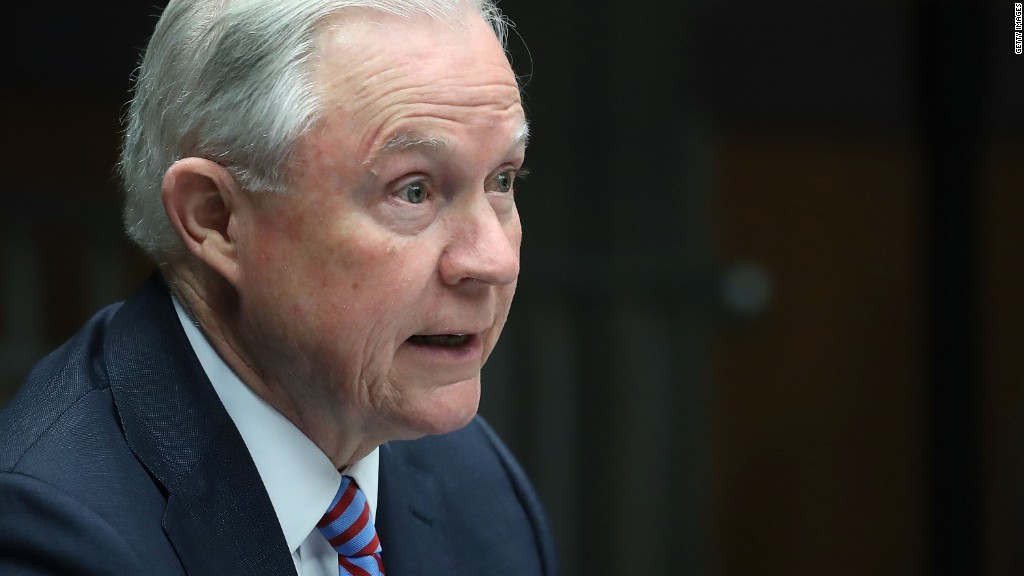 Canadian marijuana producer Cronos Group started trading on the Nasdaq on Tuesday, marking a big step for the cannabis industry.
Cronos is the first pot producer and seller to trade on Wall Street, though other companies with indirect relations to cannabis are trading.
"We're the only pure play marijuana company" to be traded on a U.S. exchange, Cronos CEO Mike Gorenstein told CNN.
Analysts called the development a milestone for both Toronto-based Cronos and the entire cannabis industry.
"We imagine the SEC would have gone through a very thorough review/vetting process before allowing a cannabis company to list on a major U.S. exchange," Vahan Ajamian, an analyst for Beacon Securities, wrote in a note to investors.
Cronos is only involved with countries that do not have a federal ban on marijuana, like Israel, Australia, Germany and Canada, and that probably helped them get approved for the Nasdaq, he said.
Gorenstein said that Cronos exports marijuana to Germany, and is building facilities to grow cannabis in Australia and Israel.
Cronos shares dropped more than 2% on their first day. "Like with any new asset class there's certainly a lot of volatility," said Gorenstein, noting that the stock jumped 10% on the Toronto exchange on Monday, and then dipped 2% on Tuesday.
Related: Canada could make billions from legal pot
Ajamian said the Nasdaq launch is a big deal for Wall Street because "it alerts the U.S. investors that there's a federally legal sector [for marijuana] they can invest in."
Some investors already have. Constellation Brands of New York, an alcohol beverage company with 76 brands including Corona, paid $190 million last year for a 10% stake in Canopy Growth Corp., a Canadian cannabis producer.
Canada is expected to legalize the retail sale of recreational marijuana in August. Gorenstein said his company will produce recreational marijuana when that happens.
Cronos isn't the only pot-related company to trade on the Nasdaq. The British GW Pharmaceutical (GWPH) has a cannabidiol treatment for epilepsy, and there are several other pot-related stocks, like Innovative Industrial Properties (IIPR), a real estate developer and lessor to pot farmers.
Recreational marijuana is legal in 9 U.S. states and also Washington, D.C., and medical marijuana is legal in 30 states. It's prohibited by the federal government.