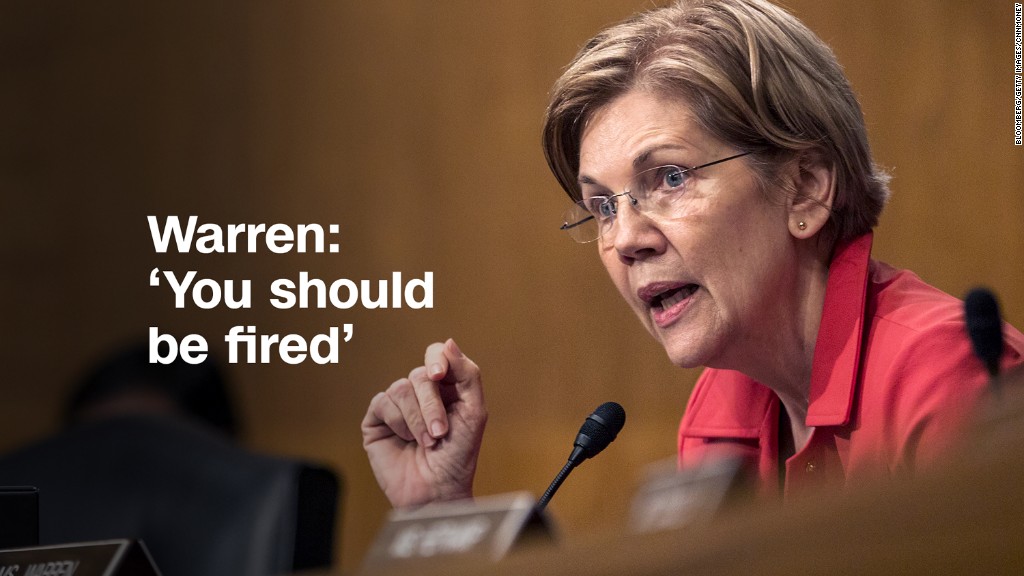 Wells Fargo discriminated against black and Latino homebuyers in Sacramento, California, by pushing them into more expensive mortgages than white borrowers, according to a federal lawsuit that cites former employees.
The city of Sacramento accused Wells Fargo (WFC) of a "long-standing pattern and practice" of illegal lending in minority and low-income communities that reduced home values, limited property tax revenue and drove up foreclosures.
"Wells Fargo's discriminatory lending practices place vulnerable, underserved borrowers in loans they cannot afford," said the lawsuit, which was filed Friday.
The city said that four anonymous former mortgage employees at Wells Fargo confirm that the bank "intentionally steered minority borrowers into higher cost loans because of their race or ethnicity."
Black Wells Fargo borrowers in Sacramento with credit scores above 660 are 2.8 times more likely to receive a high-cost or high-risk loan than comparable white borrowers, the lawsuit said. Latino borrowers were 1.8 times more likely, the suit said.
The lawsuit comes just weeks after the Federal Reserve rocked Wells Fargo with an unprecedented punishment for "widespread consumer abuses," including the infamous fake account scandal. The tough sanctions prevent Wells Fargo from growing until the Fed believes the bank has cleaned up its act.
Related: Wells Fargo's 17-month nightmare
The latest black eye for Wells Fargo hits close to home. Sacramento is the capital of California, Wells Fargo's home state for the past 166 years. Now the city is seeking undisclosed monetary damages to recover "significant" injuries it claims Wells Fargo inflicted.
Wells Fargo said in a statement that Sacramento's allegations "do not reflect how we operate in the communities we serve" and that the bank plans to "vigorously defend" its lending record.
"We deeply value our relationship with Sacramento," the bank said, "and are working diligently and consistently with customers, credit counselors, non-profit organizations and government agencies to expand homeownership across the credit spectrum."
Sacramento is not the first city to point the finger at Wells Fargo.
Last year, Philadelphia filed a similar lawsuit, citing former employees who alleged the bank encouraged workers to push the use of higher-cost loans to minorities. Baltimore and Miami have also accused Wells Fargo of discriminatory mortgage lending.
Sacramento argued that Wells Fargo has a long history of steering minority borrowers into mortgages that had higher costs and were riskier than more favorable loans provided to similarly situated white borrowers.
Related: Trump may weaken rules that force banks to lend to the poor
The lawsuit cited confidential witnesses who previously made or underwrote mortgages in Sacramento for Wells Fargo.
The former Wells Fargo employees said they were instructed to offer "lender credits" to borrowers in minority neighborhoods. These credits increase the cost of a loan in exchange for the bank paying closing costs, making the overall cost of the mortgage more expensive.
One of the former Wells Fargo workers said in the lawsuit that he was not required to explain to borrowers that their higher interest rate would last beyond the point that the closing costs were repaid.
Wells Fargo loan officers were likely to charge a higher rate to borrowers with Mexican names, another former bank employee said in the lawsuit.
The lawsuit also claimed that Wells Fargo took advantage of the language barrier with Spanish-speaking borrowers. It quoted a former employee who said that while Wells Fargo advertised for mortgages in Spanish, it did not produce translated paperwork to sign — even when the transaction was handled in Spanish.
"Wells Fargo deliberately created an incentive program that induced minority borrowers to take higher cost loans under terms that they did not understand," the lawsuit said.
The city also accused Wells Fargo of "refusing to extend credit to minority borrowers" who wanted to refinance their more expensive mortgages.
Sacramento argued that Wells Fargo's misconduct "directly caused an excessive and disproportionately high number of foreclosures."