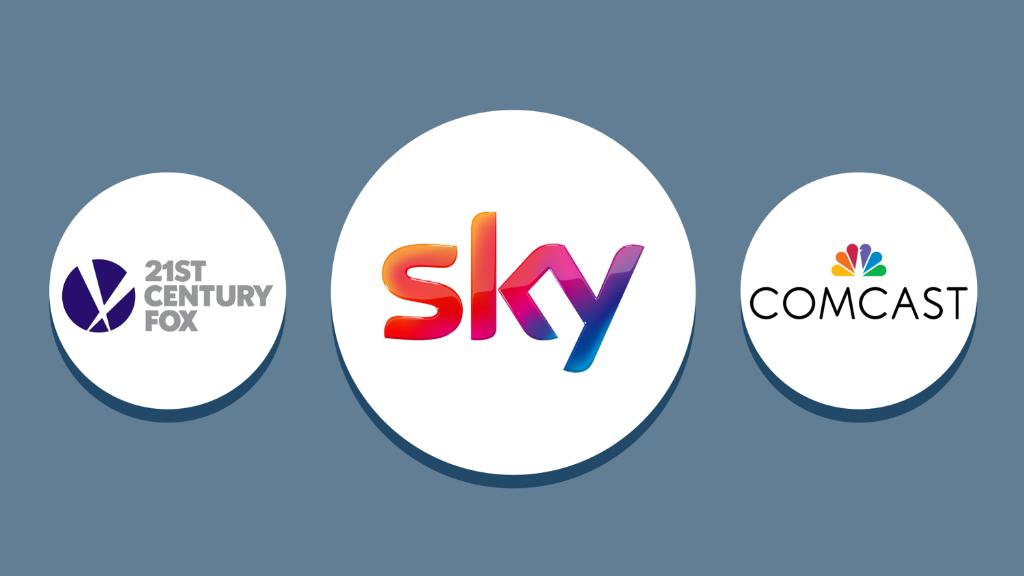 Comcast just crashed Rupert Murdoch's efforts to take control of European broadcaster Sky.
The US cable and entertainment company has bid £12.50 per share for Sky, an offer that tops the £10.75 per share offered by Murdoch's 21st Century Fox (FOX) and makes the UK-based broadcaster a prize coveted by both Comcast (CMCSA) and its American rival Disney (DIS).
"Comcast intends to use Sky as a platform for growth in Europe," said Comcast CEO Brian Roberts. "We already have a strong presence in London through our NBCUniversal international operations, and we intend to maintain Sky's UK headquarters."
Disney also hopes to use Sky (SKYAY), which has 23 million customers and major businesses in the UK, Germany and Italy, as a springboard into Europe. Last year, it bid $52.4 billion to swallow most of Fox, including Sky.
The bid from Comcast throws that into doubt, and it's not clear how Disney and Fox will respond. Comcast is a daunting rival for Fox, with far greater financial firepower. Its bid values Sky at £22 billion ($31 billion), roughly £3 billion ($4.2 billion) more than Murdoch's offer.
Disney, Fox and Sky did not immediately return requests for comment on Tuesday.
Sky shares soared more than 21% on news of the new bid. In recent weeks, the stock had been trading above the £10.75 offered by Fox after Sky negotiated a lower price for broadcast rights to Premier League football matches.
Premier League games are the kind of content that Comcast and Disney are hungry to purchase. Both companies, along with wireless operator Verizon (VZ), held discussions last year with Fox about a potential acquisition that would add valuable entertainment assets to their portfolios.
At a time when US consumers are cutting their cable subscriptions and spending more time online, Disney and Comcast are both seeking to broaden their geographical footprint. Comcast said Tuesday adding Sky to its business would increase international revenues to 25% from 9%.
Sky shares were trading above £13.30 in London on Tuesday, a sign that investors are expecting another bid to materialize.
"This is only the start of a competitive process," wrote analysts at Jefferies, who suggested that Disney could respond by tabling a direct offer to Sky shareholders.
Murdoch has been trying for years to take control of Sky.
Last month, a UK regulator advised that the government should block the Fox bid to buy the remaining 61% of Sky because it would give one family -- the Murdochs -- too much control over media in the UK.
Related: Fox steps up efforts to placate UK regulators
Fox has since proposed several measures to try to assuage the regulator's fears over the Murdochs' potential influence.
Rupert Murdoch and one of his sons, Lachlan Murdoch, are Fox's two co-chairmen. The other son, James Murdoch, is CEO. The family also controls News Corp., which owns three of Britain's biggest newspapers: The Sun, The Times and The Sunday Times.
-- CNN's Ivana Kottasová contributed reporting.
-- Correction: An earlier version of this story misstated the Sky valuation implied by Comcast's offer.