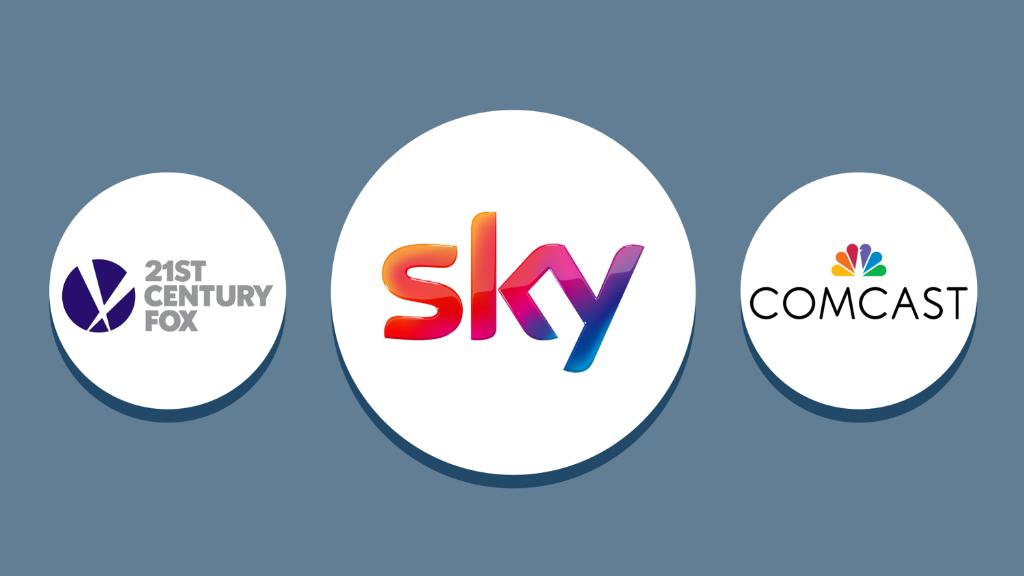 Comcast and Disney are vying to purchase European broadcaster Sky. Analysts say a bidding war could break out.
Why all the excitement over Sky?
It comes down to this: Sky is a solid European business, and it boasts a huge library of exclusive, premium television content. Big American media companies are also trying to get bigger to help fend off challenges from tech upstarts such as Amazon (AMZN) and Netflix (NFLX).
Disney (DIS) had planned to acquire Sky as part of its deal to buy most of 21st Century Fox (FOX). But on Tuesday, rival US media company Comcast (CMCSA) made a dramatic, unsolicited bid for Sky that could land the prized asset in its shopping cart.
Sky is a leader in pay-TV services in the UK, and other key regional markets including Germany and Italy. It sells broadband and mobile phone services, and it operates an influential news division. For an American company looking to expand in Europe, it's considered a smart bet.
"Any major global player, particularly Comcast, would like an opportunity to get into [the] European markets. And Sky is an obvious point of entry," said Steven Barnett, a professor of communications at the University of Westminster.
Related: Why there's so much anxiety in the media business right now
Ian Whittaker, an analyst at Liberum, noted that Comcast has a presence in many key European markets through its NBC Universal film and TV operation. But Sky would give it "a very powerful distribution pan-European network," he said.
Disney also sees the benefits of owning Sky, with CEO Bob Iger describing it last year as "a real crown jewel."
"Sky is just an amazing platform," Iger said in an interview on Bloomberg TV. "We're extremely impressed with their user interface, their ability to attract and retain customers, the value proposition to their consumers."
Related: Comcast challenges Rupert Murdoch with rival bid for Sky
When it comes to content, Sky's soccer offerings are especially attractive.
The broadcaster recently signed a four-year contract giving it rights to air Premier League soccer matches. The games are considered some of the most valuable television content in Britain, and Sky paid less for them than many analysts had expected.
Sky also produces its own TV shows, and owns the European rights to a range of premium American shows including "Game of Thrones."
Related: Fox News is launching a streaming service for 'superfans'
The prospect of missing out on a good deal is likely also driving the bidding.
"I think Comcast is thinking ... 'We're going to miss our opportunity here', " said Alex DeGroote, a media and internet analyst at Cenkos Securities.