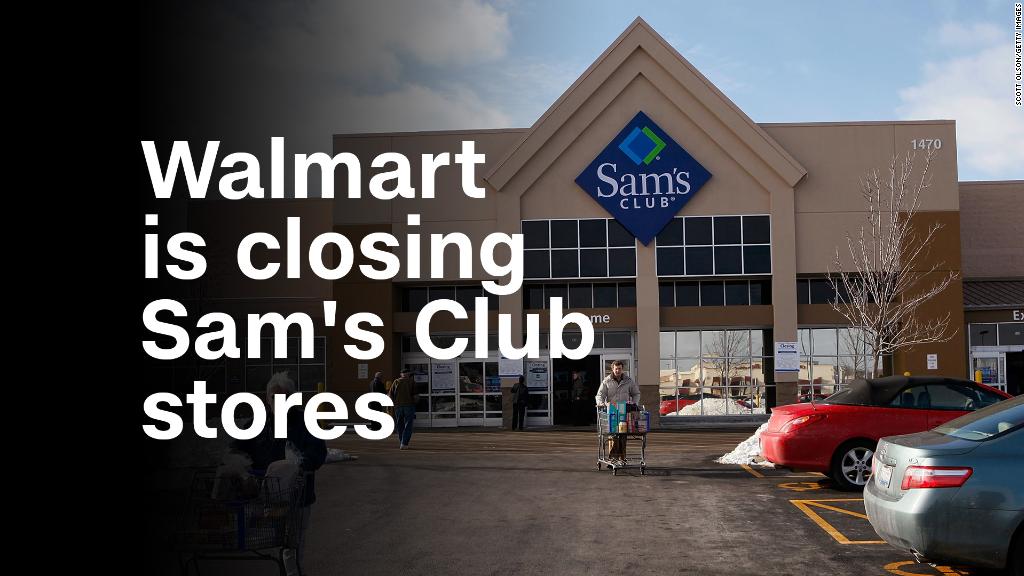 Sam's Club is jumping into the grocery delivery race.
Walmart's warehouse chain announced a partnership with Instacart to offer same-day delivery on groceries and household essentials in three markets: Austin, Dallas-Fort Worth, and St. Louis. Sam's Club said same-day delivery in more areas is coming soon.
Instacart is an online service that contracts with delivery people who select items from store partners and then bring them to customers' doors. Target (TGT), Costco (COST), Albertsons, Aldi, Kroger (KR) and Whole Foods have agreements with Instacart.
Related: What happens to Instacart in the Amazon-Whole Foods deal?
Sam's Club members will get discount prices and same-day shipping. Instacart shoppers will now have access to Sam's Club without a membership.
Walmart (WMT) said last month that it was closing around 10% of stores and cutting about 10,000 jobs. The company didn't say whether it will start using Instacart for Walmart-branded stores, but it has been testing new ways to order and deliver groceries, which made up more than half of sales last year.
It has a partnership with Google Home voice speaker and Uber delivery. Walmart said in September that it would test a service called Deliv that can safely bring groceries straight into your fridge even if you're not home. And it scooped up same-day delivery tech service Parcel.
Earlier this month, Amazon (AMZN) announced Prime members in four cities can get free two-hour delivery on Whole Foods. Amazon plans to expand that service across the United States by the end of the year.