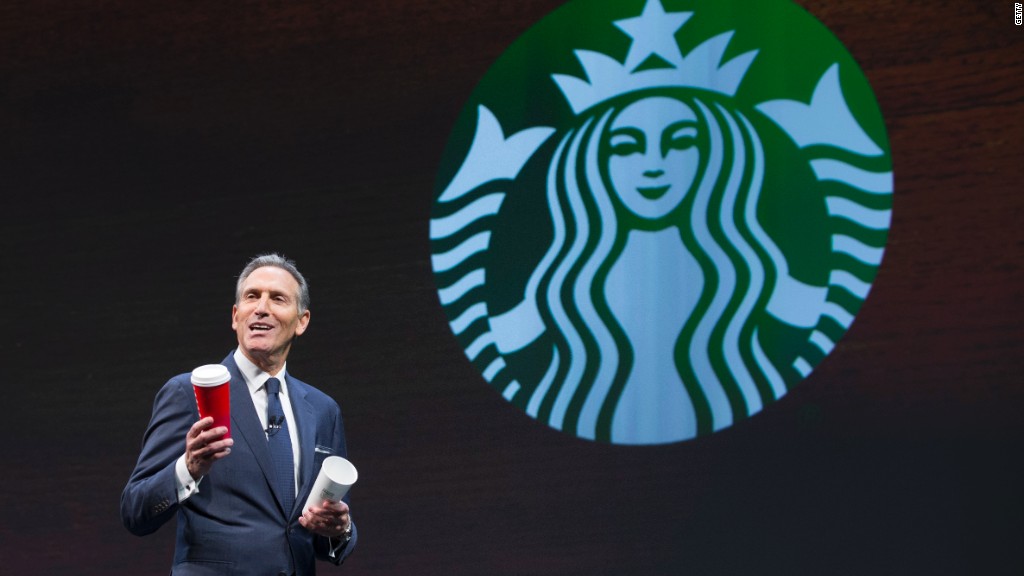 Starbucks opened the first of its fancy new Reserve stores Tuesday, as it continues battle competition from upscale coffee brands like Blue Bottle and Intelligentsia.
The company said the store, which debuted inside its Seattle headquarters, is the first of 1,000 planned Reserve stores.
Starbucks (SBUX) described the store concept as "an open, marketplace style" with a Princi bakery counter, a full liquor bar and a Reserve coffee bar, with tables, lounge areas and two fireplaces.
"Our Reserve store takes the best of coffee craft as well as artisan baking and layers in a marketplace-style customer experience creating a space that has both energy and moments of intimacy," said Liz Muller, senior vice president of Creative, Global Design & Innovation at Starbucks, in a statement.
The company said the new products at the Seattle Reserve store include the Nitro Draft Latte, Spiced Ginger Cold Brew and an espresso drink called Bianco Mocha.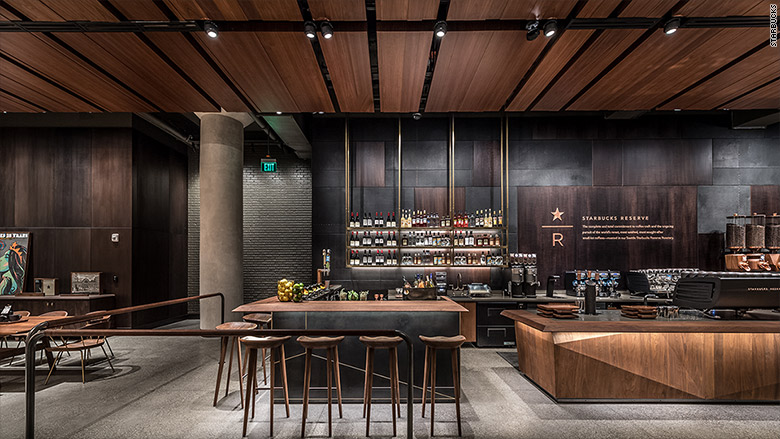 Starbucks said that its Reserve rollout, which has been in the works since 2016, will also include 20 to 30 new Roasteries, with locations planned for Milan and New York this year, and in Tokyo and Chicago next year. The company said that some of the new Reserve stores will be converted from existing Starbucks stores.
The company said it already has dozens of Reserve bars open in existing Starbucks locations. The Reserve bars are different from the Reserve stores. The company said it also plans to open stand-alone Princi stores in Seattle, Chicago and New York.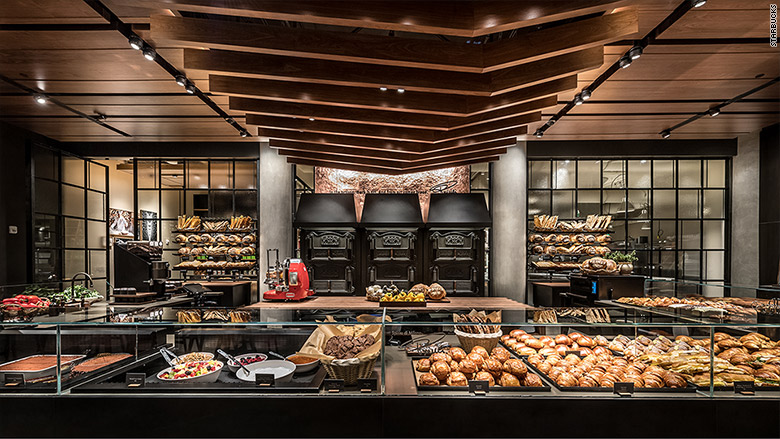 Starbucks has more than 28,000 stores worldwide, according to its latest earnings report in January. But the company's growth of new stores fell below analysts' expectations.
Howard Schultz stepped down as Chief Executive Officer last year but stayed with the company to focus on the Reserve brand. Kevin Johnson is the current CEO.