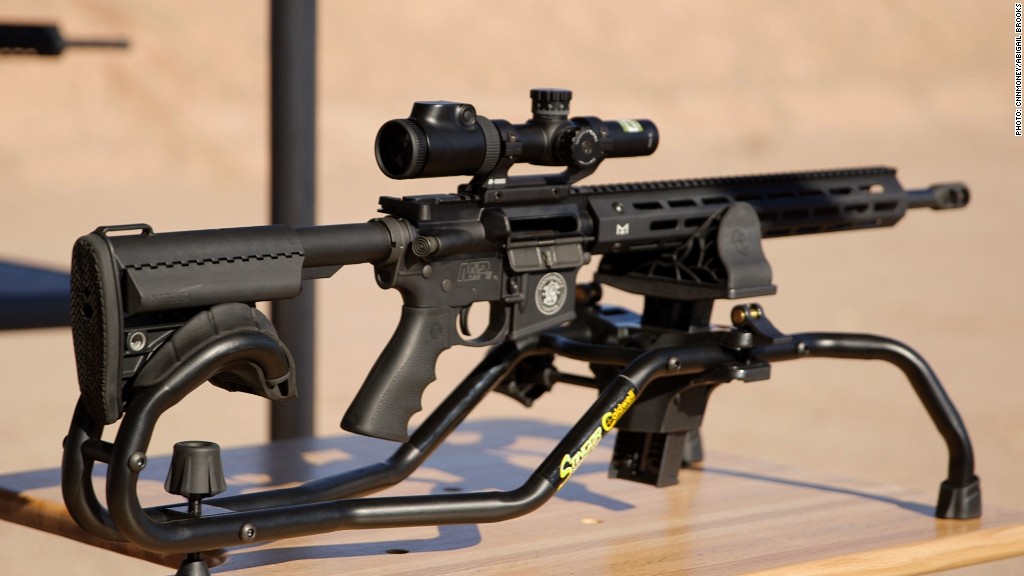 Warren Buffett thinks it would be "ridiculous" to boycott gun owners.
"I think what the kids are doing there is very admirable, but I don't think that Berkshire should say, 'We're not going to do business with people that hold guns,'" Buffett said in an interview on CNBC Monday. Buffett released his annual letter to investors on Saturday.
Buffett's Berkshire Hathaway (BRKA) doesn't own any gunmakers, but he wouldn't stop Berkshire's money managers from buying gun stocks. "I don't believe in imposing my views on 370,000 employees and a million shareholders. I'm not their nanny on that."
Buffett was asked about BlackRock CEO Larry Fink's message to corporate leaders to make positive contributions to society. He said that corporations should be wary of taking controversial political positions.
"I think you should be pretty careful before a company takes a big political opinion," he said.
Investment funds and Corporate America have faced intense pressure to cut ties with manufacturers and pro-gun groups since the Florida school shooting on February 14.
BlackRock, Blackstone, State Street and Bank of America have all said they are examining their relationship with gunmakers. More than a dozen companies have ended partnerships with the NRA, including Delta, United Airlines, Hertz and MetLife.