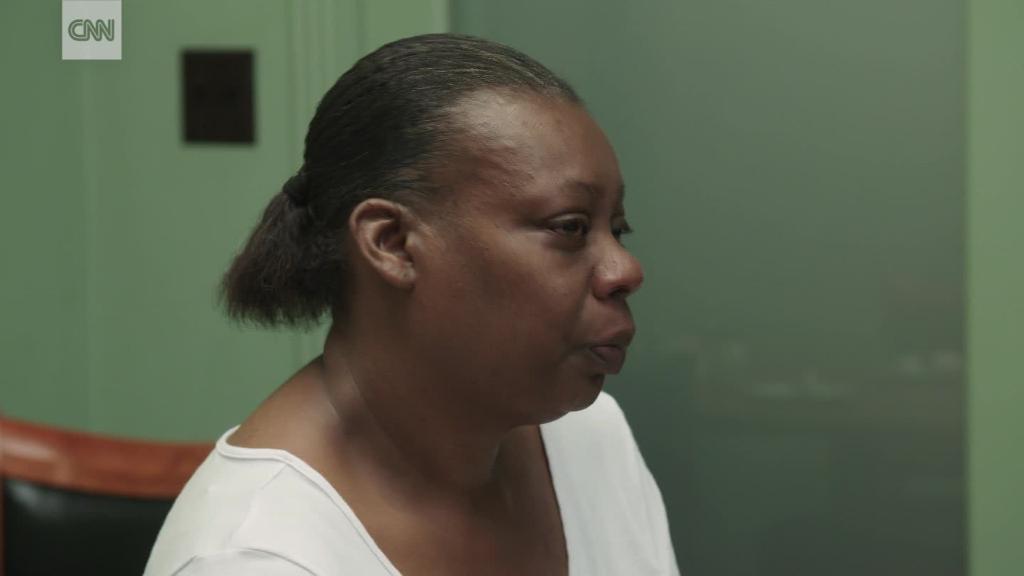 When Arkansas lawmakers debated whether to renew the state's Medicaid expansion in 2016, many Republican lawmakers were swayed only if some of the 300,000 adults who gained coverage would have to start paying premiums.
This "skin-in-the-game" provision — endorsed by conservatives in Washington and in many statehouses — is designed to make Medicaid recipients value their government health insurance more and lead healthier lives.
It's "to encourage more personal responsibility," Arkansas Governor Asa Hutchinson told reporters in 2016. "We want to incentivize better, healthy living."
Yet few enrollees are paying the $13 monthly premiums, which apply only to Medicaid recipients whose earnings surpass the poverty level. In 2017, just 20% of the 63,000 Arkansas enrollees paid. For now, Medicaid enrollees in Arkansas don't lose coverage for lack of payment.
Arkansas is not the only state where Medicaid recipients who gained coverage under the Affordable Care Act disregard the new premiums. Tens of thousands of Medicaid enrollees in four other states that added premiums during the past four years— Indiana, Michigan, Iowa and Montana — have also opted not to pay, according to state records.
Related: Millions of Medicaid recipients already work
Under the ACA, states received millions of federal dollars to cover everyone with incomes under 138% of the federal poverty level (about $16,700 for an individual today). Previously, Medicaid mainly covered only low-income children, disabled adults and parents.
Premiums, which are routine obligations in private health insurance and Medicare, were not a part of Medicaid until that expansion in 2014. But in these five states, conservative lawmakers were hesitant to expand the federal-state program unless they secured fees from nondisabled adults.
Kentucky has received approval to add premiums in 2018.
"We believe the premiums are important to prepare these beneficiaries for what would be required of them if they move up the economic ladder and get coverage through an employer or the federal marketplace," said Arkansas Medicaid spokeswoman Amy Webb. "It's a small amount, especially considering the benefit they are receiving. Under an employer or at the marketplace, they would lose their coverage for failure to pay."
Advocates for Medicaid say it is not surprising that significant numbers of Medicaid enrollees fall behind on their payments.
"Families have to make tough choices every day about whether they buy food, pay the electric bill, their rent, or pay premiums," said Rich Huddleston, executive director of Arkansas Advocates for Children and Families. He notes that even the state's $13 monthly premium is burdensome.
Related: Hospitals are offering bank loans, but patients needs to think twice
Still, the experience in the five states shows converting conservatives' "skin-in-the-game" mantra into practice has many administrative challenges.
Michigan requires Medicaid enrollees with incomes above the poverty level to pay 2% of their income in monthly premiums, though the amount could be decreased if they engage in so-called healthy behaviors, such as getting a flu shot or trying to quit smoking.
A survey of enrollees last year in Michigan found nearly 88% said the amount they had to pay was "fair," and 72% said they agreed that they would "rather take some responsibility to pay something for their health care than not pay anything."
But from January through August last year, fewer than half of Michigan Medicaid recipients who owed a premium — about 77,000 of 175,000 — paid it.
And premiums were not the only new obligation that many these enrollees are failing to meet. The state's Medicaid expansion also required them to fill out a health risk assessment form with their doctor and promise to improve their health. In return, members could lower their premiums or gain a $50 gift card.
Of the 900,104 beneficiaries who have been enrolled in Medicaid for at least six months, 19% have completed this chore, according to state records.
For most enrollees this is voluntary. But enrollees with incomes above 100% of the poverty level could lose Medicaid coverage if they don't fill out the form to attest they will try to improve their health. Michigan, in particular, is getting tough: In February, it mailed letters to 13,550 beneficiaries informing them that they failed to meet this requirement and they will be moved off Medicaid. They will have to choose a private plan on the Obamacare insurance marketplace or will be automatically enrolled in one in June.
Dr. Renuka Tipirneni, a researcher with the University of Michigan Institute for Healthcare Policy & Innovation, said it's unclear if these enrollees will be worse off in the private plans since many will get subsidies to help cover their premium costs. But they may face a larger cost-sharing portion or have to change doctors.
Michigan officials last year also sent 68,000 Medicaid enrollees who owed premiums a notice that they would garnish any state income tax refunds or lottery winnings. That led about 7,000 recipients to pay. The state last year collected premium money from 19,400 through their tax refunds and another 59 from their lottery winnings, according to a state report.
Arkansas officials also plan to intercept state tax refunds to recoup unpaid premiums, but not until 2019.
Related: Growing number of suburban poor discover health care's desert
Other states have mixed records on collecting Medicaid premiums, according to state reports:
-- Indiana is the only state to lock enrollees out of Medicaid for six months for failure to pay — and about 10,000 recipients fell into that category in 2016. Kentucky recently received federal permission to add a similar lockout provision this year.
-- Iowa disenrolled more than 14,000 Medicaid enrollees from January 2016 to September 2017 for failure to pay a $10 monthly Medicaid premium, though they could re-enroll at any time. More than 40,000 Medicaid enrollees with incomes over 50% of the poverty level were subject to a premium in September 2017 and about three-quarters of them had not paid nor completed a health risk assessment form that would have waived the fee.
-- Montana's Medicaid program dropped 2,884 adults with incomes over the poverty level in 2017 for failing to pay a premium. The state charges 2% of the enrollee's monthly income. Montana allows those dropped to re-enroll at any time without paying.
Kaiser Health News is a nonprofit news service covering health issues. It is an editorially independent program of the Kaiser Family Foundation that is not affiliated with Kaiser Permanente.