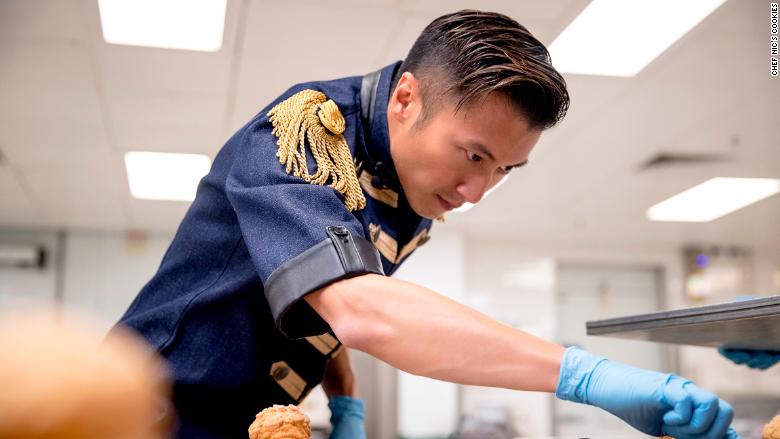 One of the biggest names in Asian showbiz has accepted perhaps his most challenging role to date.
Nicholas Tse, who made his name starring in action films and singing Chinese pop songs, has become a chef.
"I started cooking seven years ago after I saw a TV show about pastries," Tse told CNNMoney. "It said making a soufflé or a profiterole was the most challenging kitchen task to master. It immediately inspired me to try making them."
Related: Kelis ditches milkshakes in her cookbook
That initial experiment led the Hong Kong actor and singer-songwriter to teach himself to cook. And his efforts took him into business.
In 2015, he opened his own bakery, Chef Nic's Cookies. Located in downtown Hong Kong, its eponymous baked treats come in four flavors that Tse says symbolize the "different aspects" of life in Chinese philosophy: sweet, sour, bitter and spicy. A box of 16 sells for $23.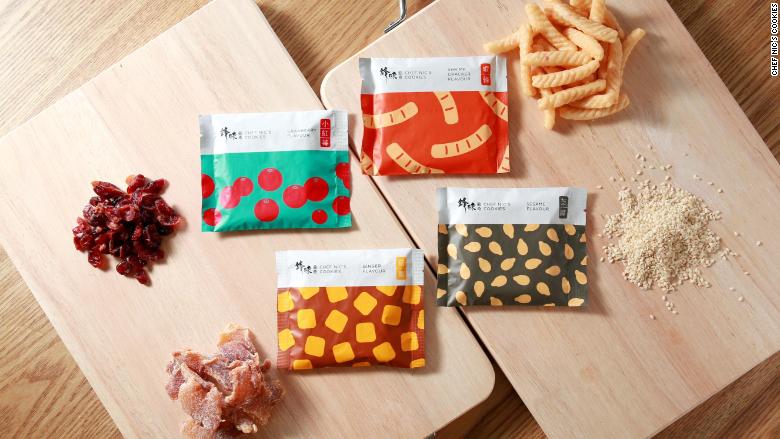 Becoming a TV chef
Besides being a co-owner and director of the bakery, Tse has found other ways to combine his fame with his passion for pastry.
In 2014, he launched a TV show called "Chef Nic" that documents his culinary travels with famous friends such as actors Jackie Chan and Fan Bingbing. Now in its fourth season, the show is hugely popular in mainland China and has led to other projects.
Last year, Tse starred in "Chef Nic's World Food Map," in which he reviews restaurants around the world. In March, he stars in "Celebrity Chef: East vs West," which sees Tse and Canadian chef David Rocco compete to recreate the most authentic versions of local dishes across Asia.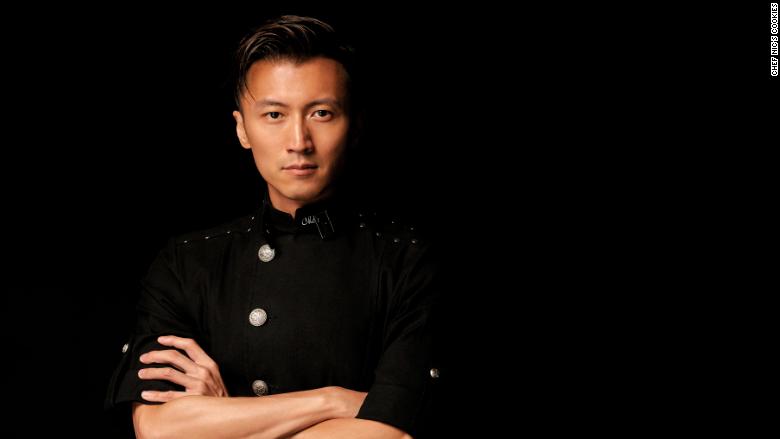 He's also brought his enthusiasm for food to the big screen, starring in last year's "Cook Up a Storm," a movie about two chefs who face off in a TV cooking show.
Tse's growing reputation as a celebrity foodie helps bring attention to his bakery business. As well as the permanent store, Chef Nic's Cookies has expanded with a series of pop-ups around Hong Kong. In February, the cookies became available at Hong Kong International Airport.
Related: Sofia Vergara, best-paid actress on TV, is also a business maven
A big moment of recognition came late last year, when Tse was invited to join six chefs from Michelin-starred restaurants to prepare a gala dinner at the Grand Hyatt hotel in Macau.
Dressed in a military-inspired outfit, Tse plated up his "rose blossom" dessert on stage in a flamboyant performance. He says he arrived four days prior to the event to preLpare.
Cooking with "six chefs with 14 Michelin stars between them, including Alain Ducasse, and serving up their dishes to 500 guests in a ballroom was quite an experience," Tse said.
Bringing the family closer
For the 37-year-old father of two, becoming a chef hasn't just been a career change, it has facilitated an important shift in his personal life.
Tse was born into a showbiz family. His father is legendary Hong Kong actor and director Patrick Tse Yin, while his mother, Deborah Lee, also worked as a TV actress.
He says he was previously "on bad terms" with his family, but cooking offered a way for him to talk to his parents and sister.
"Now every time I cook, they come to my house," he said. "We sit at the table, and that is just the best platform to open up: 'Hey, dad, you want to try this?'"