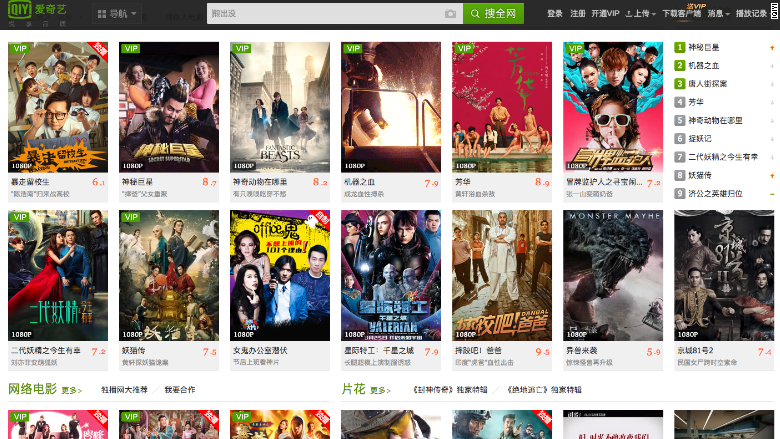 The Netflix of China is ready for Wall Street.
Video streaming site iQiyi is getting ready for an IPO on the Nasdaq under the stock ticker "IQ." The company filed paperwork late Tuesday to raise $1.5 billion in its offering, but the final amount could end up higher.
iQiyi said the figure was just an estimate for regulatory filing purposes. It didn't give details on the size of the stake it plans to list. Karen Chen, an analyst at investment bank Jefferies, told CNN her team puts iQiyi's valuation at just over $17 billion.
New York is the preferred destination for Chinese tech companies looking to go public, according to financial data firm Dealogic. Baidu, the internet firm that owns most of iQiyi, and Alibaba (BABA), China's biggest e-commerce company, both took their IPOs to the city.
One attraction is that US rules allow founders to keep control of their companies even after their stakes are diluted by selling shares on the public exchanges, Dealogic says.
But Wall Street hasn't worked out for some Chinese tech firms. Qihoo 360, a cybersecurity company, delisted from the New York Stock Exchange in 2016 and is moving its stock to Shanghai.
Related: China's big streaming shift: Paying instead of pirating
iQiyi is aiming to capitalize on the growing number of Chinese consumers willing to pay for high-end content. Despite the availability of pirated DVDs and illegally streamed TV shows and movies, iQiyi has managed to sign up more than 50 million subscribers to its service.
The company posted revenues of 17 billion yuan ($2.7 billion) in 2017, up 52% from a year earlier. But like many tech companies going public, iQiyi is not profitable. It lost nearly 4 billion yuan last year ($574 million).
One reason for that is the fierce competition to attract paying subscribers in China.
iQiyi's main rival is Tencent Video, and e-commerce company Alibaba is also a big player with its video streaming platform Youku.
They are all competing with each other to offer premium content -- the driving force for getting people to sign up for subscriptions.
iQiyi even teamed up with Netflix (NFLX) last April, striking a deal that gives its Chinese subscribers access to popular original series like "Black Mirror," "Stranger Things" and "Mindhunter."
Winning subscribers requires burning a lot of cash. Baidu owns 80.5% of iQiyi, but it does not have the deep pockets of rivals Tencent (TCEHY) and Alibaba, according to a research note from Global Equity Research.
Listing iQiyi separately will make it easier for the streaming company to raise funds directly from financial markets.
-- Daniel Shane contributed to this report.