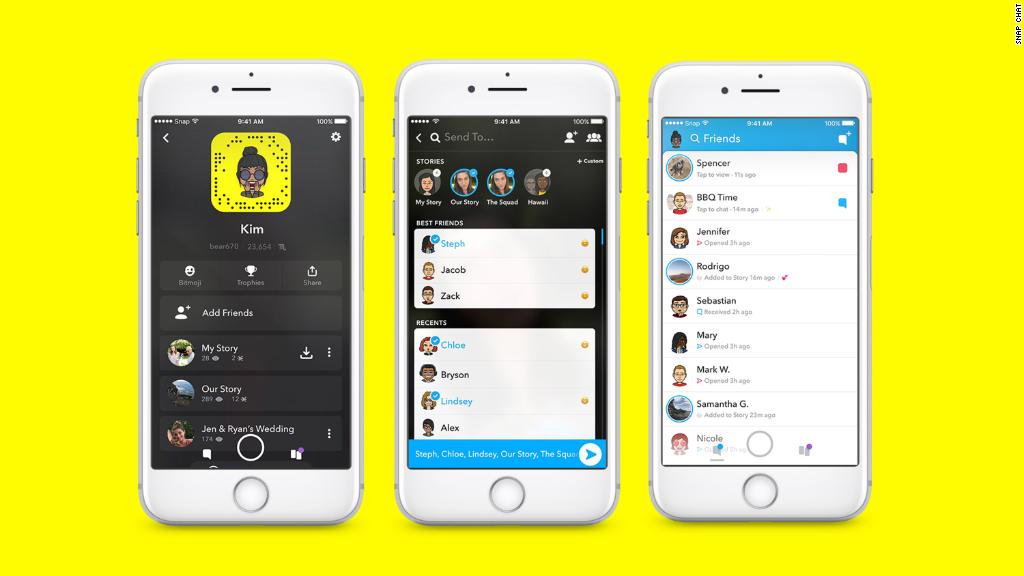 Ayman Hariri isn't your typical tech founder.
He's a Lebanese billionaire who happens to be the son of a former Prime Minister of Lebanon and the half-brother of the country's current Prime Minister.
And now he is behind one of the hottest social media apps of the moment: Vero.
Prior to Vero, Hariri helped run his family's now-shuttered construction business following the 2005 assassination of his father, Lebanese Prime Minister Rafic Hariri. The circumstances of the company's demise is causing closer scrutiny of Hariri's app, which has gone viral seemingly overnight.
Launched in 2015 as an alternative to Facebook and Instagram, Vero has gained significant steam in the past week. It became the most popular free app in the Apple App Store on Tuesday.
Unlike Facebook and Instagram, algorithms aren't behind which posts surface at top of your feed. Users view content in the order posted. There are also no ads.
Hariri, 39, told CNN he came up with the idea after he noticed Facebook friends "acting quite differently than how I knew them to be in the real world." Hariri also said he was a late Facebook adopter.
"In the real world, we don't have an audience," he said. "We treat different people in our lives differently based on our degrees of intimacy. The real, greatest social network that exists is the one that exists between people in the real world."
Vero seeks to replicate that.
Hariri inherited some of his late father's fortune; his net worth is pegged at $1.33 billion, according to Forbes.
To sign up, users add contacts who've also joined the app and assign them labels, such as "friend," "acquaintance," "close friend" or "follower." (Labels aren't revealed to contacts.)
Related: YouTube re-enables ads on Logan Paul's videos
Individuals can then share everything from music, links, movie and TV clips, book suggestions, locations, or pictures, with groups.
Hariri said the platform will eventually charge subscriptions, but the first 1 million users can access it for free. Although he hasn't disclosed how much Vero will cost, he believes in "democratizing services like this."
He said Vero is fast approaching the one million user threshold.
Despite its growing popularity, its Apple App Store rating is currently 2.1 out of 5 stars with users complaining about the app's bugs and lag time, among other grievances.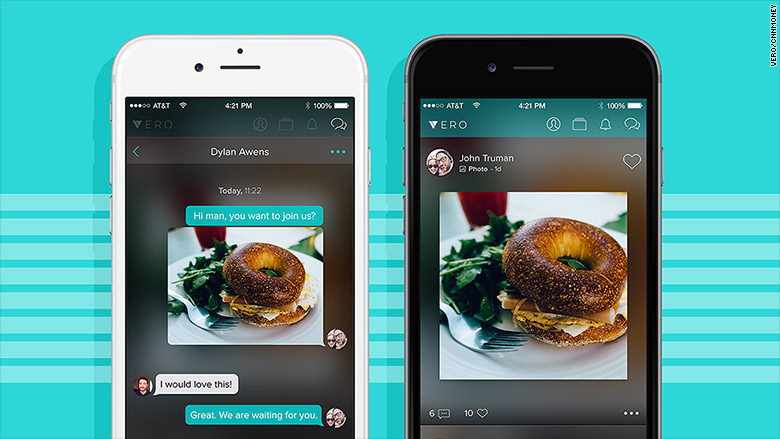 It's unclear why the app has gone viral now, but Hariri believes the traction stems from word-of-mouth across various communities, ranging from "cosplay" to photography and tattoo enthusiasts, who evangelized for the platform. Vero introduced the brand to those communities, but it did not pay those individuals to use or promote it.
For example, the company worked on a book with photographer Robert Whitman, who shot a collection of Prince photographs before the artist was famous. The book is sold exclusively on Vero. It also worked with actor and writer Asim Chaudhry to release the short film, Love Pool, exclusively on Vero.
Vero also recently ran an ad campaign on Instagram.
Hariri's family's Saudi Arabia-based construction company, Saudi Oger, closed in 2017. One year prior, employees rioted on at least two occasions over missed paychecks.
Related: Kylie Jenner takes a baby step back to Snapchat
"It's unfortunate what happened at the company," said Hariri, noting that he had already left his role at the company at the time of the riots. "It was a complicated situation of having people not receive salaries and not be happy. It is the furthest thing that we wanted or could have imagined."
Hariri said solving problems through technology is his passion. He majored in computer science at Georgetown University, and in 2001, he launched Epok, a identity management software startup, along with venture capitalist Scott Birnbaum, who is also a Vero cofounder.
Hariri is not the first founder who's taken on the social media giant. In recent years, apps Peach and Ello, which promised an ad-free platform, went viral before fizzling out.