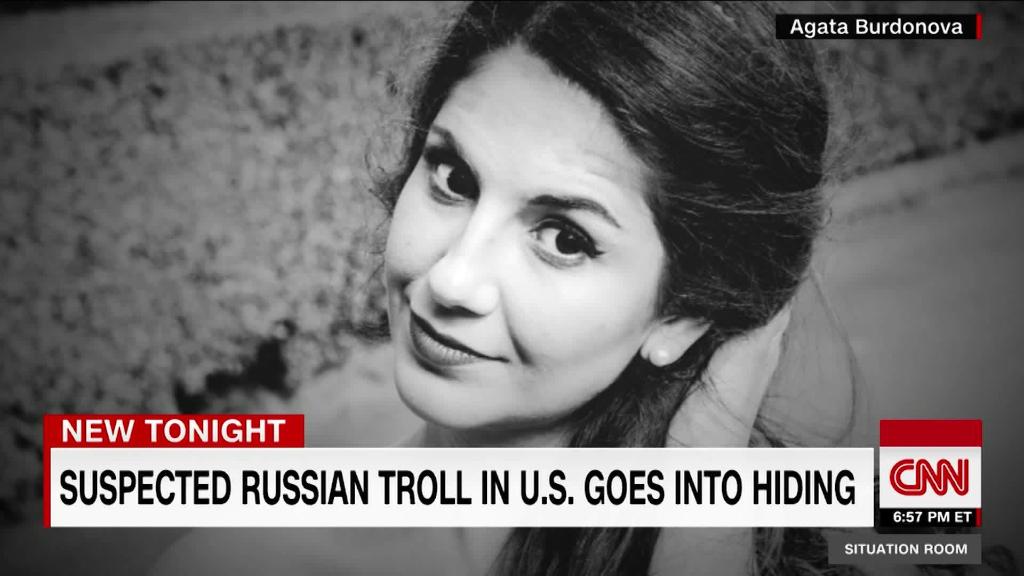 For years, Agata Burdonova had shared nearly every aspect of her life online. That lasted until this past weekend, when a Russian TV news channel outed her as a former employee of a Russian troll factory now living in a suburb of Seattle.
Now Burdonova, 31, appears to be in hiding, and trying to erase her past links to the troll factory.
RAIN-TV, an independent Russian news channel says it confirmed through former employees of the Internet Research Agency, that Burdonova worked at the Internet Research Agency in St. Petersburg, Russia— a subject of the U.S. investigation into Russian meddling in the 2016 presidential election.
It turns out the best source of all is Burdonova herself and her seeming willingness to post everything about her life online. Her LinkedIn account listed her as working from 2014 to 2015 at Mix Info, a company that the recent indictment from Special Counsel Robert Mueller's office alleges was one of several fronts that the Internet Research Agency used to obscure its conduct.
Burdonova's English language skills and employment at the Internet Research Agency coincide almost exactly with some of the operations spelled out in the Special Counsel's indictment.
Related: How the Russians did it
Though Burdonova is not accused of any crime, nor listed in the indictment, the description of her work mirrors the type of activities outlined by U.S. prosecutors.
According to the indictment, in April 2014, the Internet Research Agency set up an effort that it sometimes referred to internally as the"translator project."
The initiative "focused on the U.S. population and conducted operations on social media platforms such as YouTube, Facebook, Instagram, and Twitter."
It was the early stages of a scheme that would eventually run for years and cost millions, involving the creation of fake accounts and personas designed to look like they were run by real American activists pushing messages on divisive issues including race, religion, and politics.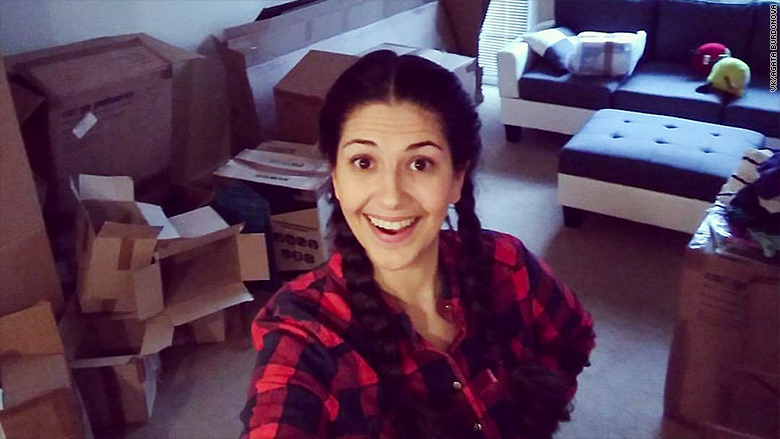 IRA documents obtained by Mueller's office say, according to the indictment, that one of the IRA's objectives was to conduct "information warfare against the United States of America."
According to her LinkedIn account, Burdonova began working as an "Informational Department Specialist" at Mix Info in July 2014, just a few months after the "translator project" came into being.
The description her LinkedIn account gave of her work there included "translating" between Russian and English, managing social media accounts, and copywriting on topics that included news, history, culture and economics.
Erasing her past
This week, as reporters swirled around her apartment building in a Seattle suburb, public parts of Burdonova's past were being erased. References to her employment at Mix-Info disappeared from her LinkedIn account. And a YouTube video detailing her new life in the United States was taken down.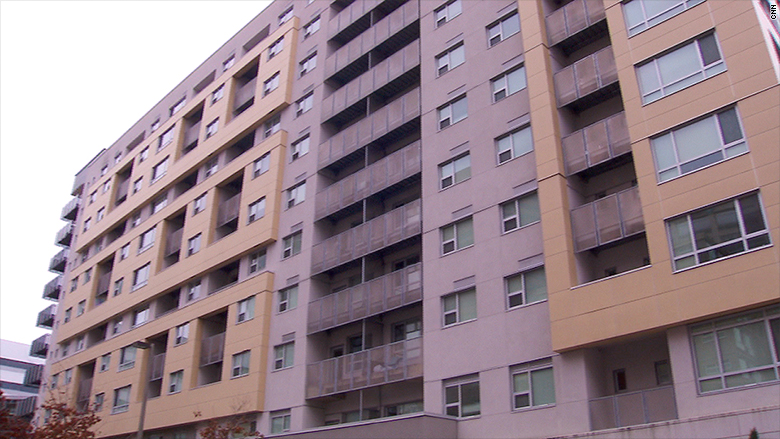 But her voluminous blog posts and social media presence had already made her life an open book. CNN translated some of her blog posts into English and found Burdonova left Saint Petersburg in the fall of 2015 to live with her boyfriend, Dmitry Fyodorov, in Belarus.
The couple got married, and in December 2017 moved to the U.S. after Fyodorov was offered a job with a gaming company in Redmond, Washington.
Burdonova and her husband apparently have no car. She walks everywhere, and up until her link to the Internet Research agency was revealed, she would occasionally post her walks on social media.
She appeared to be having fun, a Russian who made it to America, wearing a bright red coat, filming herself walking the streets near her apartment and posting to her 400 or so followers on the Russian social media site VK about the marvels of life in the United States.
She posted videos with a light tone, and seemed fascinated by the way traffic lights worked in the U.S.: "It doesn't change the light until you press the button."
One of the walks she posted earlier this year included her trip to a local Social Security Administration office, which may have led to her downfall. Burdonova walked to the building with her completed application in hand, holding it up to her cell phone camera so viewers in Russia could see how easy it was to apply for a Social Security card. "This is what it looks like," she says to the camera. "Just place of birth, where you live...you don't even need your passport." The document contained her exact address, phone number and other personal information. Burdonova held the document close enough to her cell phone camera for viewers to see all the details.
The video had been taken down by Tuesday, but the damage was done.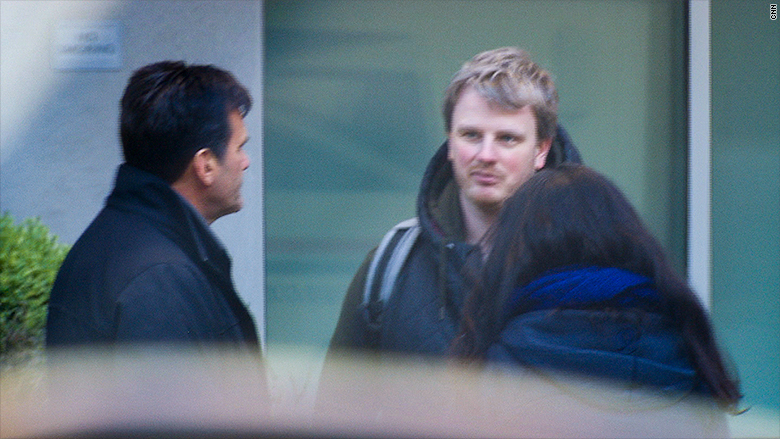 On his way home, Dmitry Fyodorov told CNN his wife has been harassed online, and reporters have been calling non-stop. He insists neither of them will talk. And he would not agree to an interview about his wife's employment at the troll factory.
A few weeks earlier, in a corner of her then-unfurnished apartment, using a windowsill to hold her cell phone camera, Agata Burdonova was telling her followers on YouTube about all the fun episodes she was planning. She would show them her apartment once it was decorated. She would take them on her travels through the United States. And she would point out the great things -- and the not-so-great things -- about life in the U.S. Her life would be an open book.
Now that she has been outed as a suspected former Russian internet troll, Burdonova seems no longer interested in sharing much of anything.
Monday night, Burdonova herself sent CNN a text refusing even to meet off-the-record for coffee. "Don't waste your time, I am not speaking to any journalist."
-- CNN's Mary Ilyushina contributed reporting.