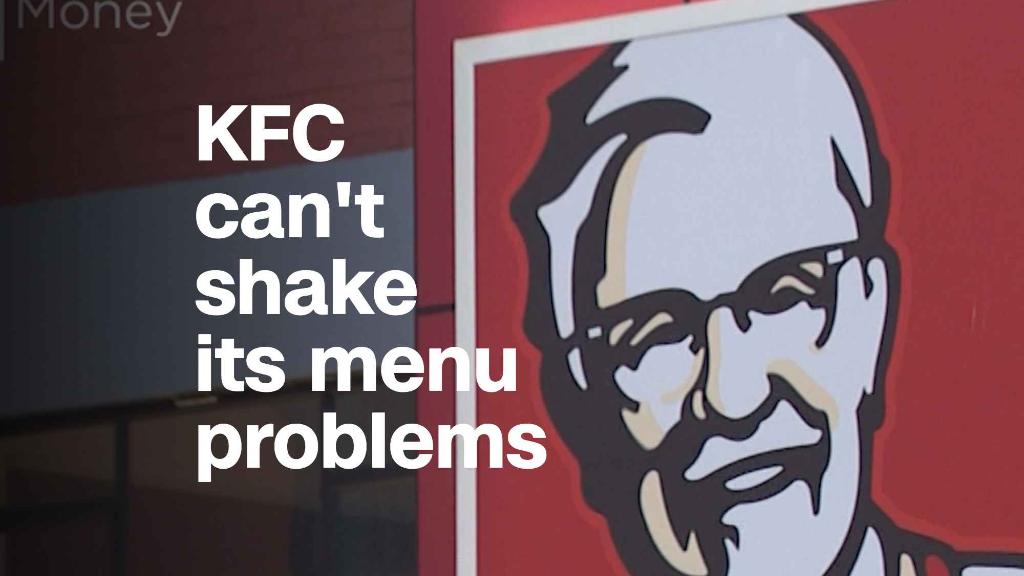 It's been nearly two weeks since fast food fans first raised the alarm: KFC restaurants in the UK were running out of chicken.
The chicken shortage, which was caused by a logistics snafu, forced hundreds of restaurants to temporarily close. The chain apologized to outraged -- and amused -- customers.
But the crisis has not yet been fully resolved.
KFC said Thursday that roughly 3% of its 900 stores in the UK remain closed. Hundreds of other locations were open, but offering only a limited menu.
Lettuce was in short supply on Thursday, but customers also complained on social media about a lack of corn, beans and wraps. One Twitter user ordered a "Tower" burger, but it came without hash browns, cheese and lettuce.
The absence of one item in particular -- gravy -- drew loud objections.
"Dear @kfc just close for good man #Gravy #KFC," one person wrote.
KFC, which switched last month to a new delivery supplier, DHL (DPW), said its partner was still trying to meet demand.
"Gravy is available in the vast majority of our restaurants but a few may not have it owing to the ongoing distribution challenges DHL is experiencing," KFC said in a statement.
"We can confirm there is no specific issue with gravy," added the chain, which is owned by Taco Bell and Pizza Hut parent Yum Brands (YUM).
DHL did not respond to a request for comment.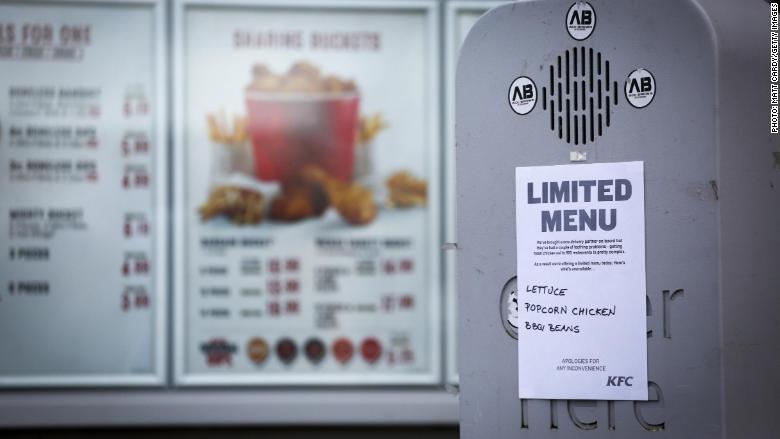 The UK is KFC's largest market in Europe, and one of its top five globally. Franchisees operate 95% of KFC's outlets in the country.
Related: KFC apologizes for chicken shortage with a hidden message
Last week, the chain used a full-page ad in British newspapers to apologize for shutting down hundreds of restaurants because it ran out of chicken.
The bright red advertisement showed an empty bucket with the chain's initials scrambled to say "FCK" on it, alongside an apology.
"A chicken restaurant without any chicken. It's not ideal. Huge apologies to our customers, especially those who traveled out of their way to find we were closed," the ad said.
The cheeky apology was well received.
One PR expert said KFC had been open and transparent, and willing to have fun at its own expense.
"I think they've done a fantastic job," Rupert Younger, a PR expert and director of the Oxford University Centre for Corporate Reputation, told CNN last week.