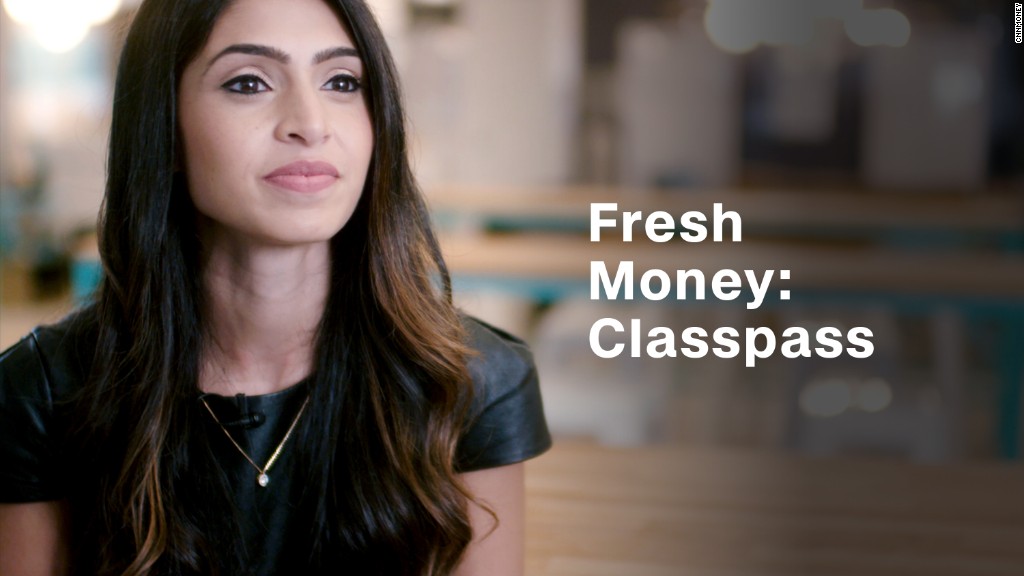 ClassPass is once again changing its business model.
The alternative gym and studio startup is eliminating the constraints that have long been holding back members. It is removing its rule for members to take only three classes each month at the same location, which deters people from frequenting the same studio too often.
Following six months of testing a credit-based model, the company announced it will now be permanent. Classes will be assigned credit amounts, depending on workout type and time of day. Previously, members paid a monthly subscription for a set amount of classes.
Members can purchase credits each month, starting at $45 for two to four classes. Members can roll over up to 10 credits each month or buy additional credits.
CEO Fritz Lanman calls the test period for the new model a success.
"We've had our biggest months of growth in the history of our company since we added the credit system," he said.
Lanman declined to disclose membership numbers.
Launched in 2013, ClassPass made a name for itself by helping boutique studios and gyms fill empty slots in classes. But the company has struggled with how much to charge members and what that entails.
Related: Planet Fitness is winning by charging $10 a month
In late 2016, ClassPass discontinued its popular unlimited plan in favor of tiered membership models. The move made it much more expensive for its most active users to attend as many classes a month as they once did. Some members weren't happy about the change and lashed back at the company on social media.
Lanman told CNN that while some people are averse to change, the latest updates should satisfy members across the board: "The beauty of this new model is that it really aligns everyone."
He added that ClassPass is "economically indifferent to what the studios price, but if the studios charge too much, they're not going to get any reservations. Our customers will vote with their feet."
ClassPass, which has raised $173 million to date, currently operates in 50 cities in the U.S., U.K., Canada and Australia. It has partnerships with 8,500 studios and gyms.