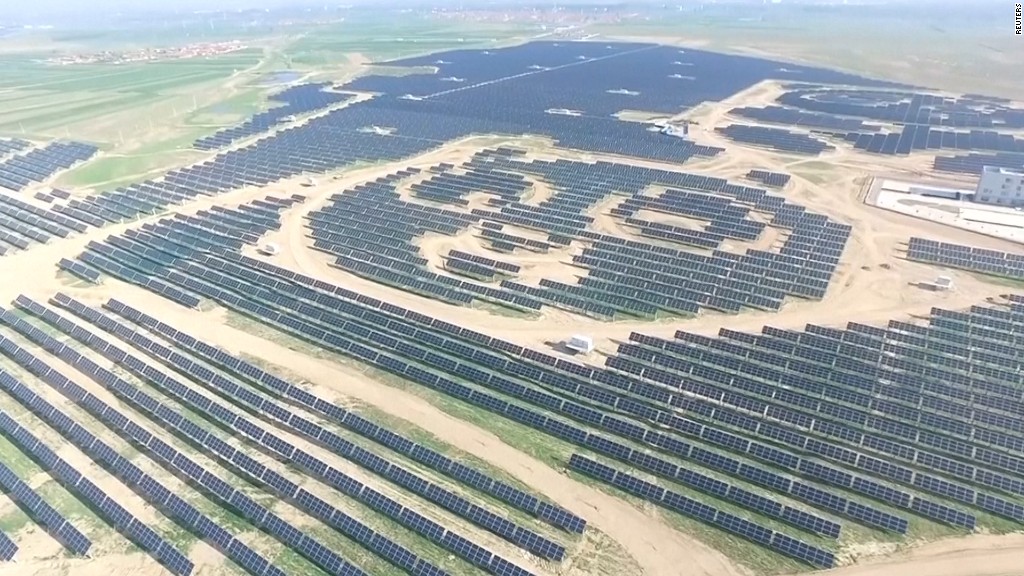 Microsoft is buying up solar energy from rooftops across Singapore to power its data centers.
The US company on Thursday announced a deal with Singaporean solar firm Sunseap to purchase all the power generated by a planned rooftop solar project, which will be the largest of its kind in the city-state.
The 20-year agreement is the latest example of major global tech companies seeking to power more of their operations through renewable energy.
Microsoft (MSFT) signed two deals last year to receive electricity from wind energy projects in Ireland and the Netherlands for its data centers in Europe.
The company said it's on track to beat its goal for this year to use renewable sources for 50% of the energy needs at its 100 data centers, which are spread across over 40 countries.
The Singapore project will help power the data center operations in the city that Microsoft needs to provide cloud services -- such as Azure and Office 365 -- to its customers in Southeast Asia.
The panels, which will be installed on hundreds of rooftops across the city, are capable of producing up to 60 megawatts of solar power, the companies said. Work has started on the project, and it will be up and running by the end of the year.
One megawatt is enough to power around 164 American homes, according to the US Solar Energy Industries Association.
Related: Australia just switched on the world's biggest battery
It's Microsoft's first renewable energy deal in Asia and could prompt other companies to take similar steps.
The US company "serves as a role model more broadly for leading corporate buyers pursuing clean energy strategies in Asia," Sunseap Vice President Dominic Garetto said in the companies' statement.
Other big tech firms such as Apple (AAPL), Facebook (FB) and Google (GOOG) are also shifting toward using more and more renewable energy sources.
Apple signed a deal with one of China's biggest wind-turbine manufacturers in late 2016, and has since converted all of its energy use in the country to clean power sources.