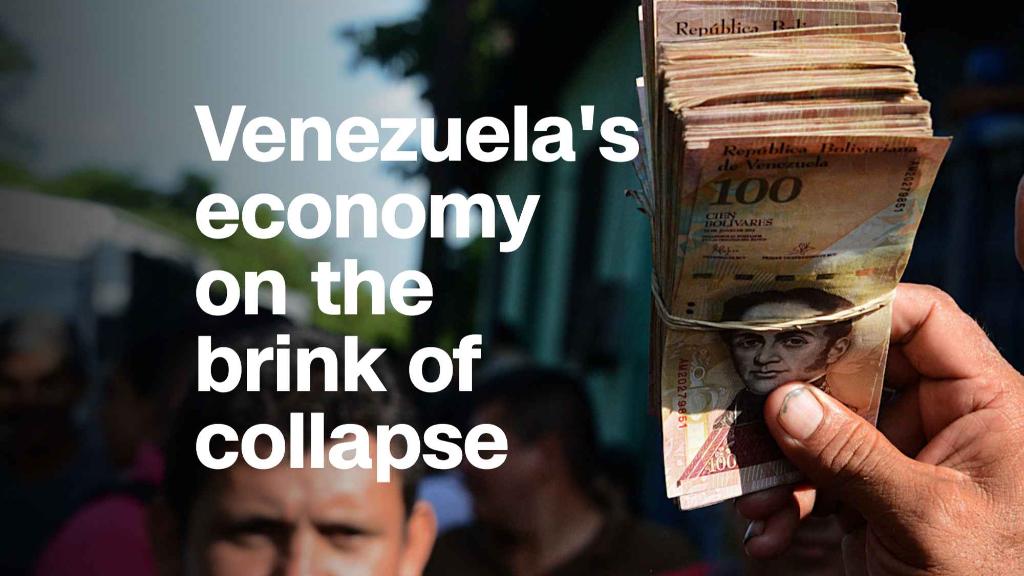 Venezuelans earning the minimum wage got another pay raise Thursday. But in reality, they're making far less than they were a year ago.
President Nicolas Maduro announced a 58% wage hike and an additional 67% increase in food subsidies. Together, Venezuelans earning the minimum wage will get 1,307,646 bolivars a month.
That's worth just $6.13 at current exchange rates.
Venezuela's repeated wage hikes haven't kept up with the country's runaway inflation. In January 2017, Maduro raised the monthly minimum wage 50% to 104,358 bolivars. At the time, that was worth $31.17, according to the unofficial exchange rate that millions of Venezuelans follow closely.
In other words, despite all the increases, the new minimum wage will be worth less than a fifth of what it was worth a year ago.
Related: Venezuela tries a cryptocurrency to solve economic crisis
Corruption, mismanagement and price freezes have caused Venezuela's economy to collapse. To try to appease voters, Maduro has raised the minimum wage several times in the past few years. Critics say the hikes amount to printing money and only exacerbate Venezuela's hyperinflation.
The International Monetary Fund estimated in January that inflation in Venezuela could hit 13,000% this year. A year ago, one dollar was worth about 4,200 bolivars. Today, it's worth 213,200 bolivars.
Rampant price increases have resulted in extreme shortages of food, medicine and other essential items.
A recently published study found that 64% of Venezuelans lost weight last year because of food shortages.
The average loss per person was 25 pounds, up from almost 18 pounds in 2016, according to professors at the Central University of Venezuela.