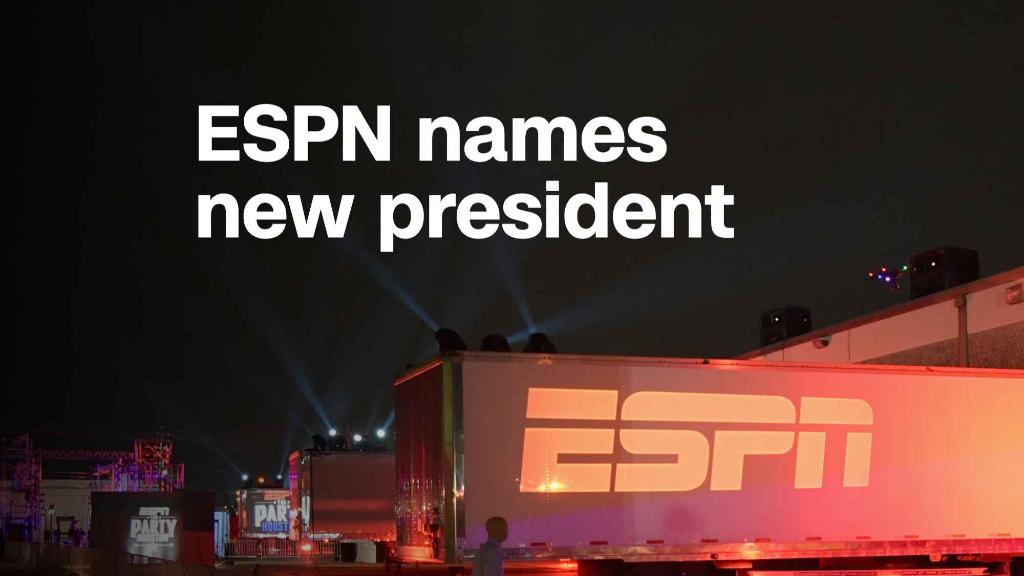 ESPN has a new president.
James Pitaro, a long-time executive at ESPN's parent company, Disney (DIS), will take over the role, Disney announced Monday. He will also serve as co-chair of Disney Media Networks. The change will take effect immediately.
Pitaro previously served as chairman of Disney Consumer Products and Interactive Media.
"As a passionate and lifelong sports fan, I am honored to be joining the ESPN team during such a pivotal time in its storied history," Pitaro said in a statement.
In December, longtime ESPN President John Skipper resigned from his position, citing a substance addiction.
Skipper, who joined ESPN in 1997 and became president in 2012, was one of the most powerful people in both the media and sports worlds. He managed ESPN's hugely profitable portfolio at a time of tremendous stress on the cable business and oversaw the decline of the business.
Related: ESPN's streaming service will cost $4.99
Pitaro takes over at a pivotal time for ESPN.
In the past few years, ESPN has laid off hundreds of employees as it battles against declining viewership. The company has been hit hard by a decline in cable subscribers and it has scrambled to adapt as people increasingly consume media on their phones and online.
The sports network is also about to launch a new subscription streaming service ESPN+, which will offer live sporting events for a monthly rate of $4.99. The app isn't meant to replace a cable subscription to ESPN but rather offer additional programming.
It's the first direct-to-consumer streaming subscription offered by Disney.
ESPN is also gaining control of 22 regional sports networks that were previously owned by Fox. The change in ownership is a part of Disney's recent acquisition of most of 21st Century Fox.
-- CNN's Frank Pallotta contributed reporting.