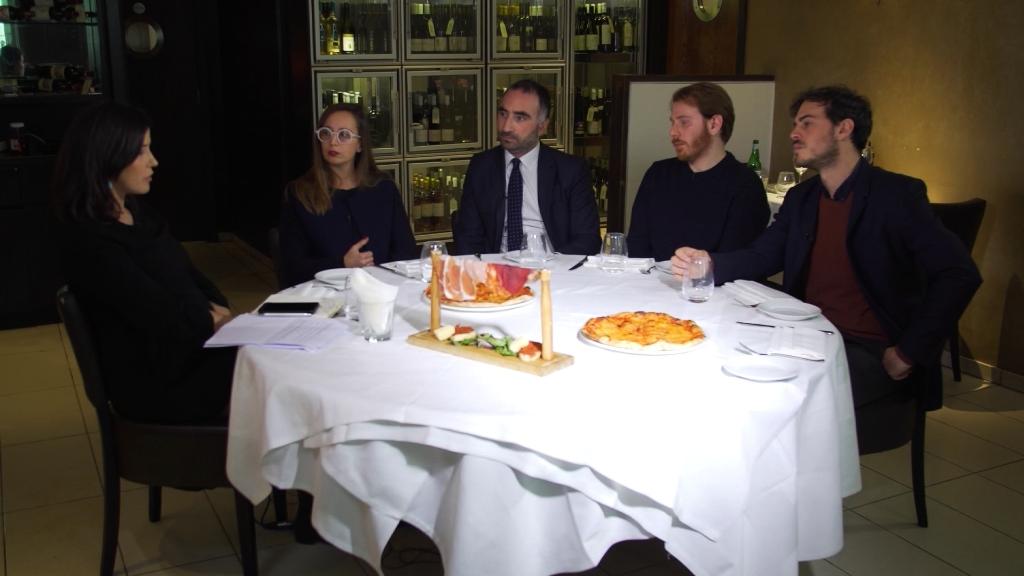 The populist party that scooped up the most votes in Italy's election made a bold campaign promise: a guaranteed income of €780 ($960) a month for everyone.
The anti-establishment Five Star Movement (M5S) on Monday described the election result as a "triumph."
But its most eye-catching policy is highly unlikely to happen.
Here's why.
1. There's no majority
M5S attracted voters fed up with Italy's weak economic recovery, and it dominated in the south of the country, receiving almost one in two votes in a region where youth unemployment is very high.
After Sunday's vote, the movement is on track to become the biggest party in parliament with about 32% of the vote. That's more than predicted but not enough for it to govern on its own.
It promised to top up the incomes of the poor, unemployed and pensioners by increasing taxes on banks and insurance companies, cutting the pensions of the rich and slashing military spending.
Universal basic income, which guarantees a minimum level of earnings to everyone in society, has never been rolled out on a national basis.
M5S wasn't alone in pushing the idea. Former Prime Minister Silvio Berlusconi's Forza Italia made a similar -- but even more generous -- promise of a basic "dignity income" of €1,000 ($1,230) a month later in the campaign.
Related: Italy's economy is still stuck in 1st gear
But economists are skeptical the promises could ever turn into a real policy after what are likely to be lengthy negotiations to form a coalition government.
"My best guess is that they won't be able to push it through," said Jack Allen, European economist at Capital Economics.
Even if M5S and Forza Italia join forces they probably wouldn't have enough seats to pass such a radical policy.
They "may well have promised a universal income in the knowledge that, in all likelihood, there would never be enough support to implement it," Allen added.
2. Italy can't afford it
Even if M5S managed to assemble enough votes in parliament, Italy's massive government debt makes such an expensive policy unrealistic.
"They just don't have the money for it," said Carsten Hesse, European economist at Berenberg. Italy is already running a budget deficit of 2% of GDP. Under European Union rules, the deficit must not exceed 3%.
M5S said its basic income would cost €15 billion ($18.5 billion) a year. Oxford Economics estimates the cost at €29 billion ($35.7 billion), equivalent to roughly 1.7% of Italian GDP. Former Prime Minister Matteo Renzi pegged it as high as €84 billion ($103 billion).
Megan Greene, chief economist at Manulife Asset Management, said there would be "immense pressure" on the new government not to implement the plan.
"If they go ahead with this, there is no way they would be able to stick with the fiscal targets ... and while [the EU] might give them some leniency, it is unlikely that they would tolerate this," she added.
Universal basic income isn't a new concept. Finland has been experimenting with the idea, while the Canadian province of Ontario launched its own pilot last April. Swiss voters rejected a similar idea in a referendum in 2016.
"These are very successful economies with very low unemployment, solid GDP and small budget deficits," said Hesse. "It might make sense for them ... and they can afford it, but in Italy, it's not the case."
Related: Why young Italian expats are 'scared' to go home
Investors are also likely to be concerned about any increase in the budget deficit, because that would add to Italy's debt, which already stands at 120% of GDP. That's the second highest rate in Europe, after Greece.
Manulife's Greene said investors would likely demand a higher rate of interest in return for buying Italian government debt, and that would push up the country's borrowing costs.
"The Five Star Movement might find governing a lot more difficult than making big promises from the sidelines, much like other populist parties have found before," she added.