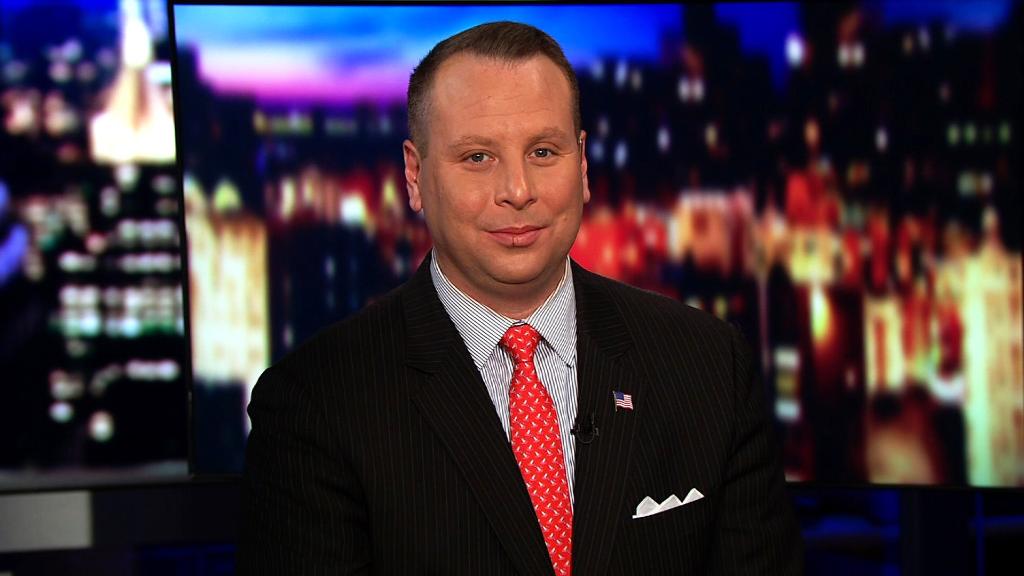 Sam Nunberg's TV interview tour is over for now.
The former Donald Trump campaign aide gave more than a dozen interviews on Monday in an extraordinary act of defiance of special counsel Robert Mueller.
But he did not show up for two scheduled morning TV interviews on Tuesday.
His change in media strategy appears related to the change of heart that unfolded before a national audience.
He told CNN's Jeremy Diamond on Tuesday, "I'm going to cooperate with whatever they want."
According to Diamond, "Nunberg said he felt compelled to go on a cable news blitz yesterday to share his frustrations because he 'got very aggravated.'"
Nunberg also spoke briefly with several other reporters on Tuesday.
He told The Daily Caller's Saagar Enjeti that journalists were "very fair" to him during his Monday meltdown.
He told TheWrap's Jon Levine that "I am listening to my lawyer. I got in enough trouble yesterday."
And he told the Washington Post's Ashley Parker that "he's too busy to do a longer interview today because he's trying to comply with Mueller," according to Parker's colleague Josh Dawsey.
Nunberg spoke with Mueller's investigators in late February and praised the special counsel afterward. Then he received a subpoena demanding emails and an appearance before a grand jury -- and he erupted.
He started out on Monday by flaunting Mueller's subpoena and telling Dawsey to "let him arrest me." At one point on Monday, he even handed the subpoena paper to MSNBC anchor Ari Melber. He seemed to revel in the show he was starring in.
"Jake, I'm definitely the first person to ever do this, right?" he asked CNN's Jake Tapper.
Interviewer after interviewer emphasized that Nunberg could be facing serious legal jeopardy. They asked if he wanted to reconsider his position; asked if he'd consulted his lawyer; and asked about his family.
Nunberg asked questions, too -- almost as if he was seeking legal advice. He told The Post on Tuesday that one of Melber's guests on MSNBC, Maya Wiley, "made a compelling case to me" about cooperating with Mueller.
In the 7 p.m. hour on Monday, he asked CNN's Erin Burnett, "Do you think Robert Mueller is going to send me to prison, Erin, for this?" She answered, "I don't know, but he certainly would be within his rights."
Some of Nunberg's associates said they were worried about his state of mind. Burnett said at the end of the interview that she smelled alcohol on his breath. But he denied that he had been drinking.
Paparazzi-style photographers were waiting for Nunberg outside CNN's New York bureau after the Burnett interview. Nunberg spoke with one of the camera crews and then continued talking with reporters by phone. But his tone changed. By the end of the day, Nunberg signaled that he will continue cooperating with Mueller, after all.
Nunberg's last interview of the day appeared to be with Olivia Nuzzi of New York magazine. He told her around midnight that "I'm gonna cooperate!"
Regarding his TV tour, he said to Nuzzi, "Did I sound drunk? I think that I was just more of myself in these interviews than I've ever been. That's what I think it was."
He took another call, then called Nuzzi back at 12:55 a.m., said he was happy that "I didn't get dumped by my lawyer today."
Nunberg was booked to appear on CNN's "New Day" on Tuesday morning, but he did not show up for the interview.
When an unknown person answered the phone at his home Tuesday morning, the person said Nunberg is done doing interviews.
According to two sources with knowledge of the matter, ABC also pursued Nunberg for Tuesday's "Good Morning America." But the producers feared that he would bail, and sure enough, he stopped responding to messages on Tuesday morning. "He went dark," one of the sources said.
In his brief interviews later in the day on Tuesday, he again denied being under the influence.
But Fox Business Network correspondent Charles Gasparino said Nunberg was, indeed, under the influence on Monday.
"The man needs help," Gasparino said on Fox Business.
Gasparino tweeted on Tuesday that he spoke to Nunberg, who told him that he is "fully cooperating now with Mueller's team and he's intending to go get treatment following his grand jury appearance on Friday."
Nunberg, meanwhile, remains a subject of intense interest from members of the media. Calls to his cell phone were met by a message that said, "The voice mail belonging to Sam Nunberg is full."
Correction: This article originally referred to "Fox Business News." The channel's official name is Fox Business Network.