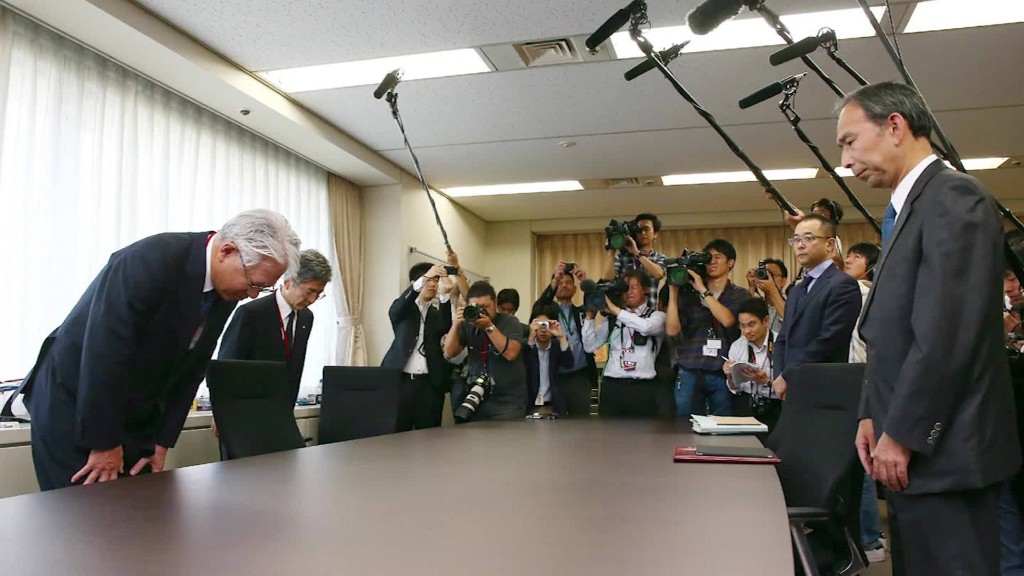 The CEO of Kobe Steel said Tuesday that he's resigning from the Japanese company that shocked global businesses by admitting it falsified data about metal it supplied to makers of planes, cars and other products.
The revelations from Kobe late last year intensified concerns about declining standards at top Japanese companies, which have long been admired for their high quality manufacturing.
Kobe CEO Hiroya Kawasaki, who also holds the titles of chairman and president, said at a news conference in Tokyo on Tuesday that he would step down on April 1.
"We have more than 112 years of history and have worked hard for customers, thanks to the trust we had from customers," Kawasaki told reporters Tuesday. "However, we have hugely damaged it."
Other top managers are also leaving, including several senior executives who are being fired, the company said in a statement. It plans to appoint a replacement for Kawasaki soon.
Related: What's wrong with Japan Inc?
Kobe (KBSTY), one of the world's top steelmakers, said in October that its employees had faked reports to make it look as though some of its copper, aluminum and steel products met the specifications requested by customers, when in fact they didn't.
Kobe's products were supplied to almost 700 companies, including top manufacturers like Boeing (BA) and Toyota (TM). Many of the affected customers have since said that their investigations have found products made using the falsely labeled metals to be safe.
The steelmaker said Tuesday the practice of falsifying product data went back as far as the 1970s.
The initial news of the scandal triggered a 40% plunge in Kobe's share price. But it has since recouped more than half of that loss as fears about the severity of the crisis have eased.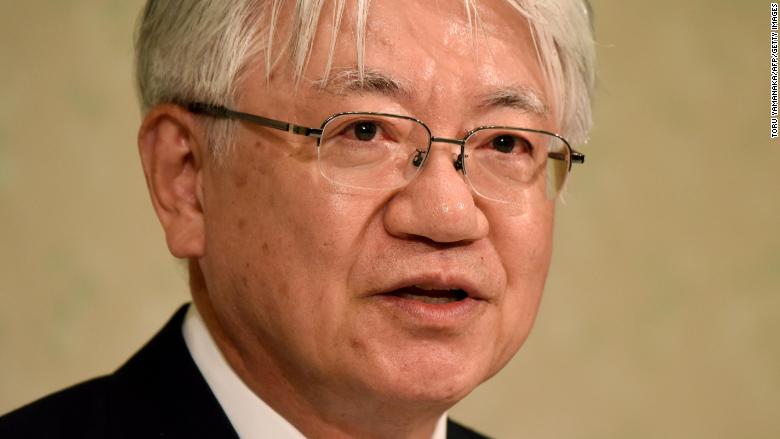 Kobe published a lengthy report on its website Tuesday that summarized the findings of a months-long investigation into the scandal. The report promised to implement steps to improve quality control procedures and the company's management.
Japan Inc has amassed a growing pile of embarrassing scandals in recent years.
They include Takata's deadly airbags, Mitsubishi Motors' fudged fuel-efficiency tests and Toshiba's (TOSBF) damaging debacles over its corporate accounting and troubled nuclear power business.
Related: Mitsubishi Materials admits faking data
Kobe's fake data admission in October was one of a series of mea culpas by big Japanese companies late last year.
For example, Nissan temporarily halted production of cars for the Japanese market after discovering inspections were not carried out properly at several factories.
That was followed by announcements of problems at Subaru and Mitsubishi Materials.
-- Chie Kobayashi contributed to this report.