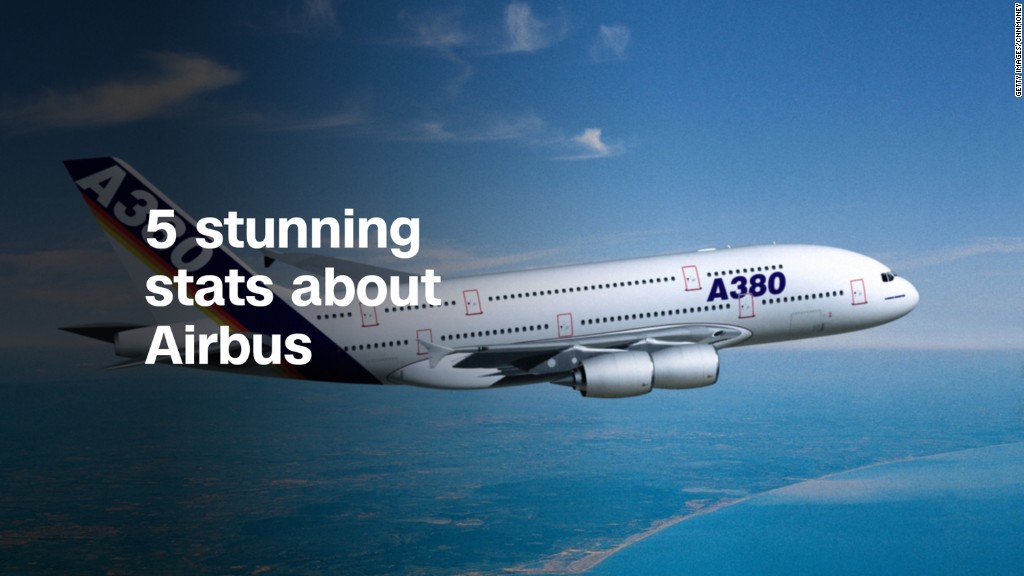 Two troubled aircraft programs are catching up to Airbus.
The company announced Wednesday that it would move or cut 3,700 positions because of reduced demand for its A380 superjumbo and A400M troop carrier. The move will affect 3% of the company's workforce.
Airbus (EADSF) said the changes would impact workers in France, Germany, Spain and the UK.
Boeing's (BA) big European rival said that it would be able to "propose opportunities" to most of the employees affected by the job cuts. A company spokesperson said the redeployment would happen over three years.
Jürgen Kerner, director of the union that represents Airbus employees in Germany, said the announcement was unsettling for workers.
"The company's order book is healthy enough that it must be able to offer affected workers alternative employment," he said. "[Our union] is willing to talk."
British union Unite said it would closely monitor the situation.
Related: Boeing is the hottest stock in the Dow. Again
Production of the A400M will fall from 15 this year to eight in 2020. Just six A380s will be made in 2020.
The double-decker A380 took 15 years to develop at a cost of $25 billion, but orders never lived up to Airbus' expectations.
The company has delivered over 200 of the aircraft -- a fraction of the 1,200 it had expected. Most of the planes went to the Dubai-based carrier Emirates.
Airbus warned in January that it could stop making the A380 if Emirates did not purchase more of the aircraft. Emirates responded with an order for up to 36 of the planes.